a man of kindness
Those of you who have been reading this blog for awhile know that I like to discuss virtues from time to time. This week, I'd like to focus on the virtue of kindness as one of the kindest men I  have ever known passed from this world on January 29, 2014. I attended his funeral service on February 18th.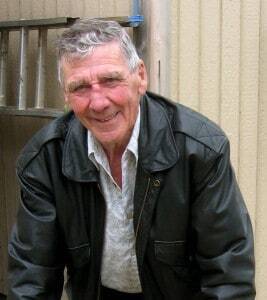 Gil Gelinas was a simple, unpretentious man. We had been neighbours when I lived near Birds Hill Park in the Rural Municipality of St. Andrews in Manitoba.
He grew up in rural Manitoba and was a Korean War veteran who had suffered serious injury while in combat. He'd been given 10 years to live following his injury and defied the odds by living to the ripe old age of 85. It was probably his positive attitude and love of life that gave him that longevity.
Random acts of kindness have been getting a lot of press in our local media. With Gil Gelinas, acts of kindness were not random. They were predictable.  Gil was always kind and caring. Always welcoming, with a warm, sincere smile. He was a genuine person who never expected anything in return for his kindness.
I feel so privileged to have known him and to have called him my friend.
Do you know anyone who is the epitome of kindness? How have they enriched your life?
Please join me back here the week of March 3rd for our next new post. And if you haven't already, please subscribe to the blog, and "like" my author's page on facebook. The link is to your right. Thanks so much and remember to be kind!