Discover Pepo: a Travel App Review
I was asked by a travel writer friend if I used Pepo. I admit to knowing nothing about this travel app, so I asked Agness Walewinder of eTramping to help me discover Pepo and learn more about how it might be of use to me. In a nutshell, Agness told me that Pepo is one of the best apps for discovering new travel destinations and gaining access to insider tips. Here's more from Agness …

what is Pepo?
Have you ever wanted an app that can give you travel inspiration? We've all been in a situation where we've gone traveling and then found that we're not sure what we should do. We might be stuck in the middle of Bali with only beaches on our itinerary, or possibly over in Europe, wondering what we should be eating for dinner.
Well, Pepo is an answer to that problem. My travel partner and I have been using it for quite some time now, and we've put together this review to help you see its benefits.
Discover Pepo: a community driven app which aims to connect you with the travel destinations and facts you want to know about. It's about sharing insider tips and anything else you or the community wants to share. Photos, writing, live video, and more.
Watch this video to learn more: https://www.youtube.com/watch?v=P3cIQk_XKGI
why would anyone open a Pepo account?
Because unlike other social media, Pepo is designed for those who travel, or simply just want to discover. Pepo is not about sharing selfies and information on how your day is going (although you can do that), it's about sharing destinations and hidden locales which deserve to be known by everyone.
The app is designed to create a community with shared interests and passions. You can actually find those passions as you discover Pepo's content and then lock into them without a care in the world. For instance, if you're passionate about the wilderness, look up wilderness channels and subscribe. If you're passionate about budget travel, do the same. All of which will give you great inspiration to help you get started on your own traveling adventures.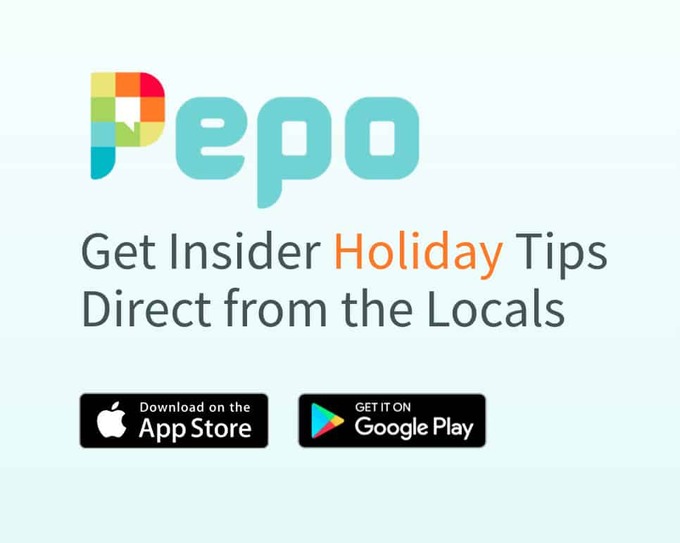 discover pepo and you're on your way!
Heading to the homepage of Pepo, you'll be greeted by a big picture of the app. Just scroll down and past this. That's where you'll find the good stuff. On the app, you'll go straight to the good stuff.
Immediately, you're thrust into a world you probably don't know about. We're talking about all those travel tips and photos you can explore and draw inspiration from. Just looking at it now, we're seeing tips on new exotic food varieties in Delhi, insider tips on hotels in certain areas, and a few nods to new traveling experiences you would probably otherwise miss.
We like the ease of accessing new information through the site. It's incredibly easy to find new things which you enjoy and follow them. We did think our homepage was a little too filled with food pictures and articles, but then we like food so it might just be influenced by our search history.
finding new content
It sounds like a kind of banner ad you see on a website, but this is basically what you have to do here. Click on a picture you find interesting and you'll be taken to the whole post (the same as in social media). From here, you can click on the destination at the top and find out where it is on Google maps, click on the poster to find out more about their profile, or follow any tags in the text to more similar posts.
We would like to see the destination link to other posts on Pepo about the destination and not Google Maps, but you can always search for them. It makes the experience a little less seamless, but then again, it can also encourage you to find other destinations you didn't know about.
content quality
We're going to say that the content on Pepo is generally of a high quality. By that, we mean that it will help you find new destinations, new experiences, and – most of the time – will generate excitement about them.
We have seen a few lousy posts and content releases – you're bound to get that anywhere you go – but in general, it's pretty good.
What we really like about Pepo though is the access to Channels feature that they have. We especially like the list of popular channels which you can access. From Etramping to NYC food, they've gone from traveling the world to discovering the minutia of a destination.
good content with ease
Whilst the interface of Pepo could maybe do with a few tweaks (such as the destination links), it's overall pretty good and easy to use. We found that finding new information and discovering new tips was pretty easy, and the community (for the most part) is pretty consistent when it comes to quality of content. Moreover, you can access this on both your laptop and phone.
So, if you're looking for an app (or website) which can take you places you've never been before, discover Pepo for yourself and you'll be adding new destinations to your itinerary before you know it.
Thanks to Agness for this terrific review. At her encouragement, I have opened a Pepo account and setup a brand new Pepo channel called Chocolatour that will be all about the world of chocolate travel. I hope you will connect with me there!
I'm sure Agness will check back here to see if we have any questions or comments about Pepo to share. I am brand new to it so have not yet posted anything.
SaveSave
SaveSave
SaveSave
SaveSave
SaveSave
SaveSave
SaveSave
SaveSave