exploring the Belize City area
Belize City was the capital of Belize until 1970, when Belmopan–a planned community–was made the Belizean capital due to its inland, safer location. Belize City had been ravaged by two hurricanes. The British Honduras Hurricane hit Belize (then called British Honduras) in 1931, killing approximately 2,500 people in the small Central American country (2,000 of them in Belize City.) And Hurricane Hattie deluged Belize City in 1961, destroying 70% of the city's infrastructure.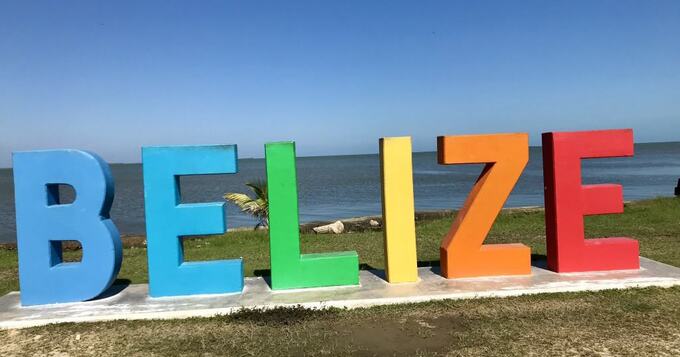 Today, Belize City has a population of just over 57,000, and serves as the country's business and cultural hub, with a busy International Airport and several noteworthy attractions, while the much smaller Belmopan–with just 16,000 residents–serves as its political centre.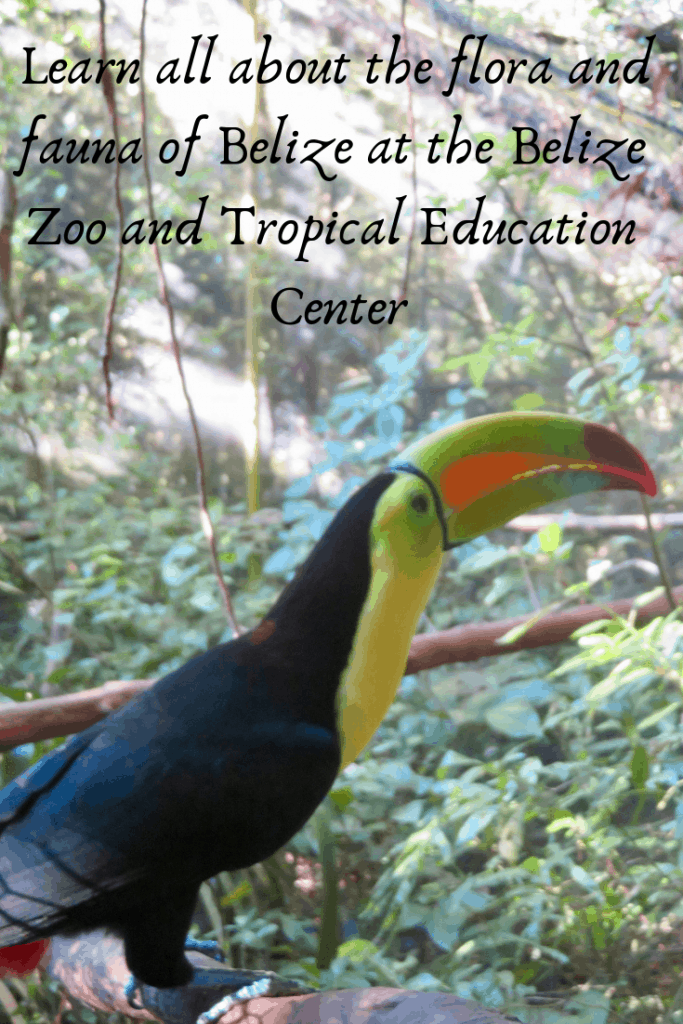 The Belize Zoo and Tropical Education Center is a must-see attraction situated on the George Price/Western Highway just 40 minutes from Belize City. I often shy away from visiting zoos as I hate seeing animals in captivity. But the Belize Zoo is as much an educational facility as it is a rehabilitative home for animals and birds in need of assistance and I found it a great place to enjoy and learn about the tropical flora and fauna of the country–especially the Toucans, the national bird of Belize (pictured above.) It was also exciting to see the spider and howler monkeys, who are free to come and go as they please.
I also enjoyed learning about the Tapir, the national animal of Belize, and largest mammal of Central America. We spent a couple of hours at the Belize Zoo and Tropical Education Center and it wasn't long enough. I wish we'd had more time to enjoy it. But this was the last day of our time in Belize, and my friend Bob wanted to ensure we saw all the highlights of Belize City, so off we went to explore more.
Belize City is a cruise ship terminal and has an active waterfront. Cruise ships must park out in the Bay of Belize, as water at the port is too shallow for the large ships, making it necessary for travellers arriving via cruise ship to take a 20-minute ride via tender (small boat) to shore.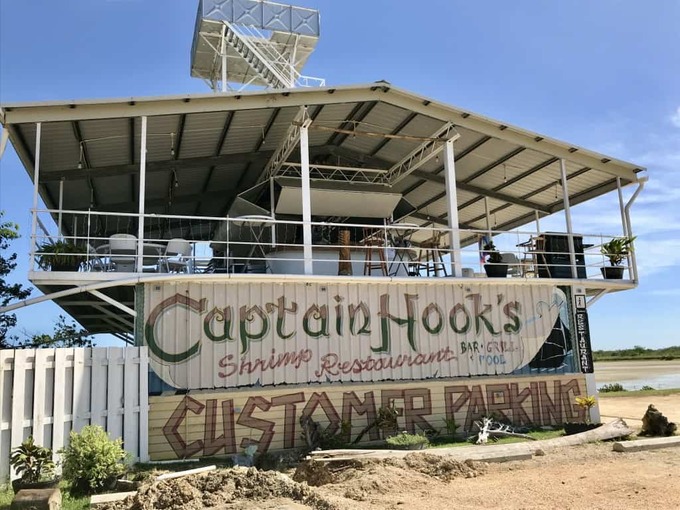 Another stop I'd recommend if you have time to explore the Belize City area is having lunch or dinner at Captain Hook's Shrimp Restaurant & Bar, a casual open-air restaurant in Ladyville run by the folks at the Caribbean Shrimp Company. As you know, I search out cocoa (cacao) cuisine wherever I go, so when partners Bob Cooney and Heather McIntosh-Rivera learned I was coming, they asked their chef to make something for us using local Belizean chocolate. And was I surprised! Chef Carlos made us a lovely Shrimp Cordon Bleu dinner featuring prawns stuffed with bacon and mozzarella cheese and served with grilled vegetables and a savoury dark chocolate sauce enhanced with Miss Maria Sauce containing mild peppers and oil. It was magnifico!
And it was terrific seeing ex-pat Canadian Bob Cooney and meeting his partner Heather, who grew up in Belize and moved to Canada to study, met Bob, and they've now returned to Belize to run her family businesses, that include the shrimp farm, restaurant, and a gas station.
Captain Hook's now has a swimming pool for guests to enjoy and offers great viewing for birders. Being a working shrimp farm, you'll see plenty of pelicans and other birds on the lookout for a quick bite of shrimp. There are also a couple of crocodiles on the site that you can feed bags of chicken feet to. And a paintball adventure area for those who really want to venture onto the wild side!
Here's a tip for any shrimp lovers flying in or out of Belize City: Captain Hook's is located in Ladyville, just a 10-20-minute drive from the Belize City Airport. So if you pre-check your luggage, you can swing back and enjoy some time at Captain Hook's before take-off, as there isn't much in the way of fine cuisine at the airport. I can assure you, it will be worth the trip. Be sure to try some of the Traveller's 5 Barrel Rum! I've tried rums from around the Caribbean and think I like the Traveller's 5 Belizean rum more than any other rum I've had.
I hope you've enjoyed the series of posts highlighting my time in Belize from the north to the south. Stay tuned for more on the chocolate and cacao of Belize.