Riviera Maya region of Mexico offers everything a traveler could want
I've been to a large part of Mexico over the past 30 years, and had spent a week in Cancun back in 1995, but it wasn't until 2017 that I spent anything more than a day in the Caribbean coastal region of Mexico between Puerto Morelos in the north and Punta Allen in the south that is officially known as the Riviera Maya (or Mayan Riviera in English.)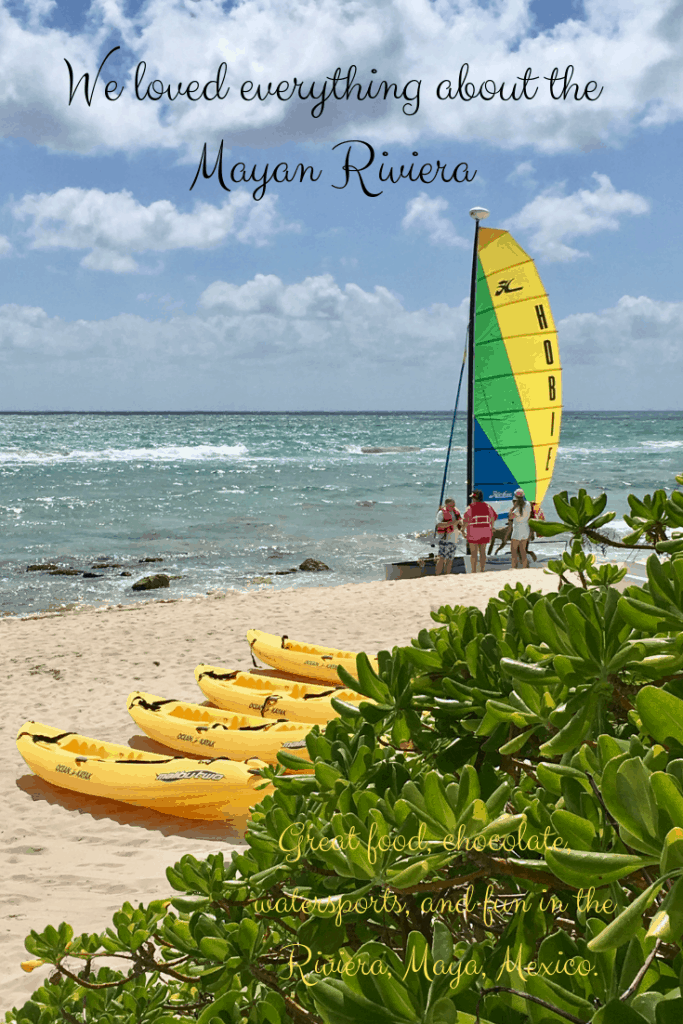 riviera maya is a great place to stay, whether you are looking for modest accommodations, or a 5-star all inclusive resort
Two friends and I booked a one-week visit to the Grand Mayan Resort and enjoyed exploring this part of the Yucatan Peninsula. The resort is part of the Vidanta 'vacation ownership' program, which to me, was the only negative. (That will be the subject of a future post, but be forewarned that the salespeople at this resort are relentless.) The location is excellent–just a short cab ride from Puerto Morelos and a slightly longer ride to Playa del Carmen, keeping us busy exploring everything we could fit into that all-too-brief seven day stay.
It was unanimous that we enjoyed Puerto Morelos to Playa del Carmen, as Puerto Morelos is smaller (with a population of roughly 10,000) and more authentic to the Mexican tradition than Playa del Carmen, which a much larger city with a population of approximately 200,000 and much more commercialized. But both were fun to visit.
Both of my favourite meals during our visit were in Puerto Morelos. The beachfront location at Restaurante Pelicanos couldn't be beat, and it was cool to be able to walk out on the pier to speak to fishermen who had just returned from a deep sea sportfishing excursion. Check out the teeth on that catch!
And we also really enjoyed our lunch at La Pepita, where we had grilled shrimp with salad and rice for just 150 pesos (about $10 Canadian dollars) each. This was a fabulous fresh-caught feast with great service and live entertainment in a simple setting, just a block from the beach.
And don't think I forgot about the chocolate, while basking away in the Mexican sun. We enjoyed a visit to Ah Cacao Chocolate Cafe in Playa del Carmen, and sampled the brownies, the Mayan chocolate bar, and the Frio Mocha (iced cafe mocha) that featured espresso coffee mixed with Ah Cacao's delicious chocolate. The shop also sells bags of Mexican coffee to take away and enjoy in your room or take home as a gift or souvenir.
Have you been to the Mayan Riviera? What was your favourite part of the experience? Let's share travel tips, as that's how I learned of Ah Cacao–from one of you wonderful readers. 🙂 Thanks as always for reading, and please remember to subscribe, like, or share to help me keep Chocolatour high in the rankings with anyone interested in chocolate travel.
SaveSave
SaveSave
SaveSave
SaveSave
SaveSave
SaveSave
SaveSave
SaveSave
SaveSave
SaveSave
SaveSave
SaveSave
SaveSave
SaveSave
SaveSave
SaveSave
SaveSave
SaveSave
SaveSave