Ste. Anne's Spa nurtures your body & spirit
Part of my job as a travel writer is to discover new places. And the best part of my job as a writer whose specialty is chocolate travel, is to discover new places that offer memorable chocolate experiences. All of those criteria were met during my visit to the Ste. Anne's Spa in Grafton, Ontario, Canada.
The Ste. Anne's Spa is located 90-minutes by car, or just a short train ride from Toronto, but is truly a world away. I boarded the VIA Rail train at 11:30 am at Union Station, and arrived happily at Cobourg (the nearest) station at 12:41 pm. I was greeted by a smiling Ste. Anne's staff member and within 15 minutes, arrived at the Ste. Anne's Spa, just five minutes from the tiny community of Grafton.
What a thrill it was to be invited to experience the peace and serenity of this stunning location, but also to enjoy their seasonal chocolate treatments. But wait! It gets even better. Ste. Anne's also has its own on-site bakery and chocolate shop. That put this chocolate-loving, pleasure-seeking traveller right on Cloud 9, and there was no way anyone would be removing me from this place of quiet ecstasy until 48 hours later, when I would take the return train to Toronto and re-enter the world of reality.
I was assigned the Garden Room, which was very comfortable, with a fireplace, a nice soaker tub and separate shower. I'm sure the view of the gardens in summer would have made my stay even better (which is hard to imagine) but I found the view to be most pleasing, even in March. And it sure was cozy with that wood-burning fireplace.
You have quite a variety of accommodations to choose from, including private cottages and rooms in the original wing of the Main Inn, and a newly constructed wing as well. If you're flying solo, I'd recommend staying in the main building. If you've got a group together and want to create your own atmosphere, the cottages are a great option.
In addition to the spa treatments, there is an outdoor hot tub, and the spectacular grounds to stroll and fill your mind with peace and serenity. So I highly recommend coming to stay for at least a couple of days if you can swing it. That way … you get to taste the incredible culinary offerings in which Ste. Anne's takes great pride. The food is creative, healthy, and delicious, and there certainly are a number of chocolate offerings on the menu, and available for take-away purchase in the bakeshop and in the spa's giftshop. Remember to bring your own wine, as Ste. Anne's doesn't serve alcoholic beverages, but invites guests to bring their libations into the dining room with them.
A highlight for me, was going to the gluten-free bakeshop (it's in a separate building from the spa) and meeting the chief chocolatier at Ste. Anne's. I had the pleasure of tasting a variety of handcrafted chocolate creations and was impressed. I think you'll also be impressed with the beautiful baked goods available for sale. I know I was!
The chocolate spa treatments were equally delightful. I enjoyed the Hydrating (full body) Hot Chocolate Wrap. My skin never felt better! The following day, I was treated to a Warm Chocolate Swedish Massage. In each of the treatments, you get to choose your preferred aroma. I had peppermint in the wrap, and cinnamon/clove in the Swedish massage. I also enjoyed a Foot Therapy Treatment just prior to my departure that left me floating on a cloud.
Ste. Anne's has its own line of chemical-free botanical skin cream products that you can enjoy while on-site, and purchase for at home or as gifts. In my short two-day stay at Ste. Anne's, I barely had a chance to fully get into the restful and rejuvenating vibe. I now truly understand why so many Ste. Anne's customers return regularly and stay for several days at a time. And why Ste. Anne's continually rates as one of the top spas in North America, the top spa in Canada for nine consecutive years, and is in the Hall of Excellence according to Trip Advisor members.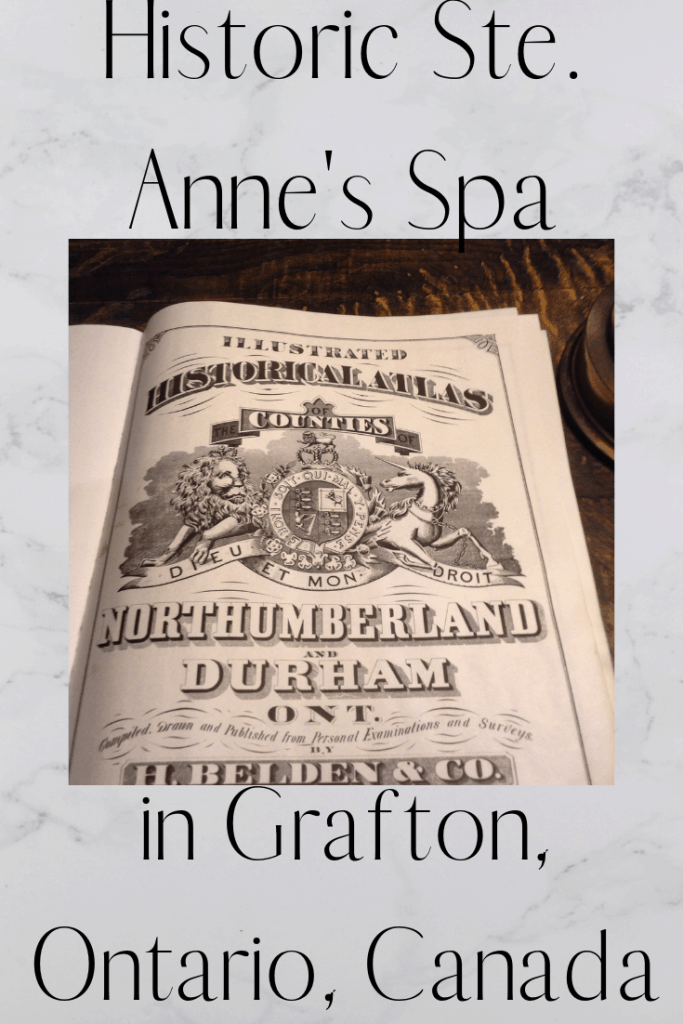 Thanks to Ontario Travel for making this trip possible.
Have you been to the Ste. Anne's Spa? If so, please share your experience with us. And if you have a favourite spa that you think compares to the excellence known at Ste. Anne's Spa, please tell us about it!