wowed in Weggis, Switzerland
I'd never heard of Weggis, Switzerland, prior to my visit last fall. It is a tiny community of roughly 4,500 residents situated on the northern shore of Lake Lucerne–a scenic 40-minute boat ride from the city of Lucerne. What a terrific journey that short diversion turned out to be!
Weggis is best known these days for being home to a campus of the International School of Business Management, where international students come to study hotel management. With its tropical-type climate, Weggis is known as the "Riviera of Central Switzerland." I could certainly believe that, as I strolled along the shore of the lake toward my hotel. I was spellbound by this beautiful scene below along the shore of Lake Lucerne in Weggis.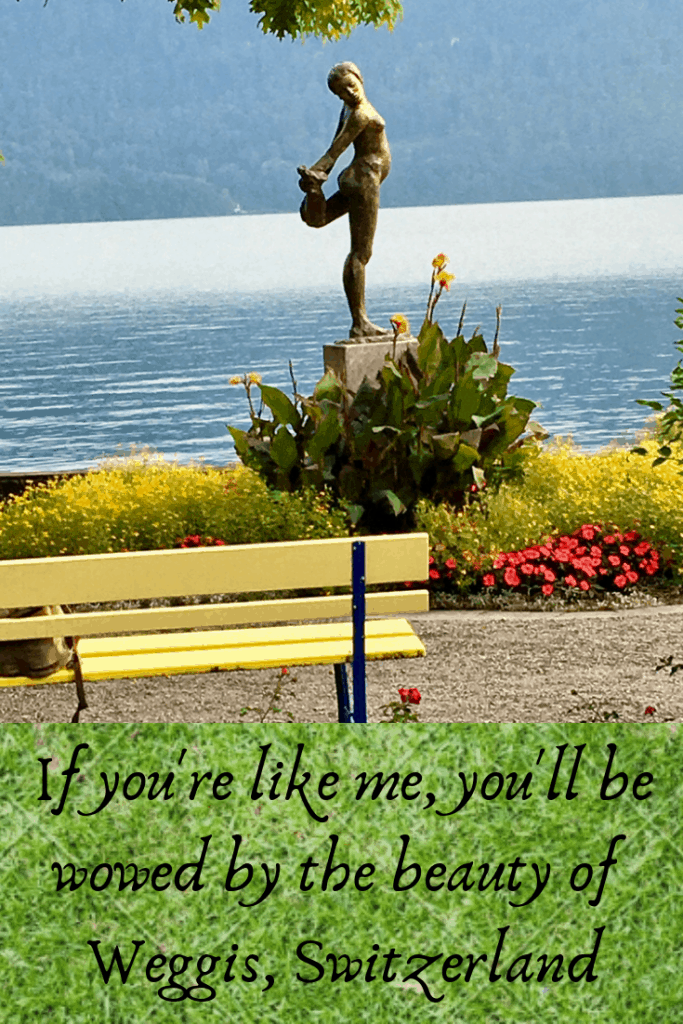 This beautiful scene along the shore of Lake Lucerne in Weggis explains why this tiny village is known as the Riviera of Central Switzerland.I was staying at the Wellness Hotel Rössli in Weggis, where I would have the opportunity to enjoy their deep tissue chocolate massage. The massage was great and eased the pain of my tired feet. The oil was brown, but it had no aroma of cocoa. So I wouldn't call it a true chocolate massage, but it was certainly a great way to rejuvenate my travel-weary body.
My room at the Wellness Hotel was small, but comfortable. The Flavour Restaurant on the main floor of the hotel has a lovely ambiance and a fusion style of continental cuisine. For dinner, I truly enjoyed the "A La Vodka" entree, featuring pasta served with raw salmon. It was incredibly delicious!
If you visit Weggis, allow time to stroll the cobblestone streets and explore the village. I found a lovely little artisan chocolate shop in the Cafe Dahinden, very close to the hotel.
And I was fortunate that my visit coincided with the weekly farmers' market, at which an assortment of handcrafted chocolates and other artisan goods were setup for sale. My favourite part of the weekend was the parade of dairy cows that were brought down from the alpine hills to be judged in a country fair. I wish I could have stuck around longer, but the road out of Weggis was calling me to yet another chocolate adventure!
Weggis is located in the canton of Lucerne. My thanks to Luzern Tourism for arranging my stay in Weggis. It was a short visit that I will long remember.