Doreen has been a freelance writer since 1993, during which time she has written articles for numerous publications and completed freelance editorial and consulting projects for a wide variety of clients.
"Mexico City" Featured Story in THOR Travel Advantage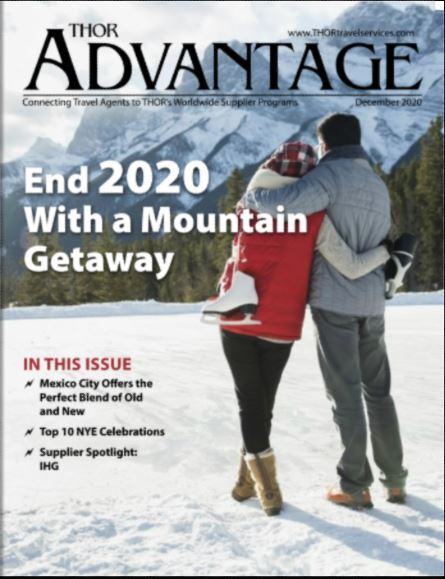 Here are links to a few recent freelance articles Doreen has written:
Here are testimonials from a few of Doreen's editors:
"Doreen has been a key contributor to our monthly magazine, THOR Advantage, for over five years. She is a talented and reliable writer, providing essential articles for our readers. She has written a variety of travel-related articles, several focused on Chocolate, but provides a wide range of material through her extensive travels. She is an essential part of the production of THOR Advantage." January, 2019.
Tessa Snyder
Marketing Manager
THOR, Inc.
Broomfield, Colorado
~
"We have been very pleased with the writing that Doreen has been doing for us. She has demonstrated real creativity in her ability to take the rough story outlines we provide her with and return to us interesting well-written articles that dovetail perfectly with our overall editorial plan. Her professionalism and reliability to produce stories on time and on budget is why we keep going back to her for freelance work."
Trevor Shirtliff
President, Market Zone Productions Ltd.
Winnipeg, Manitoba
~
"As managing editor of several Canadian print- and web-based publications, I have had the pleasure of working with Doreen for two decades. No matter what the theme, she carefully notes editorial instructions, her research is thorough and her articles are informative and a joy to read. What more could an editor want?"
Alison Gardner, Executive Editor
Travel with a Challenge web magazine
Victoria, British Columbia
www.travelwithachallenge.com
~
"Doreen has been providing wonderful articles (many focused on chocolate travel) for THOR Advantage, a travel agent magazine, since 2013. Her articles are always amazing to read – plus fun and educational for our travel agent members. Doreen leaves us all hungry for chocolate!"
Trisha Hall
Marketing & Operations Manager
THOR, Inc.
Broomfield, Colorado