Chocolatour chocolate tasting events have generally been done in person since 2013 with groups ranging in size from 30-100 people all gathered in one place. But due to COVID-19, I was urged to bring my passion and enthusiasm for artisanal chocolate to the virtual world, and have begun hosting online events via Zoom. Please contact me for details if you have a group of 20 or more you'd like me to work with.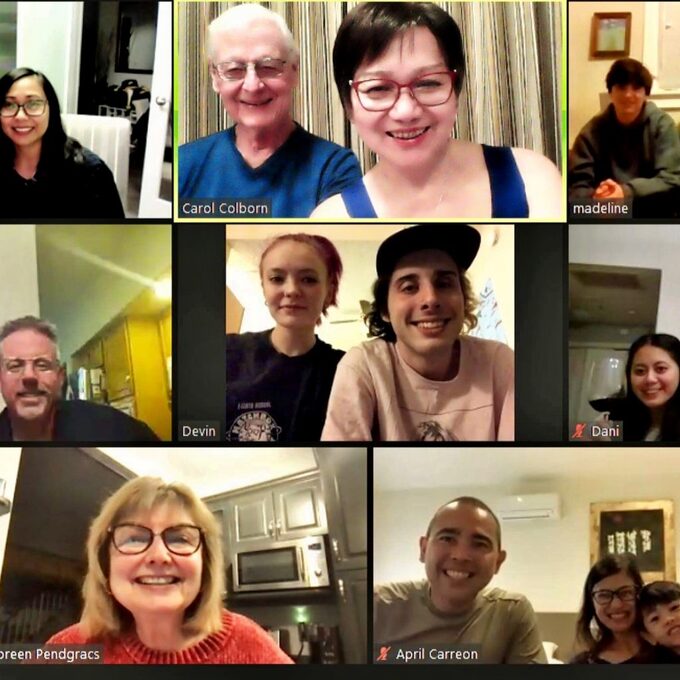 Let me plan or help plan your customized chocolate event!
It could be a guided chocolate tasting event in which we focus strictly on tasting a number of unique chocolate varieties paired with a neutral beverage like water. It could be an extravagant chocolate and wine pairing, or a chocolate pairing with any libation of your choice. I can find the right chocolate to pair with your choice of wine, or help find the right wine or beverage to pair with a chocolate to suit your likes and budget.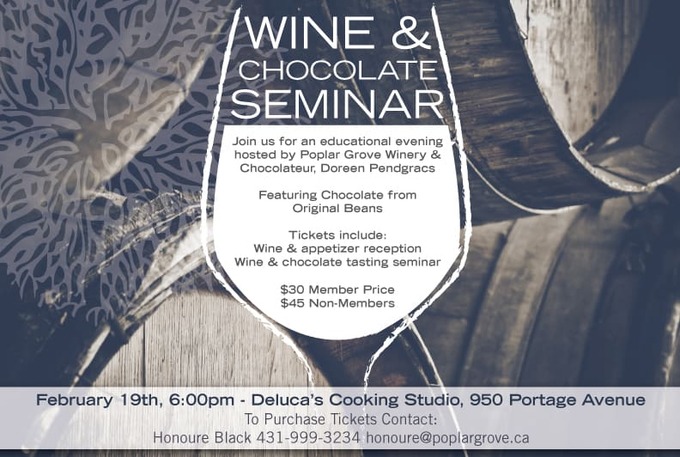 Pictured above is a member of the BMO team who helped host the wine and chocolate tasting event we did for their special clients in Winnipeg featuring Original Beans Chocolate. It was a great success!
themed chocolate tasting events
I can create any theme you like for your own event. Want to have a Mexican theme? Then we could pair different chocolates with Tequila, Mezcal, or Raicilla.
Chocolate can be very nicely paired with pretty much any beverage. Chocolate pairings with beer? You bet! There are many different varieties of beer that pair well with chocolate.
Would you like to have different chocolates paired with a series of specially selected wines to match your budget? I can help you with that, too.
I have also helped plan menus for a series of chocolate-focused dinners, in which the chef features either the sweet side of chocolate or the savoury side of cocoa. I am happy to help coordinate such dinners and to serve as the keynote speaker/host for the event, at which I can share interesting tidbits about the world of cacao and fine chocolate with your audience.
Here are a few endorsements from satisfied customers.
Please get in touch via the Contact tab to discuss a customized chocolate tasting or event with me. We can even do a hybrid event, where some participants are in person, and some are participating via Zoom! The world has changed, and so has the way I offer custom chocolate events. Let's make it happen!