Winnipeg Chocolate Hits the Big Time!            
Yes, a Chocolatour chocolate tour of Winnipeg …
                                       departing from Gimli!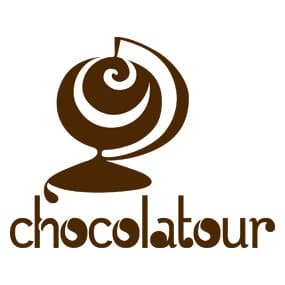 In honour of the expanding artisan chocolate scene in Manitoba, Doreen Pendgracs, Interlake author of the award-winning "Chocolatour: A Quest for the World's Best Chocolate" volume I, is hosting the first-ever Chocolatour of Winnipeg on Friday, May 12th in honour of Manitoba Day and Mother's Day (which is on May 14th).
This will be a fun, info-packed chocolate adventure that will depart from Gimli, Manitoba, via private coach at 8:30 am on May 12th and be in Winnipeg in time for a day of chocolate learning and enjoyment.
The first stop is at Decadence Chocolates for a tempering demonstration and truffle tasting.
We'll then head over to Aschenti Cocoa for a talk about bean-to-bar chocolate and a demo on how to work directly with cocoa beans.
We'll enjoy a delicious organic, gluten free cocoa cuisine lunch at Cocoabeans Café and Bakeshop.
And then head over to Mordens' Chocolate, where we hope to have a demo on how they make those delicious Russian Mints—Manitoba's favourite chocolate confection.
We'll have everyone back in Gimli by 6 pm.
This tour makes a great Easter, Birthday, "I Love You," or Mother's Day gift for yourself or the chocolate lover in your life. It's priced affordably at $95 per person complete, and is expected to sell out quickly, so please don't wait! Call Doreen at (204) 389-4177 or email doreen@chocolatour.net with any questions or to reserve your spot.