Aaron's on the Lake: a lakeside gem in Ponemah, Manitoba
I have a glow of gratitude in my heart. Keeping the gratitude front and centre, in this week's post, I express gratitude for the wonderful place that I live and the creative, kind, and generous people that have been drawn here to make it their homes, too.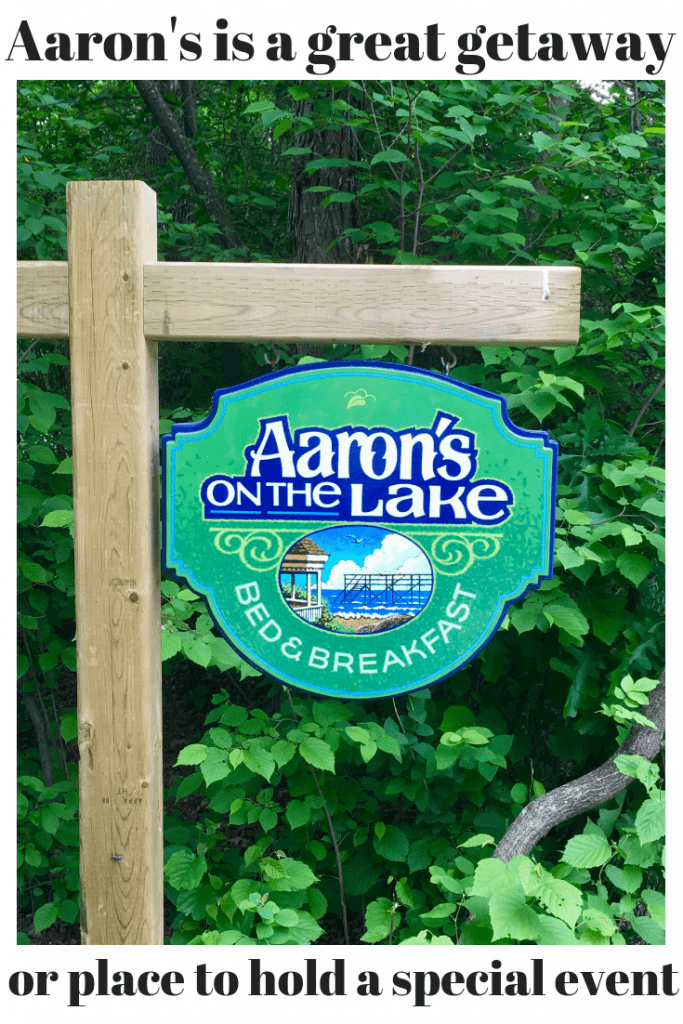 I recently had the pleasure of meeting Eleanore and Randy McMahon, owners of Aaron's on the Lake Bed & Breakfast, a welcoming lakeside property in Ponemah, Manitoba, that just opened to the public during the summer of 2018. Eleanore and Randy retired from their jobs in Winnipeg and moved out to the Interlake to embrace a new chapter in their lives as hosts of a three-unit B&B on the shores of Lake Winnipeg.
Before the B&B was opened to the public, Eleanore and Randy completed extensive renovations to the property, originally built between 1925 and 1926. They did a great job.
But you might be wondering, "Where the heck is Ponemah?" It's a tiny hamlet located in the Village of Dunnottar about 50 minutes north of Winnipeg in the Canadian province of Manitoba. Ponemah is about 15 minutes south of Gimli, setting it in the heart of Manitoba's Interlake region, where you'll find many exciting festivals and events year-round to attend.
aaron's on the lake in ponemah, manitoba, is a peaceful place to appreciate nature and solitude
Aaron's on the Lake offers three guest rooms. Two are in one building (a bit closer to the lake) and the third in a separate building (a bit closer to the road, with a lovely garden view.) Each of the rooms is cozy in a welcoming country style and offers private showers and washroom facilities. Breakfasts are as accommodating to guests' personal preferences as possible.
Aaron's on the Lake is open year-round, to give those seeking quiet solitude during the winter months a place to find that solace. There is a fire pit that you can enjoy year-round. For those seeking more active adventure, there is ice fishing, snowmobiling, and cross-country skiing available right on the lake and throughout the region as well.
I love the serene setting at Aaron's and really appreciated the peaceful ambiance of the three-season veranda in the Gardenview building. Aaron's offers a lovely setting for small special events and I've been thrilled to use the venue for chocolate and wine pairing events.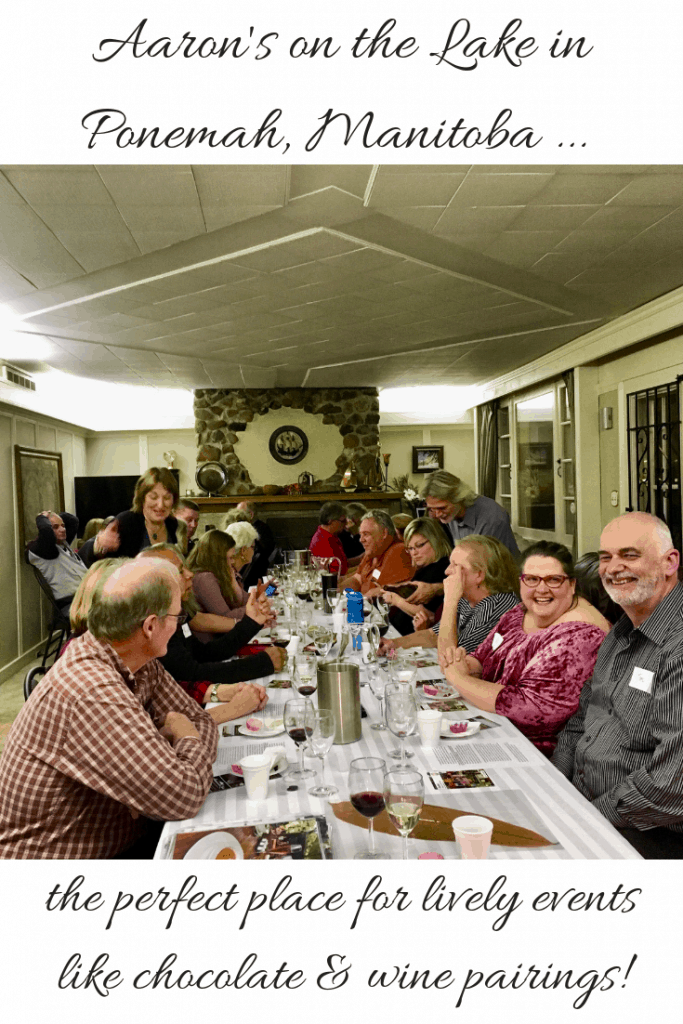 The inaugural chocolate and wine pairing event we had at Aaron's on the Lake in October, 2018, was fantastic–partly due to the warmth of the hosts and the great venue. We had the next one on June 14, 2019, and are hosting the third event on September 20th, 2019. Do visit their website for more info on special events at Aaron's or to book your spot to stay at Aaron's on beautiful Lake Winnipeg.
SaveSave