in search of the world's best chocolate
In celebration of World Cocoa and Chocolate Day (which we celebrate on October 1st each year) I thought I'd share thoughts about the 20 countries I've visited to date in my quest for the world's best chocolate over the past 10 years. Each one of these countries has taught me something important about the world of chocolate and cacao. Whether you choose to focus on the tree (Theobrama cacao), the product made from its fruit (cocoa) or the ultimate finished product (chocolate), it is likely to give you pleasure. And that pleasure can be translated into any language and enjoyed in any destination around the world. Cheers to all the chocolate lovers of the world and the cocoa producers who grow this magical crop that is the key to the world's best chocolate.
searching for the world's best chocolate
My journey of chocolate exploration unofficially began in the Dominican Republic in January, 2009, when I took a tour of a cocoa plantation. That experience planted the seed for Chocolatour. I didn't realize it at the time, but that trip changed my life.
My first major chocolate journey took me to Belgium, France, and Switzerland in October, 2009. What a journey that was! The chocolate produced in Belgium and Switzerland is similar–both very creamy in texture. But the most important thing I learned is that there is really no such thing as Swiss or Belgian chocolate. There is Swiss-made and Belgium-made (or Belgian-style) chocolate. But no cocoa is grown anywhere in Europe. French-style chocolate is very elegant, smooth and silky, but generally darker and more intense than Belgian or Swiss.
In 2010, I visited Spain, Italy, and Holland (the Netherlands.) Another fabulous research trip investigating the differences and nuances of chocolate from one country to another and how terroir and local preferences come into play. When I met Paul de Bondt in Italy, I experienced an epiphany that changed the direction of my research and made me want to dig deeper into the world of cocoa and chocolate. He taught me about the science involved in creating the great flavour profiles of chocolate. The cacao tree may produce great tasting cocoa, but it is the skill of the chocolate maker and the creativity of the best chocolatiers who take that flavour to an exalted level. In 2011, Chocolatour spent time in England, visiting as many of the UK's top chocolatiers as time would permit. England led the Chocolate Revolution in the UK that transformed formerly sweet British-style chocolate into a whole new generation of pure, authentic, and intense chocolate that is now among the best chocolate found anywhere in the world.
It was then time to further investigate where cacao was grown and deepen my understanding of the world of chocolate. In 2012, I visited the island of St. Lucia in the West Indies, and Peru and Ecuador in South America. The chocolate of Peru impressed me so much that I returned again in 2013. Those trips were filled with amazing experiences, from staying in the most dramatic resort I've ever witnessed at Jade Mountain in St. Lucia, to staying with cocoa farmers in Peru and helping them with their cocoa harvest.
In 2014, I went to Hawaii to discover the only cacao growing on American soil (at that time.) That was an amazing journey that included giving a presentation at the Hawaii Chocolate Festival, meeting many talented chocolates and chocolate makers, and visiting cocoa plantations. I also went to Costa Rica and was a judge at the Puerto Viejo Chocolate Festival–a fantastic grassroots event for chocolate lovers who really want to become immersed in the world of handcrafted artisan chocolate. In 2015, I finally made my way back to Mexico after a very long absence, and spent a month continuing my search for the world's best chocolate and learning about Mexican cacao. Mexican chocolate has evolved from a coarse and very sweet gritty substance to a silkier product with less sugar and a more intense flavour. I love it, and after two research trips to Mexico in 2015, I returned in early 2017 and 2020 to continue the journey.
During 2016 and throughout the years prior, I made many trips to various destinations in Canada and the US to attend chocolate events and meet chocolate makers and chocolatiers. I also attended the Grenada Chocolate Festival in the Caribbean in May, 2016. Such great chocolate is coming from that island. It's one of my favourite chocolate destinations.
In celebration of World Cocoa and Chocolate Day, I tip my hat to Switzerland, a country that makes some of the finest milk chocolate on the planet and truly lives and breathes chocolate. I returned to Switzerland in September, 2016 and have a renewed respect for this wonderful country where contemporary chocolate has embraced influences from around the world, but held dear with respect, Switzerland's rightful place as the homeland and inventor of milk chocolate.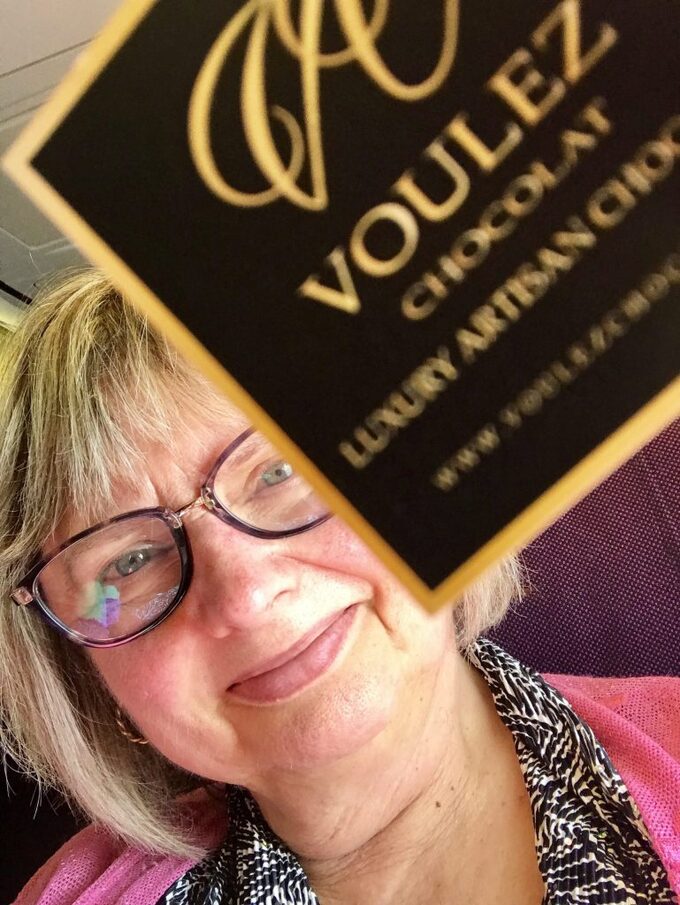 In January, 2017, I returned to the Dominican Republic to research cacao and chocolate. The journey has come full circle after eight years on the chocolate trail. But my quest for the best chocolate adventures on the planet continues. In 2018, I researched chocolate and cacao in both Cuba and Belize. And in 2019, I continued my exploration of North American chocolate and also headed to the Chocolate and Cocoa Expo in Trinidad. Such fun, and very enlightening! I'm so glad I've delayed publication of volume II of Chocolatour as these trips have been pivotal to my research and my understanding of the world of chocolate and cacao. That journey continues, and no doubt will continue to enrich the rest of my life with meaning and pleasure.