Link building will improve the SEO of your blog
This week's post is timely for me, and courtesy of Emma J. Fox whose business is Pit Stop Media, based in Surrey, British Columbia, Canada. Emma has some SEO tips to help raise your blog's ranking.
How to Keep Your SEO Link Building Efforts Strong and Effective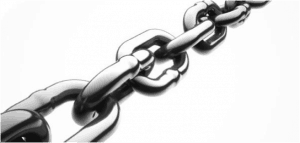 Link-building is the bread and butter of professional SEO services companies. For the uninitiated though, SEO can be a rather scary term, even more so with Google turning update happy with its Penguins and Pandas.
Facts however, are quite different from the general perception of SEO. For one, basic SEO can be a DIY exercise. The most important aspect of any DIY SEO exercise is link building.
Merge Link Building with Content Strategy
The weight of website content in determining page rank has further increased recently. As SEO strategies evolved over time and became more devious (through the eyes of Google, anyway), Google had to find ways to keep user experience a priority and turn its attention back to what counts the most. Content is high up on that list.
Since posting really excellent content can only get you so far in promoting your site, you need to do some link-building as well to reinforce the content you're putting up in your site. After all, people won't be able to appreciate how good your articles are if they don't find them in the first place. Use excellent content as link bait. Even if not all of your articles will end up becoming viral, if the quality is commendable and the information valuable, there will still be people who will refer and link back to your articles.
Have an Over-Arching Plan for All Link-Building Campaigns
If each of your link building campaigns prove to be successful, good for you; if you manage to make each succeeding campaign complement or add to the success of your former projects, then all the better! Having a grander plan will give you a clear direction in all your campaigns. More importantly, all your successes will not be temporary. If one link building strategy is successful and followed up by another, then another, and another, whatever you've established in the first strategy will be preserved and even strengthened. That makes for sustainable and long-serving links.
Try the Unconventional
The advantage of taking the less traveled paths in link building is that Google will be less likely to notice artificial links. Of course, it is also important to be up to date with the current link practices. Why else would we be keeping an eye out for the latest and widely confirmed strategies if not to carry them out ourselves? As you ride along the current tide, be open for alternative link-building that also has the potential to work.
Always Keep Detailed and Accurate Tracking/Records
One of the most-common causes for link-building downfall is inaccurate or complete lack of link tracking. The dilemma most people had post-Penguin should be a lesson to everyone. Remember how webmasters scrambled to clean up their link profiles and remove low-quality inbound links? The problem is many webmasters could not trace the sources of those links. Sure, there are those who will link to your site without your knowledge; but what about the links gathered by your link-builders? It is not enough to have many links; you also need to make sure that they contribute a lot to your page ranking.
In order to accomplish all these, you need to have knowledgeable and reliable link builders to concentrate on these efforts. In this light, it would be better if you have a permanent link-building team.
Emma-Julie Fox writes for Pitstop Media Inc, a top rated Vancouver SEO company that provides services to businesses across North America. If you would like to invite the author to guest post on your blog please contact www.pitstopmedia.com
Thanks to Emma for this informative post. Have you tried these techniques to improve your SEO? Have they worked for you?
I hadn't previously paid much attention to SEO until very recently, but after implementing a few tips from my technical advisor, Sherryl Perry of Keep Up with the Web, such as the ones in this post, I greatly improved the google ranking of my chocolate travel blog. They do work and are worth your while to implement if you're trying to drive traffic to your blog.
Another great post on SEO that pertains particularly to authors can be found on the She Writes site in this post.