Amsterdam was Amazing!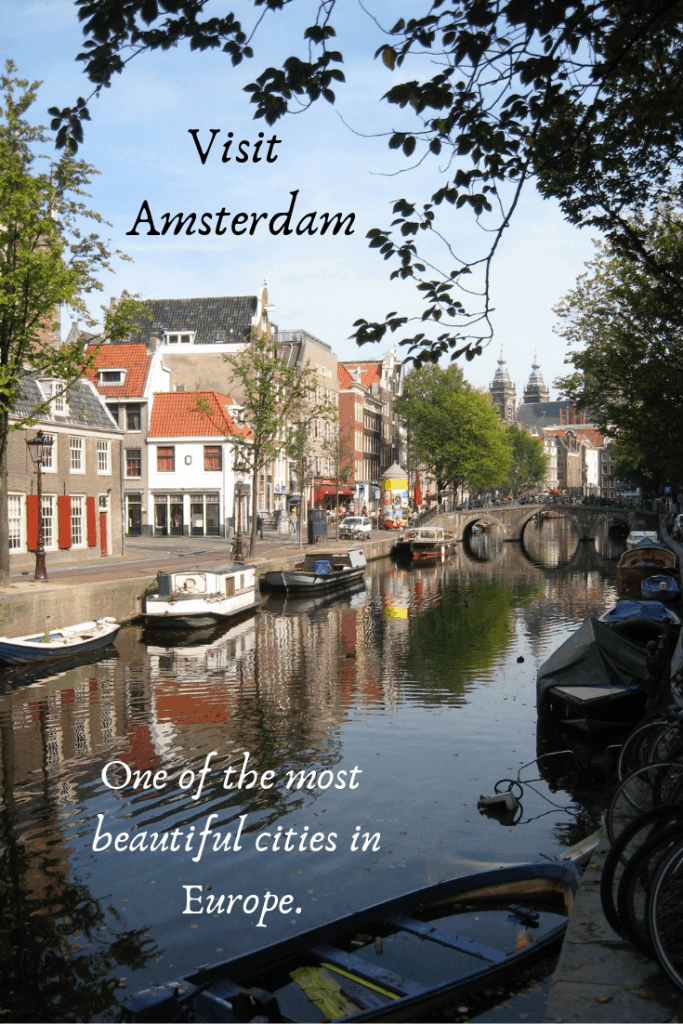 First of all, let me say thanks to British Airways (BA) for bumping us up to Business Class for our chocolate adventure. Having that extra bit of comfort really made a difference for us being able to hit the ground running — or should I say … tasting! Much appreciated, and I can say with all sincerity that BA really knows what customer service is all about. They remain my first choice for overseas travel to the UK and northern Europe.
The Chocolatour II to Italy, Spain, and Holland was amazing. I must say it was wonderful in every way. Hats off to my friend, travelling companion, researcher and navigator extraordinaire, Virginia Heffernan, for getting us on the right trains at the right time to the right place. For having the most refreshing and encouraging smile on the planet, and for being able to stuff more chocolate (and other edible items) in her cheeks to make even the most enterprising squirrel envious with wonder. I would not be able to attempt a project of this magnitude where it not for the assistance of dedicated colleagues. (Thanks again to Kathe Lieber for being my tasting sidekick on the maiden voyage of Chocolatour to Belgium, France, and Switzerland.)
We were also blessed with wonderful weather. Blue skies and above average temperatures were prevalent throughout the two-week, three-country chocolate extravaganza.
We began our adventure in Amsterdam. Although the Dutch are known for making fine chocolate, I must admit I was not overly excited about visiting Amsterdam. Why? I don't know. What I do know is that the city blew me away! It is strikingly beautiful. I was awe-struck by the extensive canal system. And by the number of bicycles! I've never seen so many bikes in my life, and was amazed at how the Dutch have been able to embrace the bicycle as a mode of transportation. Not just a recreational vehicle as we seem to think of it here in North America. We can definitely learn from them. But watch out! They're not just out for a Sunday drive. Those 600,000 bikes are burning rubber, and if you don't keep a keen eye in every direction, you're likely to get in the way of one! (Some sources say there are more than 1,000,000 bicycles in Amsterdam, so whether it's 600,000 or 1 million, let's just say the presence of bicycles is everywhere, and a signature characteristic of this fine city.)
I was also impressed by the culinary talent of Amsterdam. We met several interesting chocolatiers (whom you will read about in the book), and also some amazing chefs. I was particularly impressed by the worldclass creative talent of chef, Peter Scholte, owner of Sucre, a restaurant specializing in — you guessed it — sweet things.
But chef Scholte does not limit his talent to producing remarkable desserts. He wowed us with a six-course meal, each course matched with a superb wine specially selected by his sommelier-partner, Aline.
If you plan to visit Sucre, do make a reservation. The restaurant is extremely popular with locals and is full most evenings.
We were hosted by the Kings Villa Hotel, a small revitalized property located on Vondelpark, a beautiful greenspace fully utilized and appreciated by local residents and their pooches. The dining room at the Kings Villa was particularly picturesque and served a lovely breakfast.
That's it for this entry. Much more to come! More travel info on Holland is available from the Netherlands Board of Tourism. I thank them for their support of my visit.
If you've been to Amsterdam, let me know your thoughts. What impressed you most about the city? And please check out this post with additional thoughts of Amsterdam.