W Barcelona will blow you away
Locals don't know what you're talking about when you mention the W. They know this magnificent sail-shaped hotel as the Hotel Vela (vela means sail in Spanish.) But it's not hard to get the message across. The hotel towers above Barcelona's shoreline and can be seen sparkling in the sunlight from most points near the beach.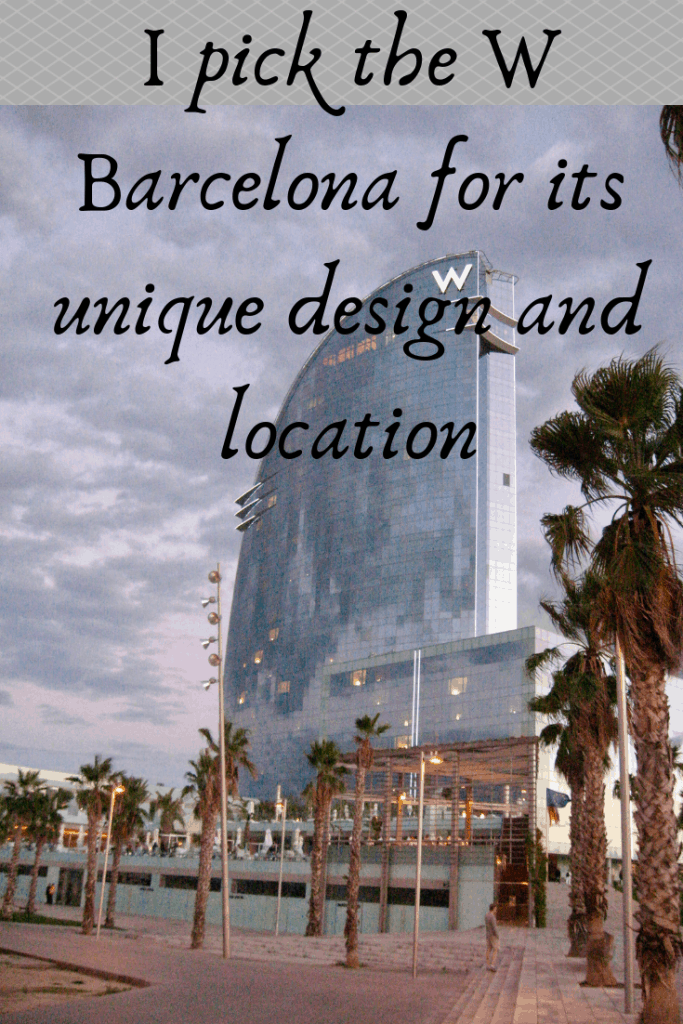 I generally don't write a blog post exclusively about a hotel property unless it is really something special. The W Barcelona definitely fits that bill. It is my hotel of choice for anyone interested in luxury travel while in Barcelona, and truly made me never want to leave.
On our check-out day, I could be heard repeatedly screaming, "I'm not leaving" as my friend Virginia and I made our way back down the beach to the hotel after a night out celebrating with the locals. We'd been fortunate enough to have been in Barcelona for the Festes de la Merc,¨ a week-long celebration in honour of La Merc,¨ the female 17th century patron saint of Barcelona.
The city was rocking! There was free entertainment everywhere in the streets! People dancing and singing, colourful decorations, and some of the best fireworks I have ever seen.
How fortunate we were to have timed our visit to experience this excitement. I knew I'd love Barcelona, but being in the city during festival time and staying at the W Hotel made these three days among the most memorable of my life.
Here is a post about the street art of Barcelona. And about the best chocolate experiences of Barcelona. It such a great city for chocolate and art lovers.
If you do go to Barcelona, I'd highly recommend getting a copy of Eyewitness Travel's Top 10 Barcelona, a handy guidebook that is comprehensive, yet light enough to throw in your purse or backpack. More on Barcelona can be found on the site of Barcelona Tourism.
And if you want to have a truly amazing time in this must-see city, do give the W Barcelona a try (or at least drop in for a drink!) It will cost you a few Euros more than most upper-end hotels, but the view, the ambiance, the food, drinks, service and accommodations are well worth it. As Arnold says, "I'll be back!"