chocolate ecstasy at the Pure Jungle Spa
I promised readers Alison and Anita I would share my experience at the Pure Jungle Spa of Puerto Viejo, Costa Rica, here as it was truly one of pure chocolate ecstasy!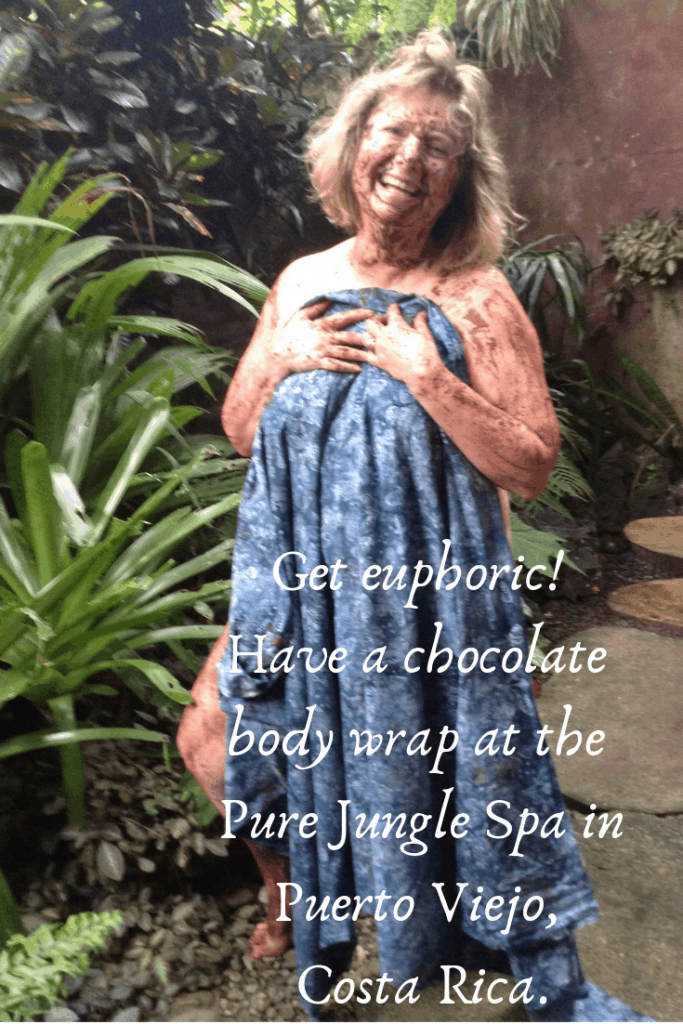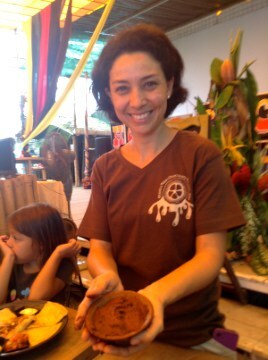 I learned about the Pure Jungle Spa while at the Puerto Viejo Chocolate Festival. Owner Andrea Turcios (pictured above) enticed us with her presentation featuring a delectable bowl of warm, molten chocolate that is used to slather the body in the chocolate papaya wraps, facials, and chocolate massages offered at her spa.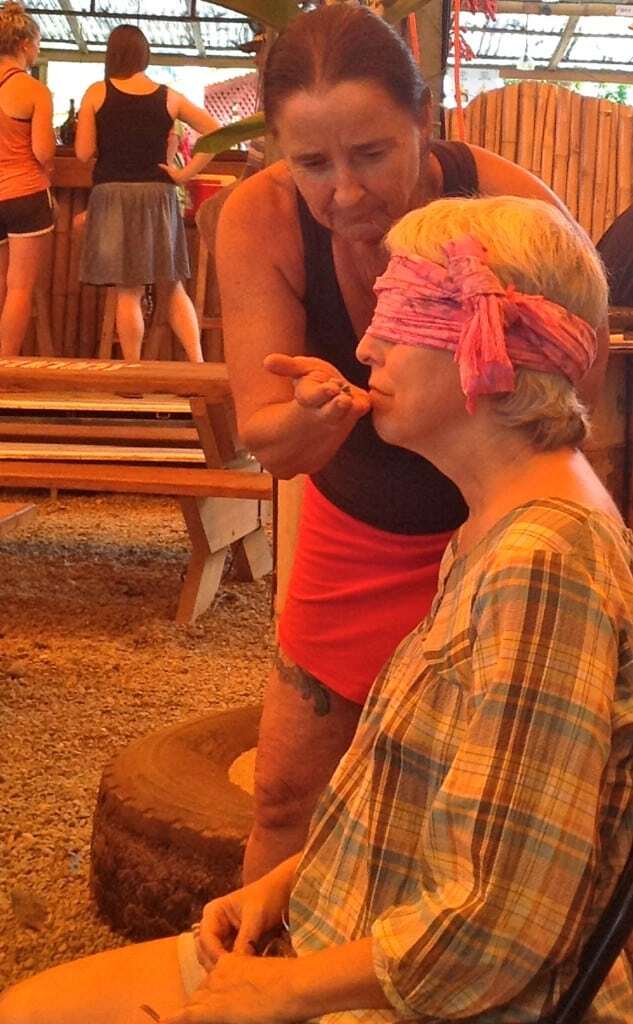 Andrea's assistant Ro (pictured above) seduced our senses, giving festival participants the opportunity to inhale the intoxicating aroma of the pure organic chocolate used in the various treatments.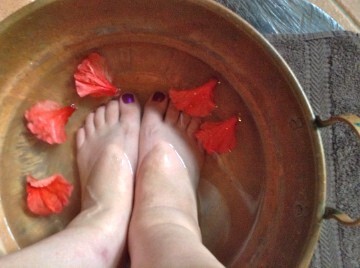 Who could resist? Within minutes, I was at the spa, my swollen (sprained) ankle soaking in warm water adorned with fresh flower petals, while enticing my taste buds with fresh locally made chocolate.
The Chocolate Decadence treatment began with a lemongrass scrub followed by a coconut oil full body massage to get my senses tingling. The pièce de résistance was being slathered with warm, molten chocolate–to every conceivable coordinate on my body.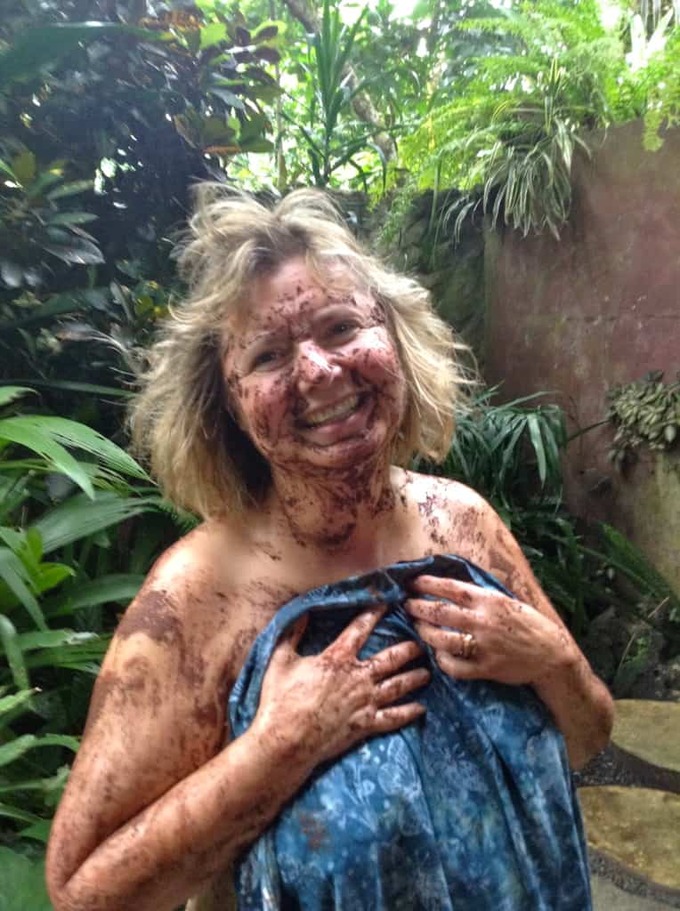 This truly sensual treatment can be provided to couples who really want to experience the wild side of chocolate! But I was flying solo on this trip, so was happy to chat with my very capable masseuse, Ro, who kept me entertained with the story of her life as she applied the aromatic chocolate that had my nasal passages jumping with joy!
The laughing continued as I tried to scrub the chocolate off in the privacy of the jungle shower in the lush garden out back.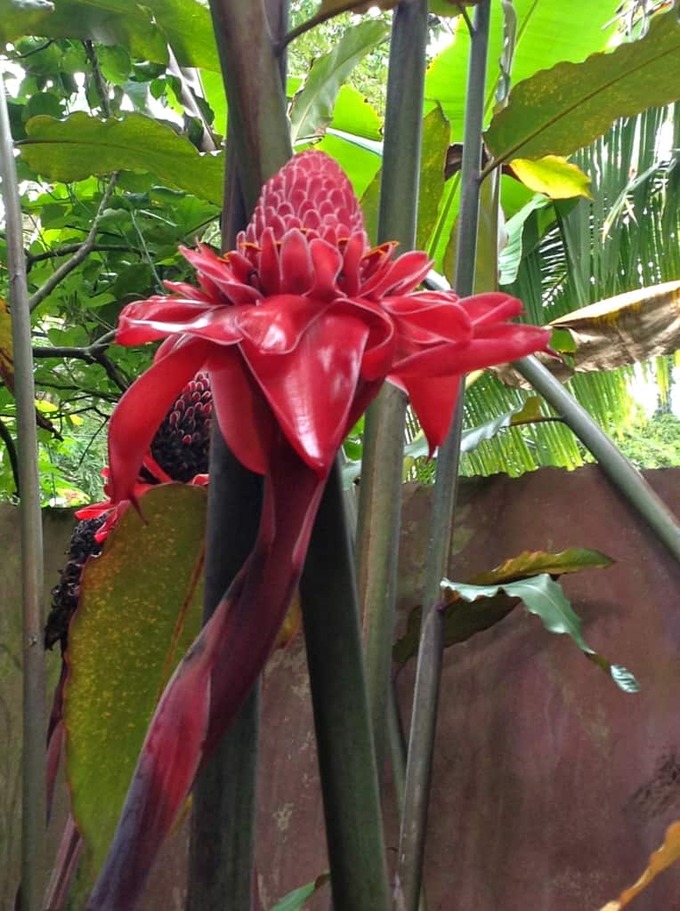 My visit to the Pure Jungle Spa was definitely a highlight of my visit to Puerto Viejo and will be covered in volume II of Chocolatour. It's been the most memorable treatment I've had to date at any of the chocolate spas I have visited in my chocolate travels around the world.
If you're planning a trip to Puerto Viejo, Costa Rica, be sure to visit the Pure Jungle Spa for one of those amazing chocolate body wraps!