air travel with a cat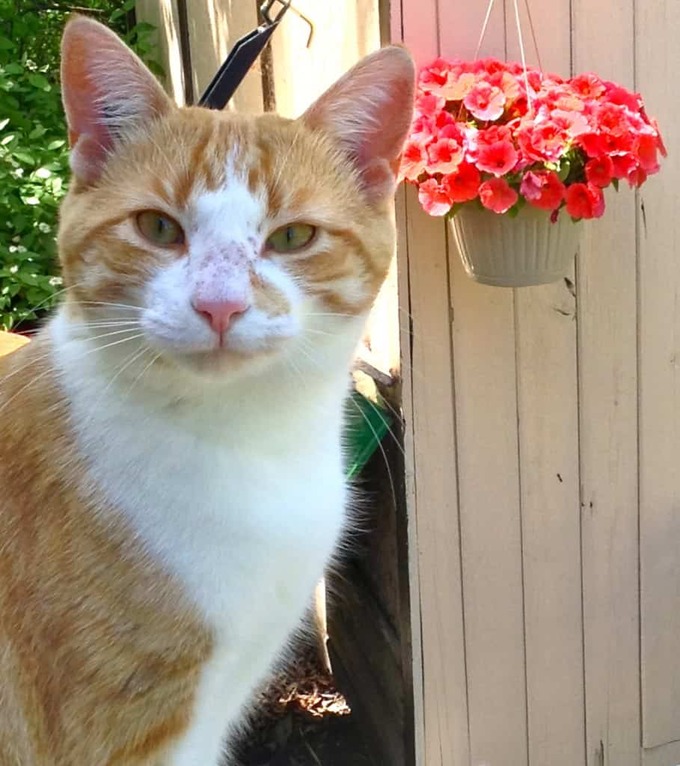 travel with pets makes a good trip even better
My husband and I have now experienced air travel twice with a cat in tow. Our cat Jimmy is too big a part of the family to leave him behind for any duration longer than two weeks. And having a single destination for our recent winter getaways, with a fairly quick and straightforward flight plan, we opted to take Jimmy with us on the plane as we made our way to Osoyoos on our first cat family trip, followed by a trip to Lantzville, British Columbia.
Have you ever flown with a cat in the cabin with you? We purchased the air-compliant soft-sided cat carrier, and Jimmy seems to tolerate it quite well, despite its limited space. The recommended dimensions are 16 inches long, 17.5 inches wide, and 8.5 inches high. Jimmy is a fairly large cat at 15 pounds, but seems to fit well enough in his sporty new nylon Tuff carrier, which is 17 inches long, 10 inches wide, and 9 inches high.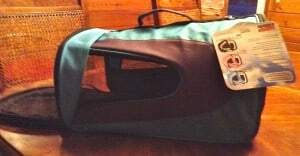 He certainly doesn't have a lot of room in the carrier, but as cats do, he makes himself small, and curls up in a way that gives me hope that this will work for all of us.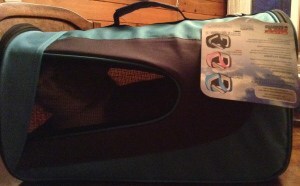 I was speaking with a friend recently who is extremely knowledgeable about cats. She told me, as I've heard from other sources, that it's not advisable to sedate the cat prior to travel. It is recommended to have something you can possibly give the cat mid-flight if they become overly agitated.
I spoke to our vet and he recommended the product named Feliway. It worked! Spraying a few shots of Feliway into the carrier relaxes the cat, and spraying the new surroundings on your arrival releases pheromones into the air that help the cat relax.
My friend also recommended we do not feed Jimmy anything the morning of our flight, or give him access to water. So I fed him well the night before, and did not feed or give him access to water the morning of our departure.
Plus seats with Westjet at the front of the plane help as well. You get a bit more elbow and leg room, and can put the cat's carrier on your lap for a few minutes to calm him down if he's agitated or meowing. And I found the Westjet staff to be amazing and helpful. They even knew Jimmy's name!
Have you flown with a cat? If so, please share your tips and experience here. Have you heard of the Feliway product, or tried it on your cat? It certainly helps make a great pet-friendly trip even better.