Chocolatour wins bronze medal!
I'm thrilled to announce that "Chocolatour: A Quest for the World's Best Chocolate" has been awarded a Bronze Medal in the 2014 Readers' Favorite Book Awards!

I plan to go to Miami in November to claim my award, but for now, this badge, and the lovely certificate they have sent me will do.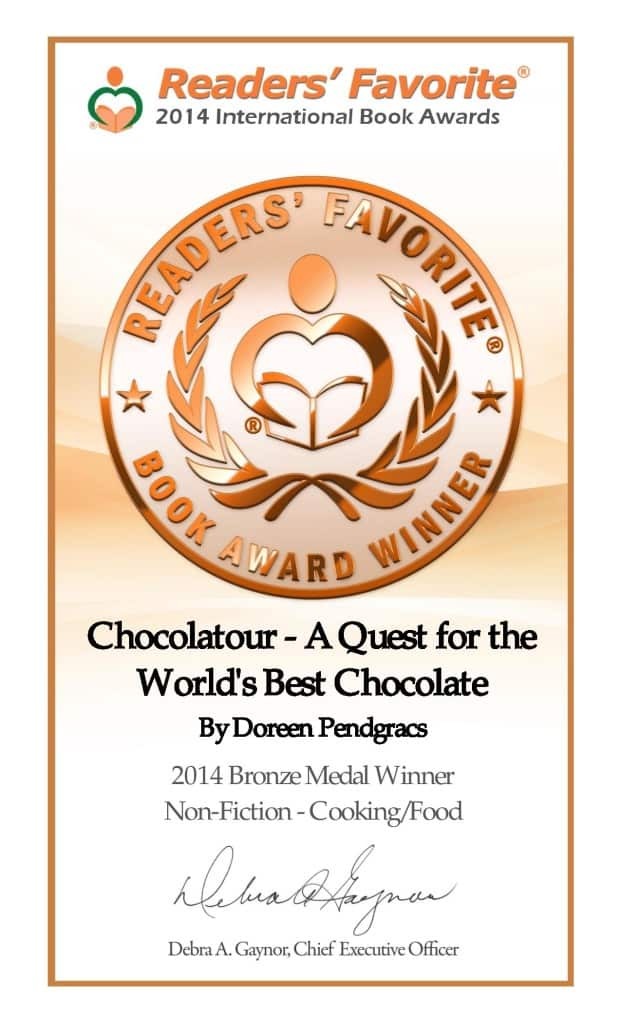 Thanks to everyone who has supported this book through every stage: the offering of guidance, contributing to the crowdfunding campaign on Indiegogo, buying the book, attending Chocolatour events, sending me chocolate samples and granting me interviews, inviting me to attend chocolate events and attractions, offering me discounted travel and accommodations so that I can continue to conduct my global research, technical support, reviewing the book, etc.
Each and every one of these acts of kindness and support has been integral to my success. Thanks so much to all of you. Please help me continue to spread the word about Chocolatour.
In appreciation,
Doreen Pendgracs, Award-winning Author