succumbing to the magic of Lucerne, Switzerland
I knew little about Lucerne, Switzerland. But when a recent visit to Switzerland happened to coincide with a major festival in Zurich, I found that hotel rooms were in short supply and at a premium. So I opted to stay in nearby Lucerne. What a wonderful choice that turned out to be!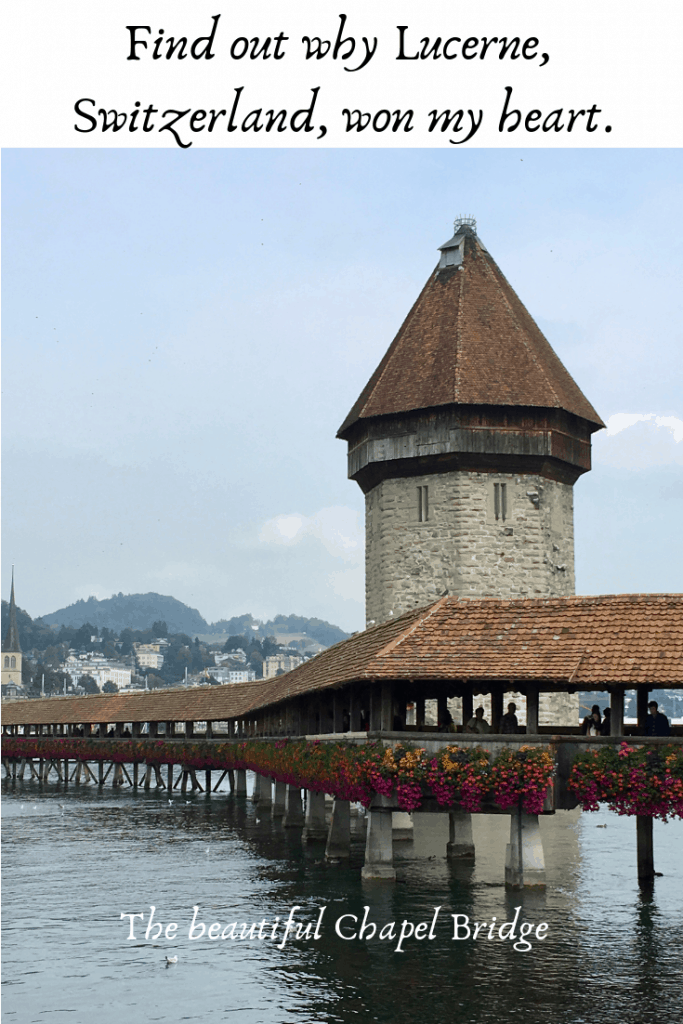 The iconic Chapel Bridge in Lucerne, Switzerland, pictured above connects old town Luzern to the newer part of Lucerne on the other side of the River Reuss. It is the most photographed site in Lucerne.
Lucerne is known as Luzern by the Swiss. The city of 81,000 is located just 45 minutes by car from Zurich. It takes about an hour to get from Lucerne to Zurich airport by train. I had the Swiss Travel Pass which got me access to any form of ground transportation, including a lovely boat ride across Lake Lucerne. Highly recommended!
Many thanks to Switzerland Tourism for covering the costs of my airfare to Switzerland, ground transportation, and my hotel in the area. I stayed at the Radission Blu Hotel at Zurich Airport on the evening before my departure. Wish I had more time to delve into all that wine featured in the tower at the lobby bar!
Have you been to Lucerne? Please share your thoughts about this inviting Swiss city. And please join me here again next week for a post about the chocolate of Lucerne.