5 reasons to love Original Beans Chocolate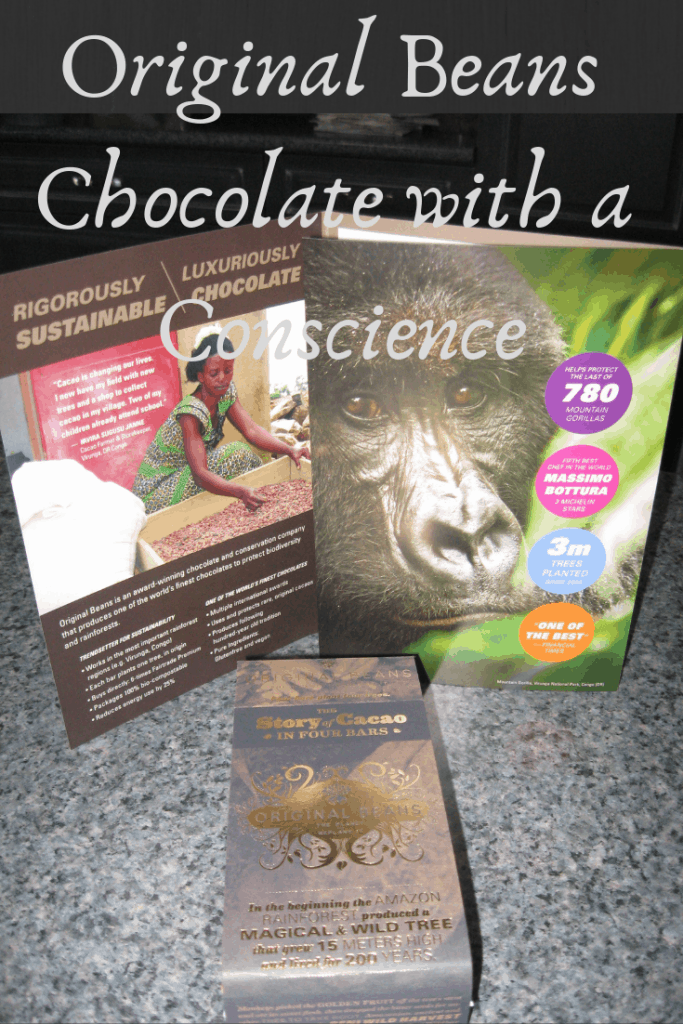 As I have recently been tasting a selection of the newer Original Beans Chocolate bars, it made me realize that I have never done a blog post on this–one of my favourite sustainable chocolate companies in the world, whose mottos are #OneBarOneTree and #TasteTheRareAndPreserveIt.
Original Beans is truly a global company based in Amsterdam, the number one cocoa port in the world. Original Beans Chocolate is made according to the company's specifications by Felchlin Switzerland, as founder Philipp Kauffmann believes that Felchlin (based in Ibach-Schwyz, Switzerland) has the best equipment to create his award-winning additive-free, organic, direct trade sustainable chocolate.
Yes, I did cover Original Beans Chocolate in detail in volume I of "Chocolatour: A Quest for the World's Best Chocolate" in the chapter on Holland, as the company is based in Amsterdam. And as well, I gave Original Beans two Chocolatour Awards (one for the Most Eco-friendly Chocolate Maker of Europe, and one for Purity and Originality in the Excellence in Chocolate Bars category.) But I have not yet included this amazing chocolate maker in a post on this blog. So let me introduce you to one of my favourite chocolate companies and share with you why I feel Original Beans makes some of the best chocolate in the world while being tops in ethics and fair business practices.
5 reasons to love original beans chocolate
Everything they do is environmentally friendly. Original Beans founder and CEO Philipp Kauffmann is a 7th generation conservationist. He founded Original Beans to help protect the most beautiful rainforests of the world, as much of the finest cacao in the world is grown in rainforest regions of South America, the jungles of Africa and other ecologically delicate regions of our planet. This is sustainable chocolate in its truest form.
Original Beans puts equal emphasis on creating great chocolate while educating chocolate lovers about the places their delicious chocolate comes from. Visit their website, and you will be transported to the jungles of many of the world's most exotic cacao-growing countries, and you will develop a greater appreciation for the world of chocolate and cacao.
Original Beans operates by the "One Bar One Tree" mantra focusing on sustainability, in which the sale of every chocolate bar provides the resources to plant a cacao seedling. Since its founding in 2008, this has facilitated the planting and preservation of more than 1.6 million cacao trees in the origins it works in.
Some of the best chefs of the world use Original Beans couverture to make their own unique chocolate creations. Original Beans is currently working on getting approval for its new compostable packaging for its couverture and is proud that more than 70 craft chocolate makers now use Original Beans couverture to make their own unique chocolate. We used Original Beans couverture in the Chocolate and Wine Valentine Dinner we did at McNally Robinson's Prairie Ink Bistro in Winnipeg and the attendees were so impressed that they could taste a difference in the chocolate behind each course.
Original Beans packaging is a work of art and a source of information. On the front cover of each chocolate bar's 100% bio-degradable packaging, you will find an original work of art designed for that specific varietal of bar as well as information about where the cacao was grown and the flavour notes contained in the chocolate.
I could go on, but I think this list gives you reason to seek out Original Beans Chocolate. It is available throughout Europe at select retail establishments and on the web via their online store. If you live in Canada or the US, you can order Original Beans Chocolate via the Bar and Cocoa subscription service.
If you have had the pleasure of tasting Original Beans Chocolate, please share your experience. Does it matter to you that the chocolate you are eating is made by a company that embraces the highest of ethical standards and fair businesses practices?
SaveSave