take heed and listen to the signs
It's been an interesting week. I've had to take a step back from the vortex that life can become and reassess the commitments I have made as I was becoming overwhelmed. What's even more interesting, is that I was not alone. Several others friends and colleagues have found themselves in the same position.
Is there something in the air? Are we getting too good at saying yes and not good enough at saying no?
tinnitus can certainly impede your sleep
I think it's really important to take heed and listen to our bodies. They tell us things by emitting signs we can no longer ignore. They make us take a time out and reassess what is most important to us. They make us take better care of ourselves.
Quite some time ago, I began to notice a slight buzzing sound when I was laying in the silence at night. At first, I thought it was the sound of the fridge's generator, as our bedroom is off the kitchen. But the sound seemed like it was coming from behind me and not outside the room. What could it be?
I ignored it for the past couple of months and slowly began to realize that the sound was coming from within my head! A quick internet search told me I have tinnitus. As the major cause of tinnitus may be a build-up of wax in the ear(s), I made an appointment with my doctor to have my ears checked. No problems. They are clean and unobstructed.
The next step is to have a hearing evaluation done at a local hearing centre. That showed that I have a very minor hearing impairment. Not enough to need hearing aids, but enough to possibly have caused the tinnitus.
As it is thought that stress may also be a cause of tinnitus, I've lightened my load and eliminated stressors wherever I can.
Are you familiar with tinnitus? Have you experienced it yourself? I'm hoping that a ray of sunshine will soon shine upon me, and restore that beautiful sound of silence that I once knew.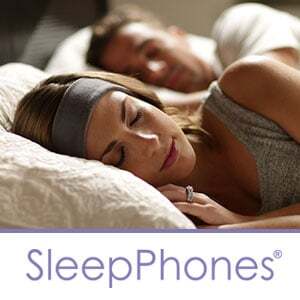 But when I do have trouble sleeping, I find that using my Sleep Phones is great. They block out unwanted sounds, including the ear buzzing you get from tinnitus.