the allure of Aruban art
In the previous two posts, I introduced you to what we loved about Aruba and various accommodation options you can enjoy around the island. In this post, I'd like to introduce you to the allure of Aruban art that will captivate you throughout your exploration of this beautiful island.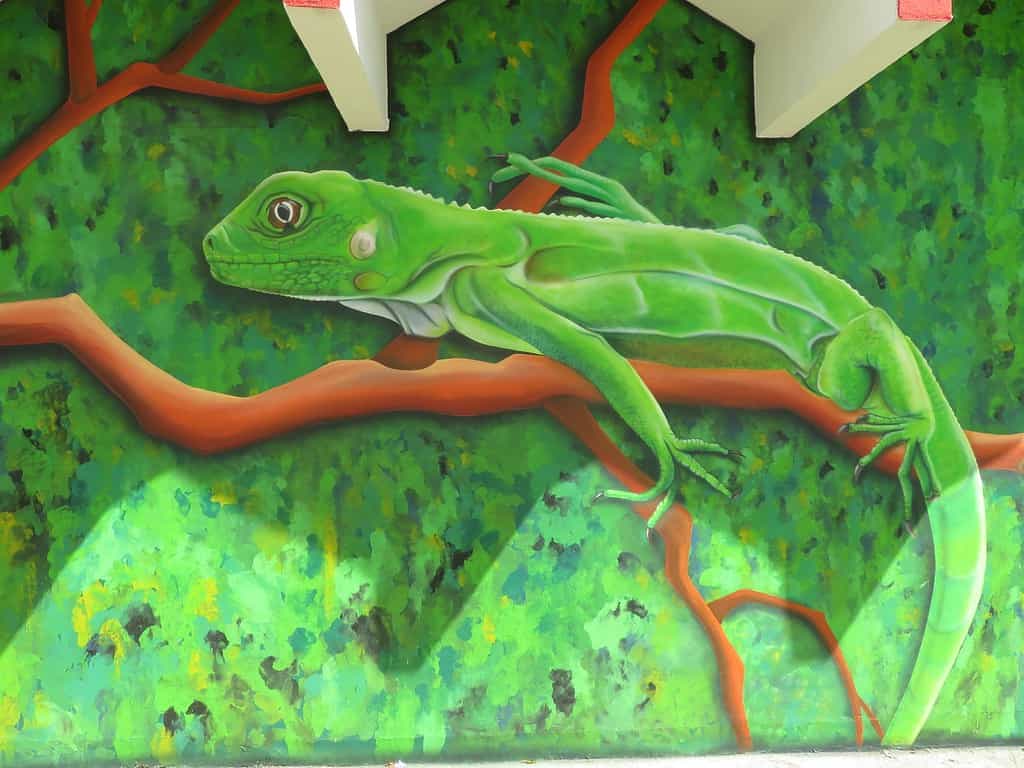 As Aruba is located in the Caribbean Sea just 15 miles (24 kilometres) off the coast of Venezuela, its art boasts the traditionally bright colours found throughout the Caribbean. Aruban art is bright, colourful, and evokes emotion. We were in awe walking the streets of San Nicolas (also known as Sint Nicolaas in honour of its Dutch heritage.) If you love street art, you, too, will love this quaint village on the southwest coast of Aruba that is home to more than 40 murals adorning its buildings. Please pin the image below to Pinterest for your future reference.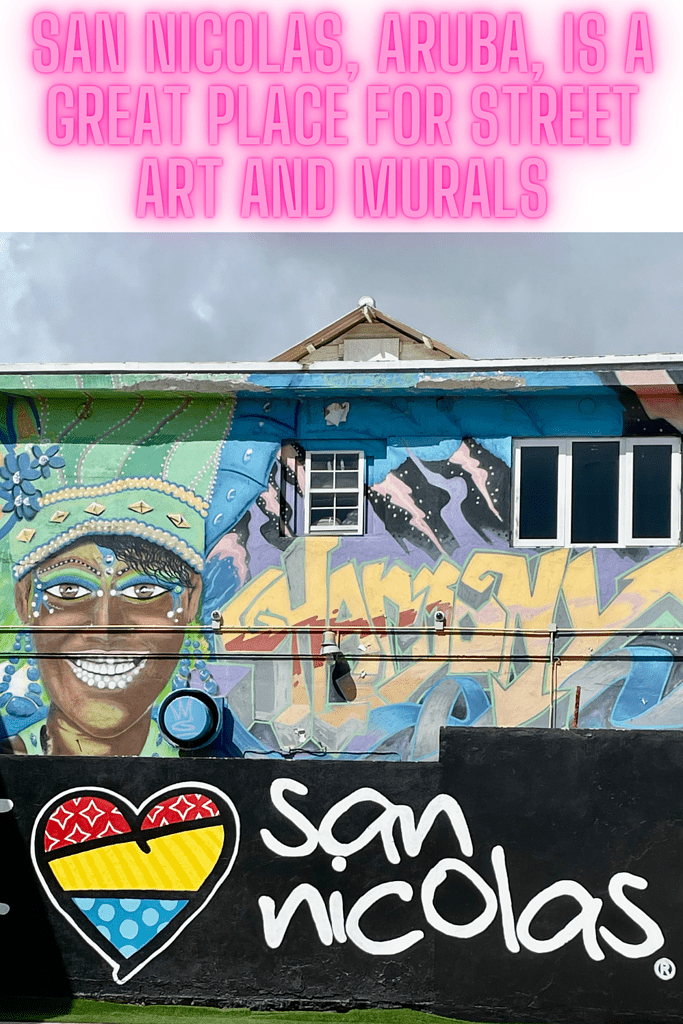 A highlight that showcases the art and culture of Aruba is the Aruba Art Fair held annually in the Art Center of San Nicolas located at the Bernard van de Veen Gallery at 14 Zeppenfeldstraat. In 2023, the Aruba Art Fair will be held September 8-10, but if you can't make it, you can also purchase some of the finest local Aruban art online via the Art Fair's site.
shopping for art in Aruba is loads of fun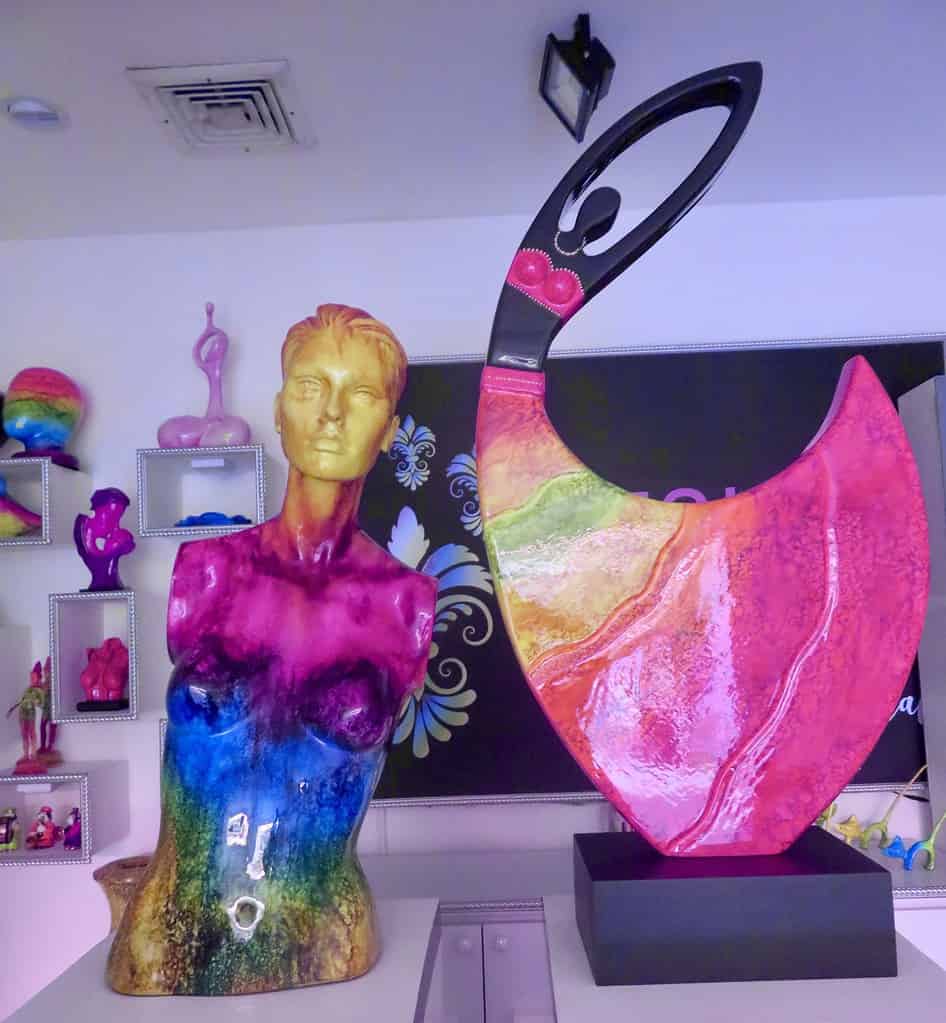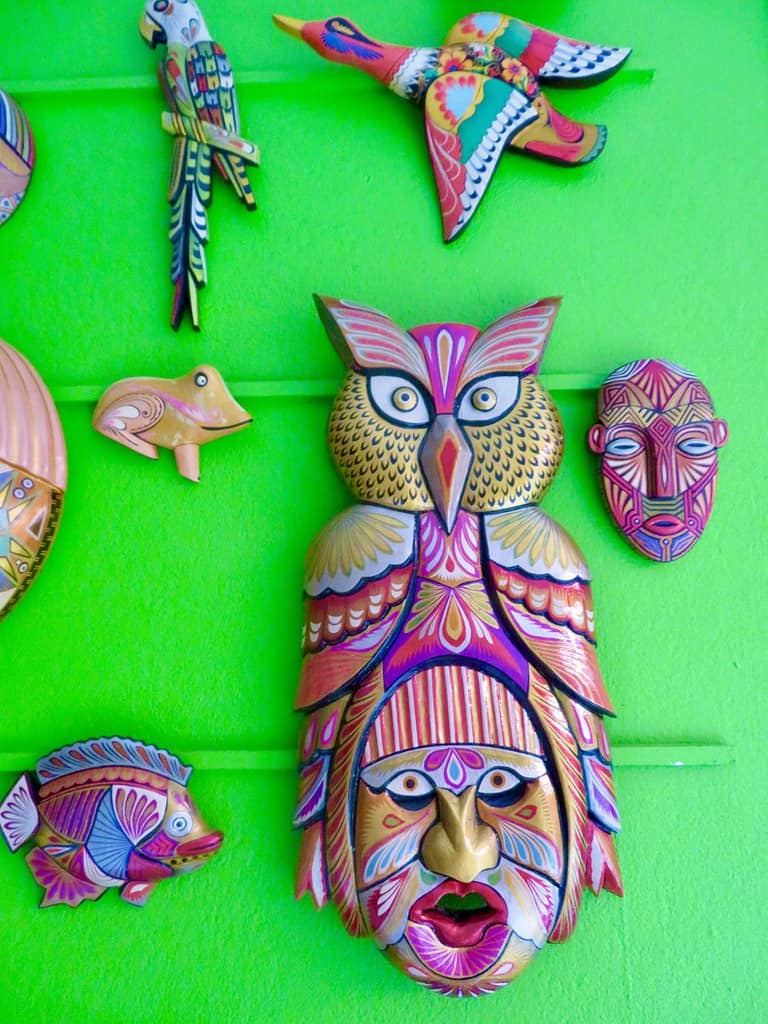 We also loved the Columbia-inspired native wooden art of Mopa Mopa, an equally enticing shop where you can purchase pieces crafted from wood that goes through an intricate process to become these beautiful works of art. Mopa Mopa is located just steps from Designs of Color in the Renaissance Marketplace on LS Smith Blvd. in Oranjestad, where you'll find quite an array of Aruban art pieces.
And as I know that most readers of this site are interested in chocolate art, I'd be remiss without including the handcrafted chocolates made in-house at Super Food, to be found in the Super Food Plaza Shopping Mall in Oranjestad. The tropical flavours of the bonbons are excellent, but be sure to eat them quickly or protect them from the ever-present Aruban heat as your chocolate treasure may melt before you know it!
Have you been to Aruba? Were you impressed with the array of Aruban art there is available for purchase? Please share your comments in the thread following this post. And if you enjoyed the post, please share with your friends and family. Thanks!