tips to improve your blog writing
Happy March, everyone! I've been busy travelling and researching volume II of Chocolatour. So I was thrilled when a young freelance writer from the UK asked if he could write a guest post for me.
Ben Russel is a recent college grad and freelance writer living in London, England, and working with various educational institutions, including SolidEssay.com. He is currently involved in a project developing a series of "how-to" essay writing guides for high school and university students, i.e. how to write a critical lens essay. Please welcome Ben to our community and share your thoughts on his post.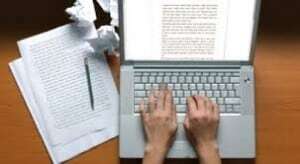 5 Major Tips for Improving Your Blog Writing
Blog writing is becoming an increasingly effective way of passing across messages on the web. It's essentially an informal discussion for the purpose of gaining audience for a particular topic or product with the aim of educating or making sales. With an evolving market of changing preferences and tastes, it's important for a blogger to create blogs that are effective in capturing the attention of the intended audience and passing across the message while allowing participants to take part in the discussion. Let's look at some tips to help you improve your blog writing.
1. A Good Hook
For any blog to be effective in getting the reader to concentrate on its content, it has to capture the reader's attention. This can only be achieved by having a good hook in the introductory paragraph. A good way of beginning a post is by having an introductory paragraph that may contain any of these elements: scandal, humour, quotes, questions, facts, or a bit of playful teasing. By capturing or creating the reader's interest in your blog, you can effectively put across the intended message and even influence the reader's perception on your topic.
2. The Takeaway
A good hook is only effective if readers know what's in it for them. This is called the takeaway, i.e. what the reader will gain from reading your blog. In order for a reader to pay attention to a blog, they have to know what they stand to gain by spending the time and effort to actually read through one's blog. The hook attracts and gets their attention while the takeaway is what keeps them reading. The takeaway has to be specifically tailored for your intended audience. It has to be specific to the needs and desires of your target audience.
3. Originality
In order for the target audience to read your blog, they have to gain information that is original as opposed to a generic blog. Audiences appreciate original content. This does not have to be a completely new topic, but a new way of looking at something. If it is meant for sales, it has to be an original way of selling the given product.
Originality can also be achieved by avoiding plagiarism. Audiences do not appreciate plagiarism of an existing blog. They tend to shy away from and lose interest in such blogs. In the case where one uses information from another source, it is essential that the blogger recognizes this source. Audiences appreciate honesty and originality.
4. Back Up Facts
If you intend to state your position or the validity of a given topic, it's important to provide concrete data to back up your claim or position while stating the source of the data. Audiences readily respond to a blog that is not only attractive but also factual. This avoids the creation of a blog that is founded on emotional and unfounded claims. While such blogs may attract others, the more educated and well informed audience primarily responds to factual blogs. By stating facts on a given topic and effectively backing them up, you show your audience that you are a credible source of information. This can be achieved by linking the information to sources of facts.
5. Sentence Structure
The structure of sentences that is employed in blog writing is essential in influencing the audience's perceptions of the blog. Short sentences are very effective, precise and have a profound effect on the reader. This type of sentence structure helps you to be straight to the point and avoid gibberish or jargon in your writing. This also creates intensity in your writing and the message put across.
In conclusion, it's important to make a habit of involving effective writing techniques to improve your blog. This can be achieved by having a good hook to get the reader's attention, having the takeaway to keep them reading, being original in your blog's content, backing up claims and facts and implementing short sentence structures. These facets of blog writing set apart great blogs from good blogs.
Thanks very much to Ben for this post. Please share your thoughts on his helpful tips. And please join me back here on March 17th, when I'll be participating in a blog hop for writers and will introduce you to three writer/author/bloggers you'll want to check out.