warm hearts in Churchill, Manitoba
I remember the day that I heard on CBC radio that in Churchill, Manitoba, it was -51 Celsius (that's about -60 Farenheit) with the windchill factored in. It reminded me of all the crazy times I've had in Churchill. I even found myself thinking … Hah! -51C is nothing! I've been dogsledding in Churchill when it was -66C! (I've never been so cold in all my life!) And the morning I was leaving that frozen land of wonders, it was -80C! One of the things to know about Churchill is that the weather can be severe.
The interesting thing is that Churchill gets its warmth from the wonderful people who live and make their lives there. The Webber family is exemplary of that. Helen Webber was born in Churchill. Her grandfather was originally from Manitoba's Interlake and moved to Churchill in the 1930's to open a general store. Helen's husband, Doug, (originally from Alberta) had come to Churchill with the armed forces. He met the love of his life and never left.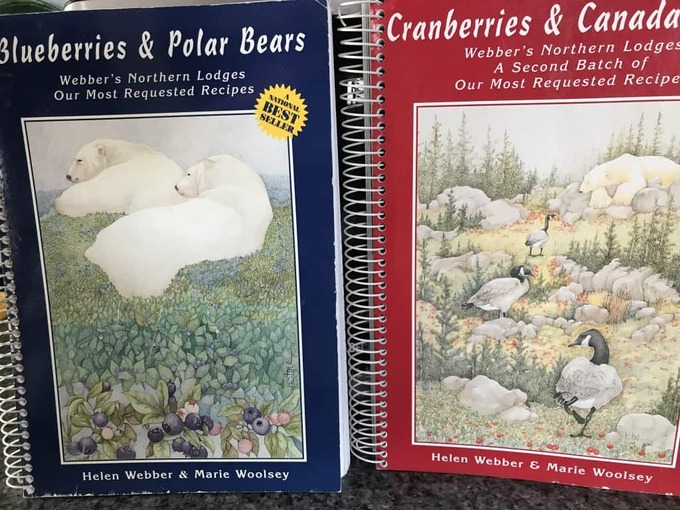 Together, the Webbers have raised a large family and expanded their business empire to include several wilderness lodges and a line of cookbooks. I first wrote about the Webbers back in 1998, after my first trip to Churchill. I've since been to Churchill six times thanks to the good folks at
Travel Manitoba
and have written many stories about it, but I think it's time for a return visit!
things to know about Churchill
Churchill is home to the most southerly population of polar bears on the planet. It truly is an awe-inspiring moment to see one (or more!) in the wild. I loved my polar bear adventure at the Polar Bear Lodge at Dymond Lake run by the Webber's daughter, Jeanne Reimer and her husband, Mike. The Reimers are a dynamic couple who also run Seal River Lodge where you can have some amazing beluga encounters in the summer. Their company operates under the name of Churchill Wild and offers many amazing adventures up in Churchill.
Yes, Churchill does get summer. And even warm ones! On my first trip there (August/98,) it was actually over 30 degrees Celsius. Those travelling with me had not brought warm-weather clothing and were sweating in the heat. So let that be a lesson to you. Bring clothing to cover at least three seasons on any trip to Churchill. I was there once on July 1st for annual the Polar Bear Dip in Hudson Bay. It was 34 degrees Celsius when I'd left Winnipeg the day before. It was snowing the next day in Churchill! Thank goodness, the very hospitable Dawn Daudrich (co-owner of the Lazy Bear Lodge) gave me a parka to wear. Dawn is another transplanted Churchillian. She met her husband, Wally, at a bible camp in the US and followed him to Churchill to raise their family and build their business.
Originally from southern Manitoba, Wally Daudrich used to be a tour guide in Churchill and gave me my first introduction to the tundra. He is now a successful entrepreneur and the proud owner of the solid wood lodge that he dutifully built log by log (amazing feat for a place with no trees to speak of.) Find Wally and Dawn at the
Lazy Bear Lodge
. Do drop in on them if you make it up to Churchill. The hospitality you'll experience and the adventures you'll have make it well worth the trip.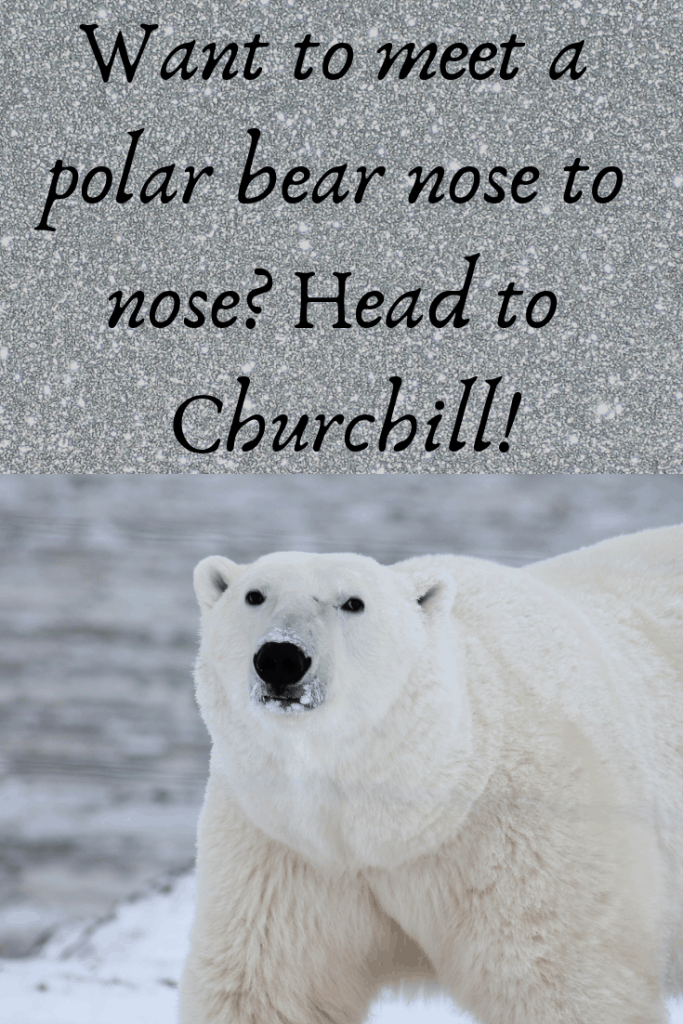 My closing thought brings me full circle to my dogsledding trip in Churchill, when even with five layers of clothing, I was colder than one could imagine. Gratefully, our dogsled master (I'm quite certain his name was Robert MacDonald) gave me his caribou hide gloves to wear to keep my hands warm. And the friendships I have made in Churchill have continued to bring warmth to my heart.
Please see
this post
for more about my adventures in Churchill, Manitoba, Canada.