zChocolat: exquisite gift chocolates created in the French tradition
If you've not yet had the opportunity to enjoy zChocolat, do read the rest of this post and then treat yourself or a loved one to some very special French-made, world class luxury gift chocolate. It's the next best thing to being able to experience chocolate travel on an experiential level.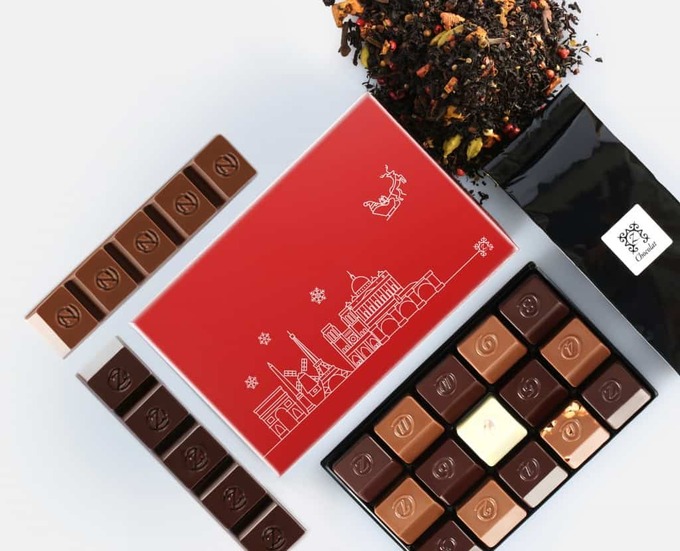 I was fortunate to discover zChocolat back in 2011, and happy to include it in volume I of Chocolatour: A Quest for the World's Best Chocolate. I was so impressed with the taste and presentation, I awarded the French chocolatier two awards in my book: "Most Simply Elegant" and "Best Online Chocolate Experience." If you visit the website of zChocolat, you will see why.
Every step of the zChocolat experience is described in detail online. You get to meet the cocoa expert who sources their beans, the Master Chocolatier who creates the chocolate recipes, and the Founder, whose vision was to create the finest chocolate in the world to impress the woman he loved. And that he did in November, 1999, when zChocolat was launched, and the lady in question agreed to be Jean-Philippe Khodara's wife.
Video: Jean-Philippe Khodara, CEO and Founder of zChocolat speaks about his company
zChocolat is sophisticated and elegant chocolate
zChocolat pays strict attention to French tradition in its chocolate making. No alcohol or preservatives are used. That means the fresh chocolates only have a shelf-life of two weeks. The high cocoa content couverture is blended with a small amount of sugar, and 100% pure cocoa butter to add that decadent creaminess to the chocolate. I had originally thought this to be high calorie chocolate as I didn't understand the European kcal listing they have on the box. But after further investigation, have found that each of the signature dark chocolates has roughly 50 calories, with slightly more for the milk and white chocolate pieces. Not bad, for a little piece of heaven!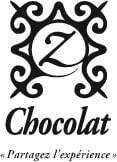 experience flavours of the world through zChocolat
zChocolat uses cocoa from Venezuela, South America, for its 70% dark chocolate, cocoa from Ivory Coast, Africa, for its 40% milk chocolate, and sources additional premium ingredients like California almonds, hazelnuts from northern Italy, Bourbon Vanilla from Madagascar, Africa, and roses and lavender from the South of France to create its signature flavours.
Self-described as "luxury French chocolates," zChocolat is the kind of chocolate you eat when you want to taste the silkiness and elegance of french-style chocolate–which is unique unto itself. It is not to be compared with bean-to-bar chocolate, which is fabulous in its own way. They are two different and distinct facets in the wonderful world of chocolate. One is not better than the other. They are both superb and meant for certain taste buds or occasions.
The packaging and presentation you experience with zChocolat is what sets them apart from everyone else when it comes to gift chocolate. The chocolate arrives in a temperature controlled transit box. Inside that, is a linen pouch. In its pocket, is a personalized message. Inside the pouch is a handcrafted box made of red mahogany wood. And on that wooden box, is a brass plate engraved with the recipient's name, date, or occasion. It truly is an incredible experience to receive this gift of chocolate that has come all the way from Aix-en-Provence, a small French city in the South of France.
One of the newest additions to the zChocolat family is the zBar, that comes in both dark and milk chocolate. Each bar comes in a chic plastic tube and is made with hazelnuts, almonds, and a nice biscuit for crunch. I liked it, and it clocks in at about 250 calories for the five piece-bar.
zChocolat is created in the south of France
When I was in Aix-en-Provence in 2009, I wasn't even aware that zChocolat existed, so I didn't get to their factory. But I did briefly explore this historic centre–founded in 123 BC by the Romans–and would love to return and spend more time there without any schedule to impede my discoveries.
But fortunately–especially now with travel being restricted due to COVID-19, you don't have to go to France to enjoy zChocolat. They deliver worldwide, and boast that 97% of orders are delivered on time and as promised, with a very tiny percentage that get delayed for circumstances beyond their control. zChocolat currently has a retail shop in Dubai with plans to open shops in other locations.
Give yourself the gift of personalized chocolate, or impress a business associate or someone you love with zChocolat. The feeling, texture, and flavour of each chocolate will stay with you long after the box is empty, and that beautiful personalized mahogany box will last forever.
SaveSave
SaveSave
SaveSave
SaveSave
SaveSave
SaveSave
SaveSave
SaveSave
SaveSave
SaveSave
SaveSave
SaveSave
SaveSave
SaveSave
SaveSave
SaveSave
SaveSave
SaveSaveSaveSaveSaveSave
SaveSave
SaveSave
SaveSaveSaveSave
SaveSave
SaveSave
SaveSave
SaveSave
SaveSave
SaveSave
SaveSave
SaveSave
SaveSave
SaveSave
SaveSave
SaveSave
SaveSave
SaveSave
SaveSave
SaveSave
SaveSave
SaveSave
SaveSave
SaveSave
SaveSave
SaveSave
SaveSave
SaveSave
SaveSave
SaveSave
SaveSave
SaveSave
SaveSave