another evening of chocolate enjoyment
September 20, 2014 was the fourth sold-out dinner of "Chocolate Exploration" held in the Community Classroom of McNally Robinson Booksellers in Winnipeg.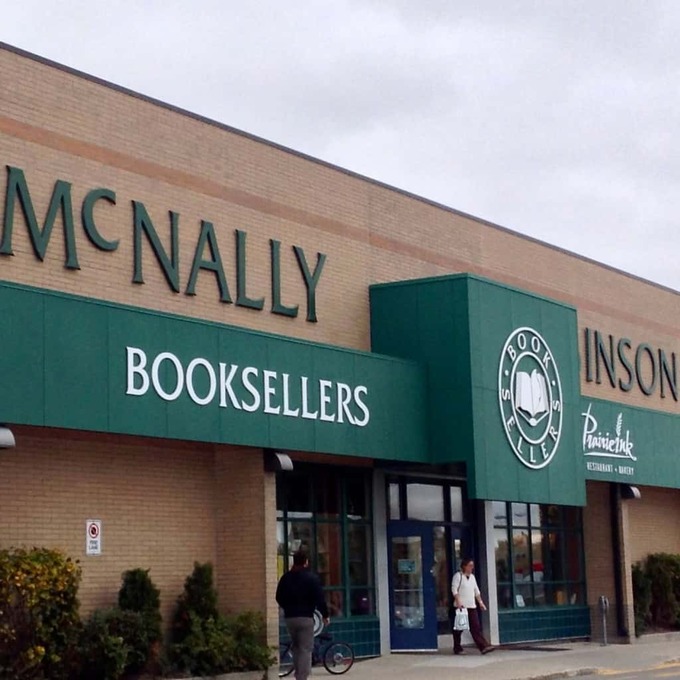 McNally Robinson is a favourite location of readers and writers alike, and I was privileged to also have a special signing of Chocolatour: A Quest for the World's Best Chocolate at which I could affix a "Readers' Favorite Award Winner" sticker to each book as I signed them. Such an honour!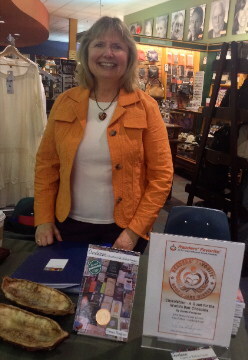 Chef Karen Nielsen and the culinary team once again outdid themselves for our chocolate and cocoa-inspired menu. The starter consisted of a delicious salad described as "Orange and onion salad with feta cheese , candied pecans and dark chocolate balsamic dressing." It was great, but I would have loved more of the delicious candied pecans on it.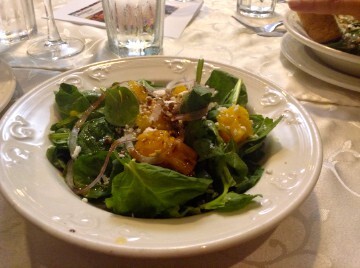 The main course was "Chocolate and coffee crusted New York steak with milk chocolate, cognac peppercorn cream sauce." The meat was tender enough to cut with a fork, and the chocolate sauce really enhanced the richness of the meat.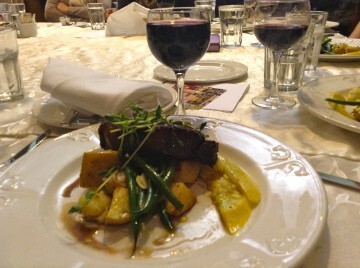 And the dessert was a "Triple Chocolate Crème Brûlée" served with a pecan brittle. What an absolutely decadent way to end a perfect meal!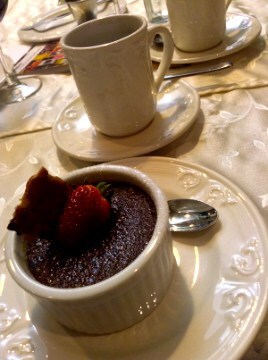 I look forward to the next chocolate dinner in the Community Classroom, which is scheduled for February, 7, 2015. Just one week before Valentine's Day–you know we'll have a sweet time.
You can register online at the McNally Robinson site. Call Barb King at McNally Robinson at 204-475-0483, or email classroom@grant.mcnallyrobinson.ca if you have any questions. But please don't wait! The chocolate dinners always sell out well in advance of the event date. Hope to see you then, or at another one of the chocolate events I've got coming up. Stay tuned (subscribe) to this site for updates.