Barry Callebaut Chocolate Academy helps chocolatiers learn and grow
It is impossible to delve into the world of fine chocolate in Montreal without understanding the importance of Barry Callebaut. At each Barry Callebaut Chocolate Academy, chocolate artistry is taught alongside the importance of sustainability in the world of chocolate and cacao.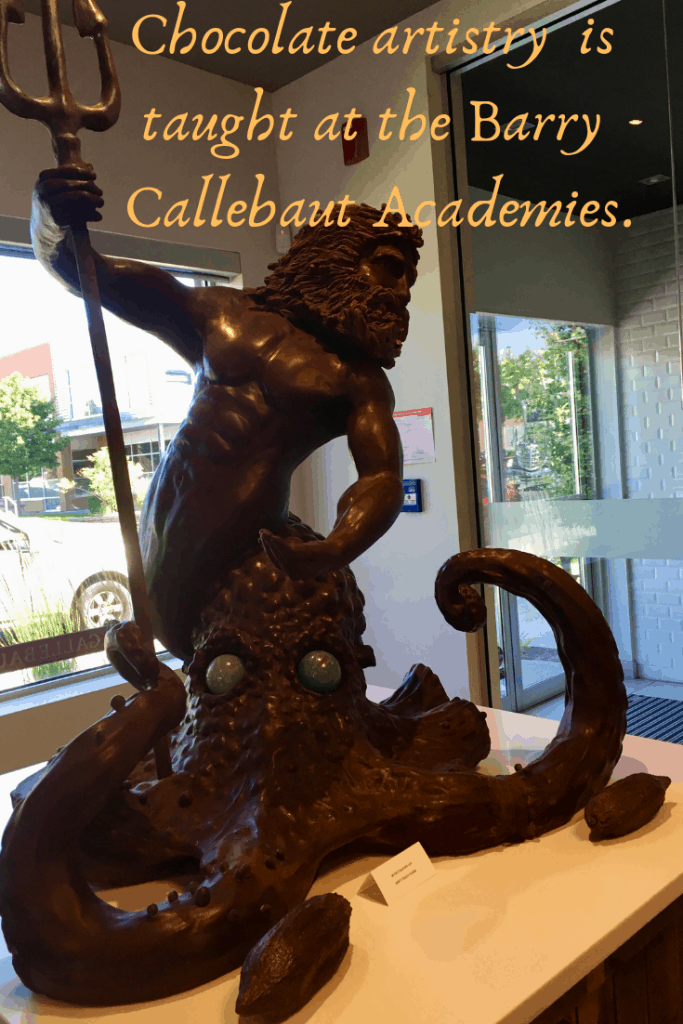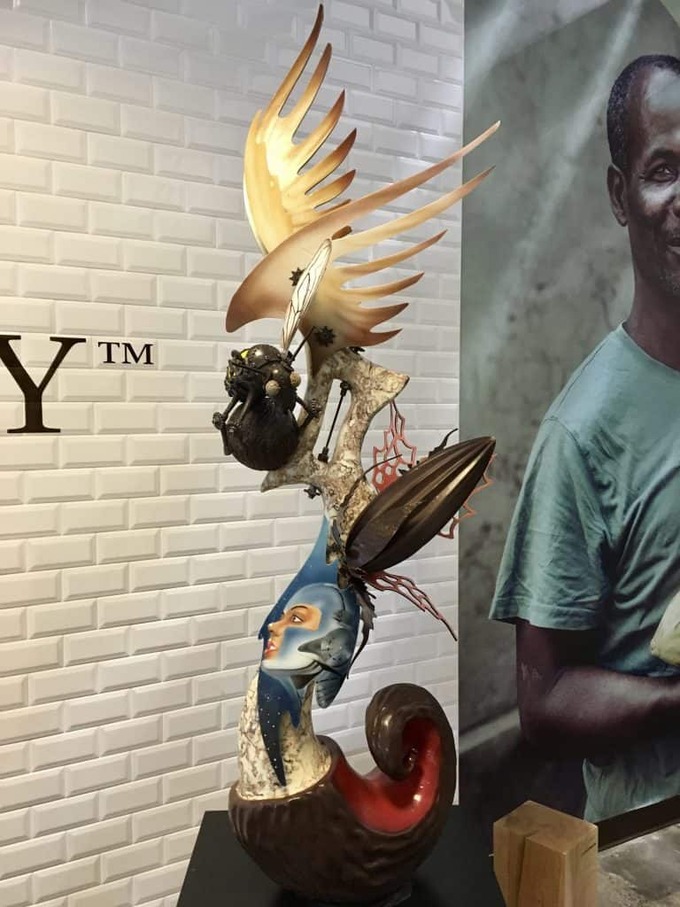 The Barry Callebaut Group (BCG) was founded in 1996 with the merger of the Belgian chocolate company Callebaut–which was founded in 1911–and the French chocolate and cocoa company Cacao Barry, founded in 1842. This merger created what is now the Zurich-based Barry Callebaut Group–the world's leading manufacturer of high-quality chocolate and cocoa products.
Note that The Barry Callebaut Group is not to be confused with Chocolaterie Bernard Callebaut, which was founded by Bernard Callebaut, a member of the Callebaut family of Belgium who immigrated to Canada in 1982 to start his own chocolate company. Bernard Callebaut, the man, is no longer affiliated with Chocolaterie Bernard Callebaut, the company that bears his name and has 28 locations in Canada and the US. In 2011, Bernard Callebaut started up a new independent company called Papa Chocolat Inc. based in Calgary, Alberta, Canada. That company declared bankruptcy in 2015 and Bernard Callebaut is now apparently involved with a company called Master Chocolat. (It is a long and complicated story, but I just wanted to be sure and clarify the basics for the benefit of those like me who were confused by the various Callebaut entities.)
The Barry Callebaut Group focuses jointly on innovation, education, and sustainability in the world of chocolate and cacao
In this post, we are focused on the Barry Callebaut Group, with 53 factories worldwide that process 1.8 million tonnes of chocolate couverture for chocolatiers, pastry chefs, hotels, restaurants, and catering companies around the world. So without knowing it, you have almost certainly eaten a chocolate bar, creation, or dessert made from the BCG's extensive product line that includes the Cacao Barry, Callebaut, Mona Lisa, and Van Leer brands.
But the BCG is not just about producing good quality chocolate. The conglomerate has invested millions of dollars to educate chocolate professionals who use their products, and has taught more than 115,000 cocoa farmers around the world how to grow and process their cocoa beans in order to achieve the finest quality possible. By increasing the quality, the farmers are able to charge more for their beans, and ultimately improve the standard of living for their families. These are the components necessary in creating sustainable chocolate. The Barry Callebaut Group is committed to making sustainable chocolate the global norm by 2025 and has confirmed that the BCG product line is currently at about 35% sustainable, with that percentage increasing each year.
In September, 2017, the BCG introduced a fourth type of cocoa–Ruby Chocolate–a pink-toned chocolate created through a special processing of Ruby cocoa beans. I have yet to try it, but there has been a considerable amount of media announcing it.
Montreal is home to Canada's only Callebaut Chocolate Academy
Montreal is the only city in Canada that is home to one of 20 international locations of the Barry Callebaut Academie du Chocolat. Chicago is home to the only Barry Callebaut Chocolate Academy Center in the US.
A Barry Callebaut production facility is located in St. Hyacinthe, Quebec, 60 kilometres east of Montreal. With about 500 people on staff just at this location, it is considered one of the largest chocolate factories in the world. There is also a Barry Callebaut production facility in Chatham, Ontario, Canada, and two in the US–one in American Canyon, California, and one in Chicago, Illinois, along with a new warehouse in Bethlehem, Pennsylvania, to handle distribution to the American East Coast.
What impresses me most about the Barry Callebaut Group is that they have found a way to bring chocolatiers one step closer to the bean-to-bar experience. Produced under the Cacao Barry brand, BCG's new custom initiative for chocolate professionals called Or Noir (meaning Black Gold) enables chocolatiers to work with the company's chocolate lab in Paris to blend an absolutely unique blend of origins to create a signature chocolate that the chocolatier will use to create his/her own (almost) bean-to-bar chocolate bar. I talked about this in the post about Adorable Chocolat of Shediac, New Brunswick, who launched their signature Scorpion Bar in February, 2017, with the help of the Cacao Barry team of taste experts.
So when you hear the word 'Callebaut' associated in the world of chocolate, listen carefully, as it can mean a host of different things to different people. But what it does mean without a doubt, is great tasting chocolate with an increasing consciousness towards innovation and sustainability.
SaveSave
SaveSave
SaveSave
SaveSave
SaveSave
SaveSave
SaveSave
SaveSave
SaveSaveSaveSave
SaveSave
SaveSave
SaveSaveSaveSave
SaveSave
SaveSave
SaveSave
SaveSave
SaveSave
SaveSave
SaveSave
SaveSave
SaveSave
SaveSave
SaveSave
SaveSave
SaveSave
SaveSave
SaveSaveSaveSave
SaveSave
SaveSave