celebrating Chocolate Mint Day with Mordens' Chocolate
I grew up in Winnipeg, Manitoba, Canada, and like pretty much everyone in Manitoba, ate my share of Mordens' Russian Mints whenever it was time for special chocolate. Mordens' of Winnipeg are the creators of the Russian Mints–a special treat that combines the flavours of chocolate and mint in a creamy meltaway milk chocolate. What a great way to celebrate Chocolate Mint Day every February 19th!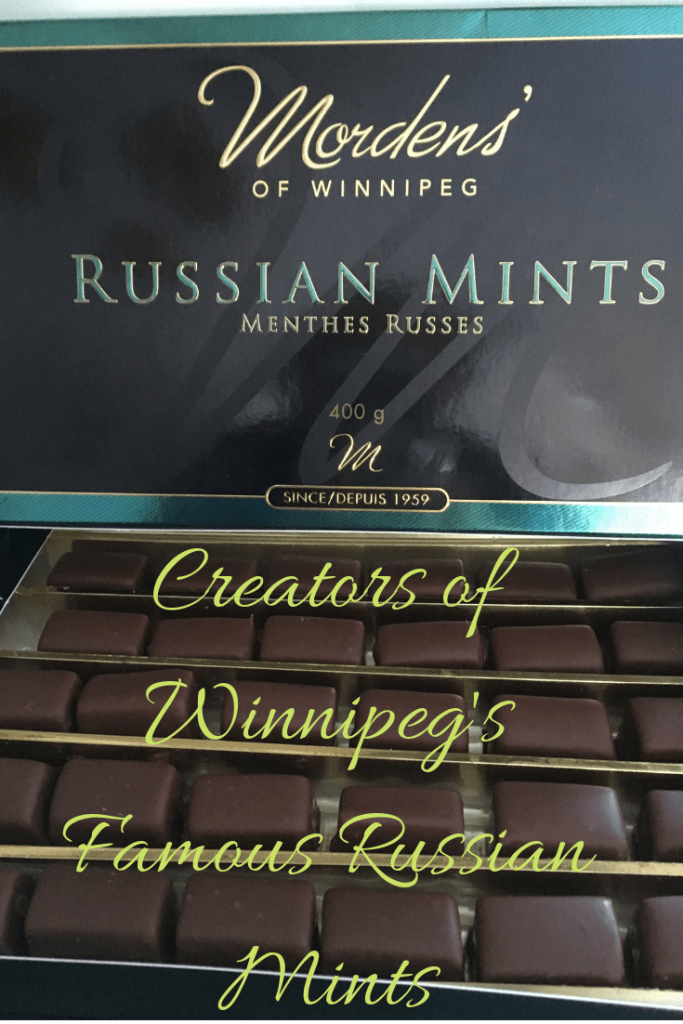 These milk chocolate rectangles are enhanced with mint oil for that perfect chocolate/mint experience. I would love to see them made just a bit smaller, as at their current size, they are a tad too big to put in my mouth at once, and as you want to let it melt slowly in your mouth, what do you do with the other half? (My husband happily took the other half of my Russian Mint off my hands so that I didn't have to worry about that.)
Mordens' of Winnipeg was opened in 1959 by Fred's father Blake Morden, the same year that present-day CEO Fred Morden (Junior) was born. Fred is named after his grandfather, Fred Morden (Senior), and spent many years working alongside his father and grandfather in the family business. "When my Dad started this business, peanut brittle was our major product," says Fred Jr.
"I was the kid who bent the hard candy to make candy canes," said Fred, reflecting back on his early years of helping out in the family business after school and on weekends.
mordens chocolate celebrates 60+ years of serving winnipeg
Today, the company has 25 staff, and is making a wide range of chocolates, confections, and roasted nuts that are available at Sobey's stores throughout Manitoba and other select locations including the Winnipeg International Airport.
But despite the fact that Mordens' products are available at a large number of retailers around the province, the bulk of the company's sales are made from their factory location at 674 Sargent Avenue in the West End of Winnipeg. "Seventy-five percent of our total sales are made right here at our Sargent Avenue location," says Fred. "And of that, the Russian Mints are our biggest seller, representing about 60 percent of the company's total sales." Peanut brittle and toasted coconut marshmallows are other long-time favourites of Mordens' customers.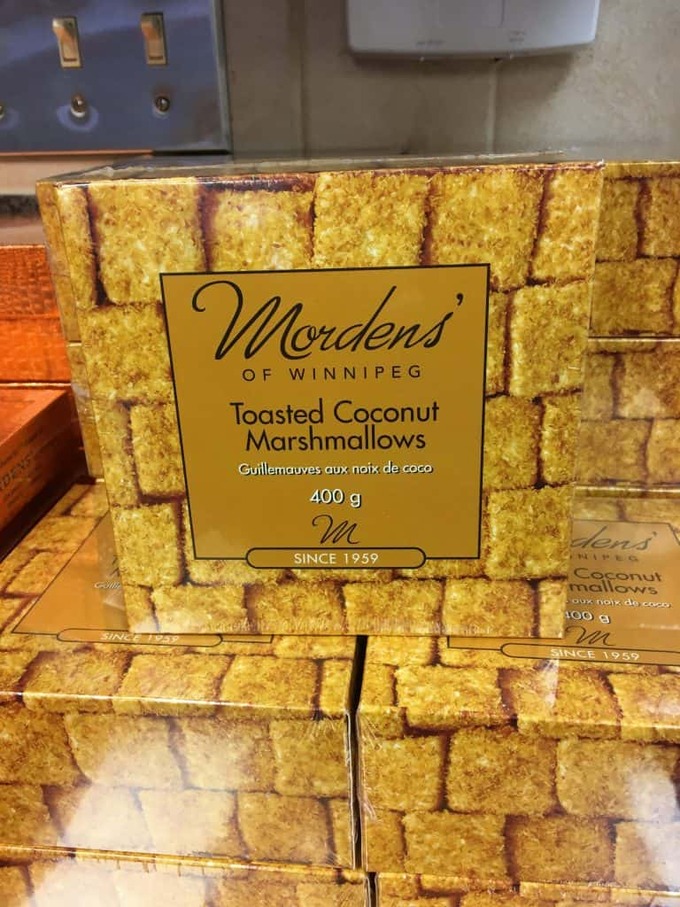 But that doesn't stop Mordens' from coming up with new creations to entice their customers. I fell in love with the "Bear Claws," a disc of soft caramel topped with a thin layer of hardened vanilla ganache, and adorned with salted roasted cashews to signify the bear's claws. They are delicious and a salute to Manitoba's polar bear population up in Churchill. Mordens' also offers an ever-changing lineup of seasonal products throughout the year.
I think many Manitobans are like me, and have driven by the Sargent Avenue location of Mordens' Chocolate in Winnipeg many times, but have never taken the time to stop in. But now that I've been, and have taken the time to taste my way through the offerings, I enjoyed the trip down memory lane and the experience of once again feeling like a kid in a candy store! I encourage you to do the same, the next time you find yourself in the West End of Winnipeg, or if you're looking for a truly Winnipeg-flavoured gift to bring home on your chocolate travels. Mordens' also has a shiny new website for you to explore and order from. Call (204) 783-4551 for other options. 😊 #ShopLocalMB