exploring chocolate in Vancouver
Vancouver, British Columbia, Canada, is one sweet city. Gorgeous views and vistas at every turn. But how does it measure up on the chocolate scale? As someone who's been scouring the world in search of the best chocolate since 2009, I felt compelled to thoroughly explore the chocolate scene in Vancouver and am pleased to report … it's excellent!
Probably the best known chocolate company in Vancouver and through British Columbia is Purdys Chocolatier. The company was founded in Vancouver in 1907 and is still going strong, now with 84 locations across Canada the last time I checked.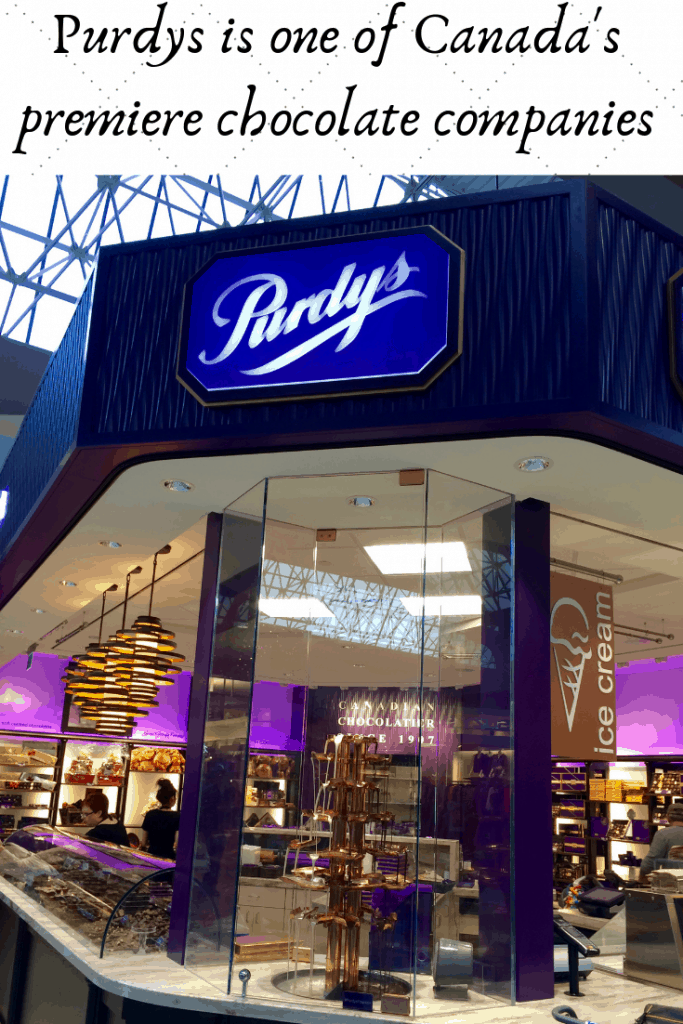 more great vancouver chocolate
Vancouver is also home to worldclass chocolatier, Thomas Haas, rated by some as Canada's very best. I would definitely put this amazing chocolatier in the top tier in Canada.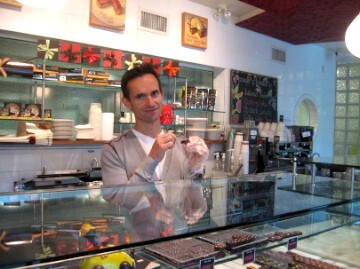 Originally hailing from Germany, Thomas Haas has European training and experience to his credit, and combines his youth and creativity with traditional old-world flair to bring you an excellent assortment of European-style pastries as well as a scrumptious selection of chocolate bars, treats and truffles.
The bars have extremely creative packaging, taste fantastic and make an excellent gift grouped in six-packs for $33C. That's just $5.50 a bar for quality that you'd pay $10/bar for at many of the finer chocolate houses around the world.
Now with two locations (the original at 128-998 Harbourside Drive in North Vancouver and a second location at 2539 West Broadway in Kitsilano) Thomas Haas Chocolate has a devout following that will beat you to the punch and snap up the delicious double-baked chocolate croissants if you're not quick on the draw. I was stunned at the line-ups on a Saturday in May when I visited the North Van location – particularly as it's in an industrial area where the rest of the surrounding buildings are not open on weekends.
Do call ahead or check the website when you're visiting to be sure you're not disappointed as Haas respects "family hours" and is not open evenings, Sundays, or Mondays in order to give his hardworking staff well-deserved time off with their families.
there are many great options for chocolate in vancouver
While you're on the North Shore, take time to drop into two other noteworthy chocolate shops. You'll find Cinnamon's Chocolates at 119 East 2nd Street in North Van and Olde World Confections in the waterfront Lonsdale Quay Market, most convenient if you're taking the seabus over to the North Shore.
Cinnamon's has a wide array of truffles and is best known for their Martini Collection, a decadent selection of truffles spiked with flavored liquors. Olde World Confections in the Lonsdale Quay Market uses Belgian chocolate to make a variety of chocolate goodies including dark chocolate caramel pecan turtles and a lovely ginger dark chocolate bark. This post gives you a couple more chocolate options in North Vancouver.
You'll find a couple noteworthy chocolate diversions in downtown Vancouver. The Rocky Mountain Chocolate Factory at 1017 Robson Street will sell you chocolate golf balls and a huge selection of chocolate-covered apples. The Sutton Place Hotel at 845 Burrard offers a Chocoholic Buffet in its restaurant every Thursday, Friday, and Saturday evening. Reservations are recommended. Be sure to arrive hungry!
For anyone looking for excellence in both creativity and quality, both Gem Chocolates at 2029 West 41st Avenue and Chocolate Arts at 1620-West 3rd Avenue are truly amazing for handmade chocolate truffles and ganaches. Gem Chocolates is the creation of chocolatier Glenn Knowles, who created a top-notch chocolate map and unique packaging for his delicious ganaches. Chocolate Arts is the creation of Maître Chocolatier Greg Hook — definitely one of Canada's best chocolatiers — whose talent paired with superb quality, creativity, and innovative flavours offer you a selection of fine hand-crafted chocolate not to be missed when in Vancouver.
And if you're out exploring the farmers' markets in and around Vancouver, be sure to be on the lookout for Paul Dincer of Levni Chocolate. We encountered Dincer at the Burnaby Market last year and loved sampling his chocolates that are visually enticing and delicious on the palate. Based on all the delicious findings I had during my week of chocolate discovery in Vancouver, I'd have to say that this city is a must for any serious chocolate traveller, and is a serious contender for being one of Canada's Top Chocolate Destinations.
Have you tried some of these chocolates? Yes, there are even more chocolate companies in greater Vancouver that I could have included in this post. There are many noteworthy creators on the chocolate scene in Vancouver and I'm continually adding them to my research. If you have a favourite that I haven't included, please let me know!