exploring Merida, Mexico
Until recently, I'd heard very little about Mérida, Mexico.
exploring merida mexico
Mérida is the capital of the Yucatan state of Mexico, and is the largest city on the Yucatan Peninsula, a region most famous for its beach resort communities of Cancun and what is now called the Mayan Riviera. But Mérida is roughly 35 kilometres (22 miles) inland from the Gulf of Mexico. You don't come here for the beaches. You come for the culture.
Indeed, Mérida is very proud of its Mayan heritage, and our time in the capital was spent learning about the history of the city, and its Mayan culture which can still be found in the restaurants, galleries, and on the streets of Mérida. Mexico's national museums are located in Mexico City, but you will find approximately 20 museums in Mérida including the Gran Museo del Mundo Maya devoted exclusively to Mayan culture. We attended the free outdoor demonstration of the ancient Mayan ballgame in Plaza Grande, the main square of Merida. Below, the players are taking a ceremonial drink before the game begins.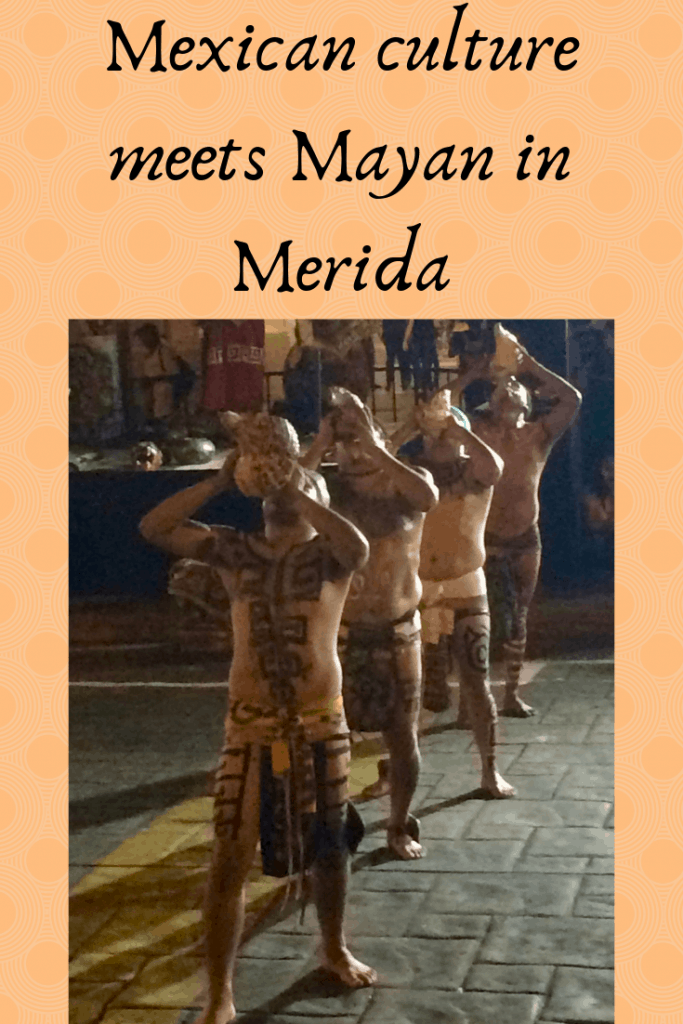 We had the pleasure of staying at the Wyndham Mérida during our stay. I wish we'd had more time to enjoy the facilities that included a welcoming pool tucked away in the tranquil inner courtyard. All of the staff at the hotel were great, but I especially loved the smiles and helpful tips we received from the bellmen pictured here.
I was pleased to see Westjet is now flying to Mérida and wrote about a few reasons to visit the city for their magazine here. I hope I'll have the opportunity to soon return and continue exploring this vibrant and colourful city as I left many stones unturned. Stay tuned for more on this amazing city where Mexican meets Mayan.