why I love Grenada
I finally made it to Grenada as a guest of Pure Grenada to join the celebrations of the 2016 Grenada Chocolate Festival. It was fantastic, and the island blew me away with its beauty, quality of service, and friendly people.
I somehow knew I'd love Grenada, as they have been working hard to build their chocolate culture. But I was totally blown away by the spirit of this Caribbean island nation. Here are the six reasons why I love Grenada: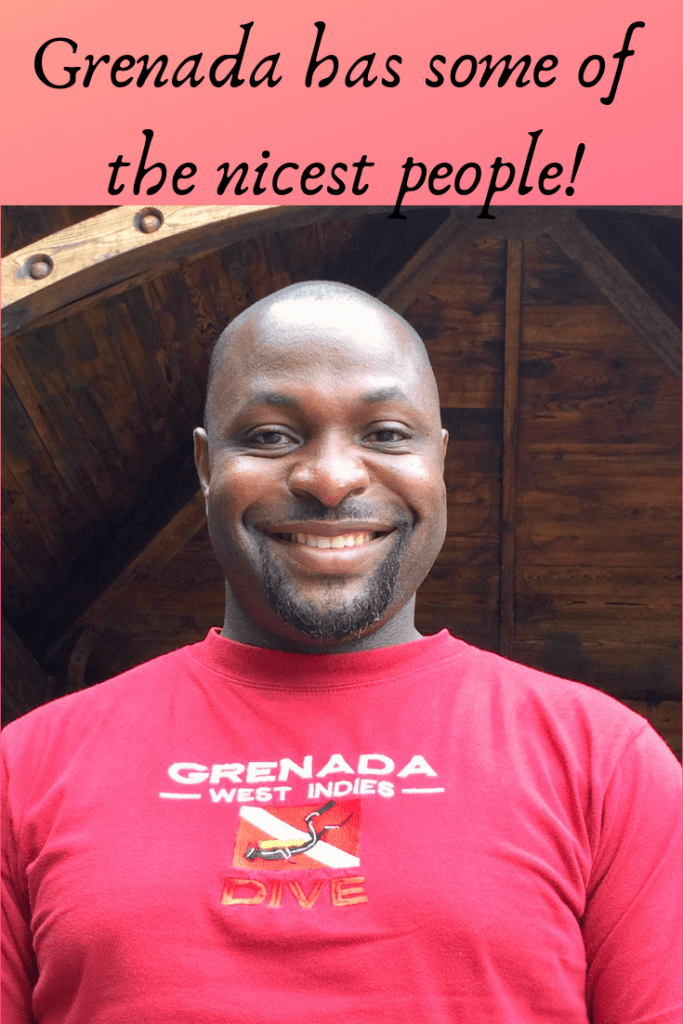 why I love grenada
The friendly and helpful people. Everywhere you look, you are the recipient of the warmest smiles on the planet. Grenadian people are proud. They are innovative, artistic, and creative. But above all, they are friendly and helpful, making Grenada a fabulous place to visit if you enjoy interacting with the locals and learning about their lives and culture. Pictured above is Roger Augustine, my host and guide for the week as a Destination Experience Officer with Pure Grenada.
The fabulous climate. The average temperature in Grenada is 28 degrees Celsius (82 degrees Fahrenheit) which translates to perfection in my books! There always seems to be a lovely ocean breeze that keeps you fresh, and nearly every day, there will be a brief shower to nourish the abundant plant life and keep the greens alive. We were fortunate to be there at the end of the dry season, so we experienced no heavy rains. The wet season is from June through December.
The gorgeous scenery. There is no flat barren land in Grenada–that I saw anyway, and we toured virtually all of the island. The lush vegetation can be found everywhere, and the countryside is mountainous, with hairpin curves that make driving somewhat challenging. But the stunning scenery is worth the extra effort it takes to navigate the narrow winding roads.
The great cuisine. As I was part of a group with a focus on the culinary scene, we had the opportunity to eat at a variety of top-notch restaurants including a couple that specifically celebrated the local flavours favourited by the Grenadian people, others with extraordinary cacao cuisine, as well as a restaurant specializing in French cuisine and one specializing in authentic Italian cuisine. In the week I was in Grenada, I never had a meal that I didn't thoroughly enjoy.
The fantastic chocolate and cacao. Grenada was #16 in the growing number of countries that I have visited to experience the world of chocolate and cacao. I'd tasted Grenadian chocolate prior to my visit and was impressed, but visiting three very distinct local chocolate companies while on the island as well as a couple of cocoa farms really brought it all together for me. This year's Grenada Chocolate Fest is being held May 31-June 8, 2019. It's a super fantastic event for chocolate lovers.
The water. The drinking water was terrific, but it's the ocean waters that surround Grenada that are noteworthy in many ways. I didn't have the opportunity to dive or snorkel as I was nursing an acute knee condition, but we did take a sunset cruise that didn't disappoint. Others I know have taken dives in the underwater sculpture garden, and I'm happy to link to the post by my travel writing friend and dive specialist Debbra Dunning Brouillette who has written a terrific blog post on her underwater adventures in Grenada.
Have you been to Grenada? What did you like most about it? Please share your thoughts in the comment thread below.
And please subscribe to the site, so that you can stay tuned for my next post on this beautiful island nation. It's definitely one of my favourite chocolate travel destinations.
SaveSave