more great mexican chocolate
Traditional chocolate in Mexico has always been coarse and less sweet than chocolate from other parts of the world. But that is changing. As I explained in this post featuring Que Bo! Chocolate from Mexico City, Mexican chocolate has gone through an evolutionary process in which a new level of sophistication has emerged. That is certainly true of the two companies I profile in today's post.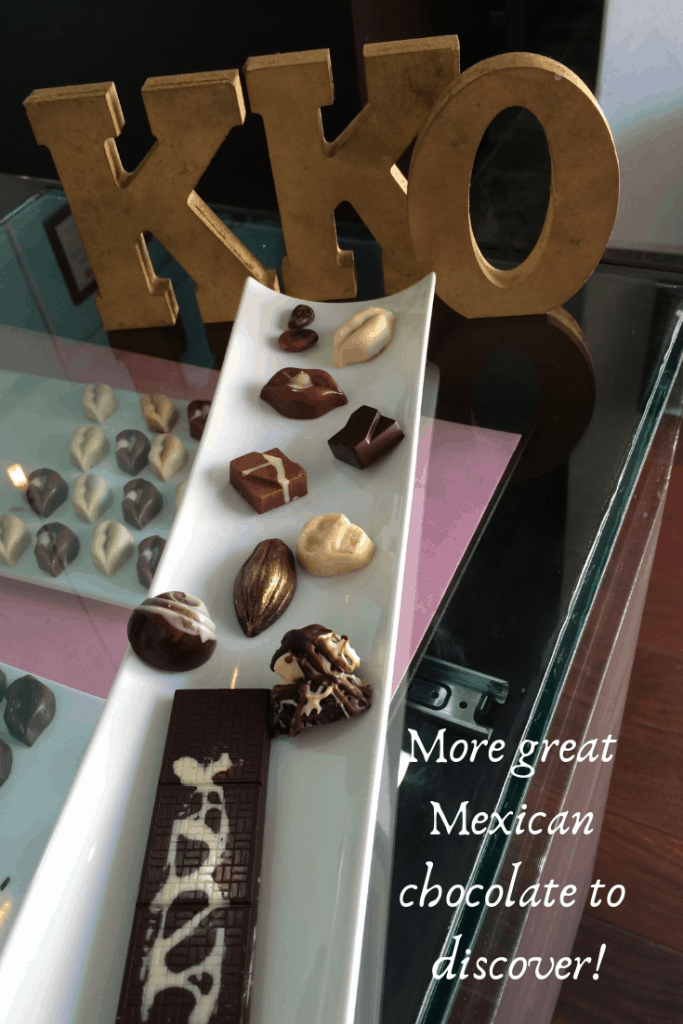 KKO Chocolateria is a fine example of contemporary mexican chocolate
KKO Chocolateria is situated in the heart of Tlaquepaque, an artisan village located just minutes from Guadalajara–Mexico's second largest city. KKO is a cute little chocolate boutique run by Angelica Aguayo and her nephew Mauricio Varela, who is now the chief chocolatier. Both Angelica and Mauricio are graduates of the Que Bo! Chocolateria Mexicana Evolutiva school of chocolate and they use Que Bo! couverture to make their scrumptious chocolates.
I had the pleasure of meeting Angelica, Mauricio, and Angelica's charming husband Alejandro Aviles in KKO's new shop at #12 Matamoros in the heart of Tlaquepaque (their new location as of September, 2015.) The space is small, but the creativity is endless. What impressed me most about KKO is their philosophy of combining tradition with the evolution of chocolate. "We've tried to rescue some of the old traditions to do with our Mexican roots by serving traditional Mexican cacao-based drinks hot, cold, or frappéd," says Mauricio. "They're really good for the blood and your immunity system. "
"You eat chocolate with your senses," says Angelica of KKO, who says it's no surprise that the same chocolate can taste different to us on different days depending on the other variables happening at that moment. My favourite chocolate at KKO was the "Cluster" (shown to the top right of the bar in the photo above) which contains contains white chocolate, 45% milk chocolate, 95% dark chocolate, black fig jelly, and nuts.
Like Fernel of AMO Cacao, Mauricio stresses the health benefits of cacao and that they are attempting to change the way Mexicans think about chocolate. "We explain to people that we don't sell chocolate candy. We sell pure cacao products that are actually good for them. Cacao is good for the mind, soul, and the heart."
Another important thing that I learned from Mauricio is that as with writing or any other creative process, chocolatiers can't force the creative juices to flow. "You have to be happy when you're making chocolate," says Mauricio. "The chocolate will pick up on your negative feelings and the batch will fail."
I really enjoyed my visit at KKO. But while in the area of Guadalajara, I also had to get over and visit Manuel Flores at Caramell Boutique located in the Americana neighbourhood of Guadalajara. Manuel is a partner with world-renown Chef David Bonet in this very high-tech chocolate shop. I watched Manuel and his assistant create exquisite cognac chocolate truffles and was surprised at the tools that were used in his chocolate kitchen. In the same city, but an absolute world away from the primitive hands-on cacao kitchen of AMO Cacao. Both are great Mexican chocolate in their own unique way.
However, with respect to exclusively being Mexican, I must tell you that Caramell Boutique uses Valrhona couverture from France and Cacao Barry couverture (based in Belgium) in some of their creations, and a limited amount of locally sourced Mexican cacao beans as well. So you may not be precisely sure as to the exact origin of the chocolate you are eating at Caramell, though there is no doubt you will enjoy the sophisticated flavour and silky texture, as well as the artistry of their creations.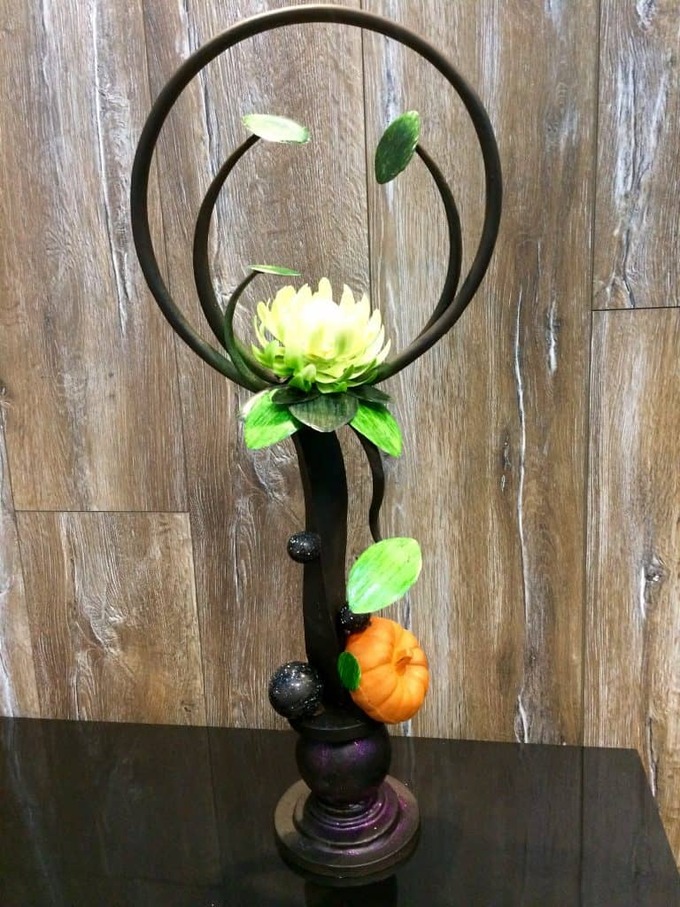 The team at Caramell Boutique makes uber creative chocolate sculptures and has won numerous awards.
I hope you've enjoyed this post about these talented chocolatiers of Tlaquepaque and Guadalajara. Chocolate in Mexico has indeed evolved onto the world stage. Stay tuned for more when we visit the Merida area of Mexico.