Exploring Tlaquepaque
The brighter the colours, the more I tend to love a place. Tlaquepaque, Mexico, won my heart the moment I arrived, with its vibrant hues and spirit, and its warm hospitality. I had a whirlwind tour of this artistic village last May while visiting Guadalajara, but longed to go back and spend time in all its enticing shops and galleries, and was fortunate to make a return trip in October.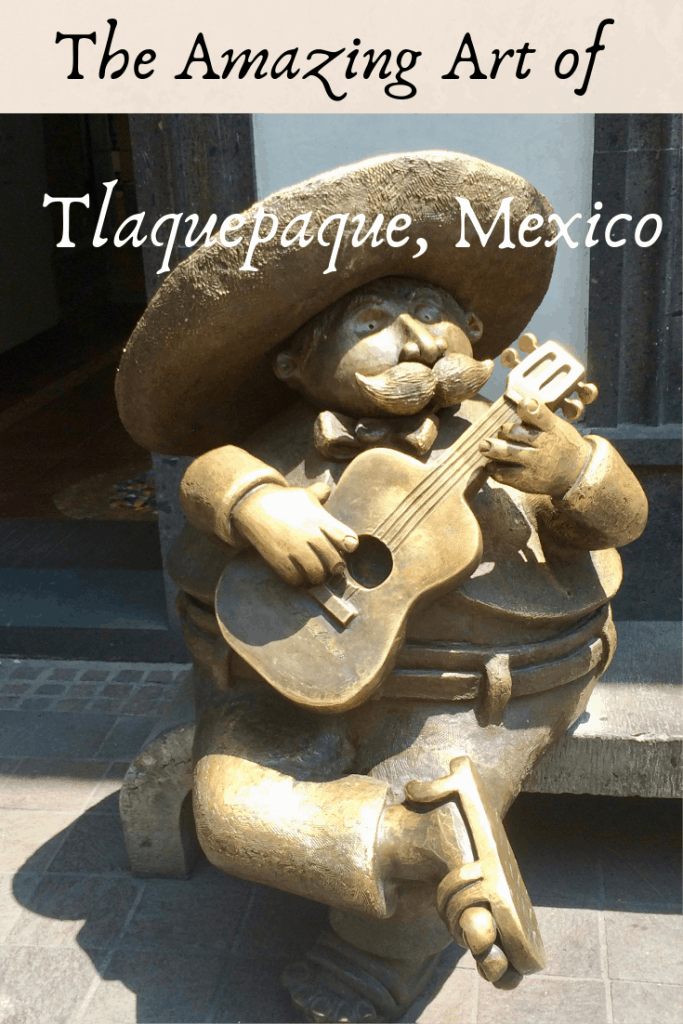 exploring tlaquepaque mexico
The name Tlaquepaque translates to mean "on top of clay hills." The colonial village that forms the heart of the artistic community was founded in the 19th century, and many of the original central buildings including its two historic churches still stand.
Formally known as San Pedro Tlaquepaque, the artisan village of Tlaquepaque–located in Jalisco, Mexico, initially attracted clay artisans and has evolved to include all sorts of artists including "artists of the kitchens." Yes, Tlaquepaque has become quite a culinary destination, and I was there to search out the chocolate. You'll find out more about that in in this post.
My home for a three-night visit to Tlaquepaque was La Villa del Ensueño, a boutique hotel filled with life and colour. Everywhere I turned, La Villa del Ensueño welcomed me with intoxicating colour to feed my spirit. As a student of feng shui, I immediately picked up on all the things La Villa del Ensueño was doing right in order to create a warm and welcoming ambiance that truly spoke to my soul.
The 20-room villa was constructed 125 years ago for private use, and recently converted into a smoke free boutique hotel over an 18-month period, during which time the ownership team painstakingly searched for just the right fixtures and furnishings to reflect the artistic nature of the neighbourhood. Vicente Magnaña, one of the partners in the Villa, told me that the only items that were imported from outside of Mexico were the television sets for the rooms. "Being in Tlaquepaque is like being in a dream, and that inspired the name for the villa," he said. (The word ensueño means dream in Spanish.)
I was infatuated with the thought-provoking art that was on exhibit throughout the villa, and for sale in La Coleccion gallery. There were several intriguing sculptures on site by local artist Adam Donrido including the Thinker, Caged Man, Winged Ears, and Nude Woman. La Coleccion features works of local artisans in various mediums including pillows, woodworking, silver pieces, and paintings. I loved them all!
Many thanks to Vicente Magnaña and to Rocio Martinez Quintal of Concierge Online for coordinating my visit, which gave me the perfect vantage point for exploring Tlaquepaque.
And please subscribe if you want to be sure to catch the next post. It's going to be a good one!