exploring Shediac, New Brunswick
In my previous post, I shared my favourite thing about Shediac, New Brunswick: Adorable Chocolat. In celebration of National Lobster Day, I'm reposting this post about Shediac, where you will find the largest lobster in the world (to my knowledge!) as I do indeed love lobster.
But there is much more to this tiny community situated on the Northumberland Strait, the body of water that separates the Canadian province of New Brunswick from its fellow Maritime Province of Prince Edward Island to the east.
The bilingual province of New Brunswick is bordered by French-speaking Quebec on the north, the Bay of Fundy to the south, and the state of Maine to the west. If you have time to fully explore the province, you will find it to be filled with fantastic flavours, a welcoming culture, and plenty of stunning vistas to make you wish you had more time to linger.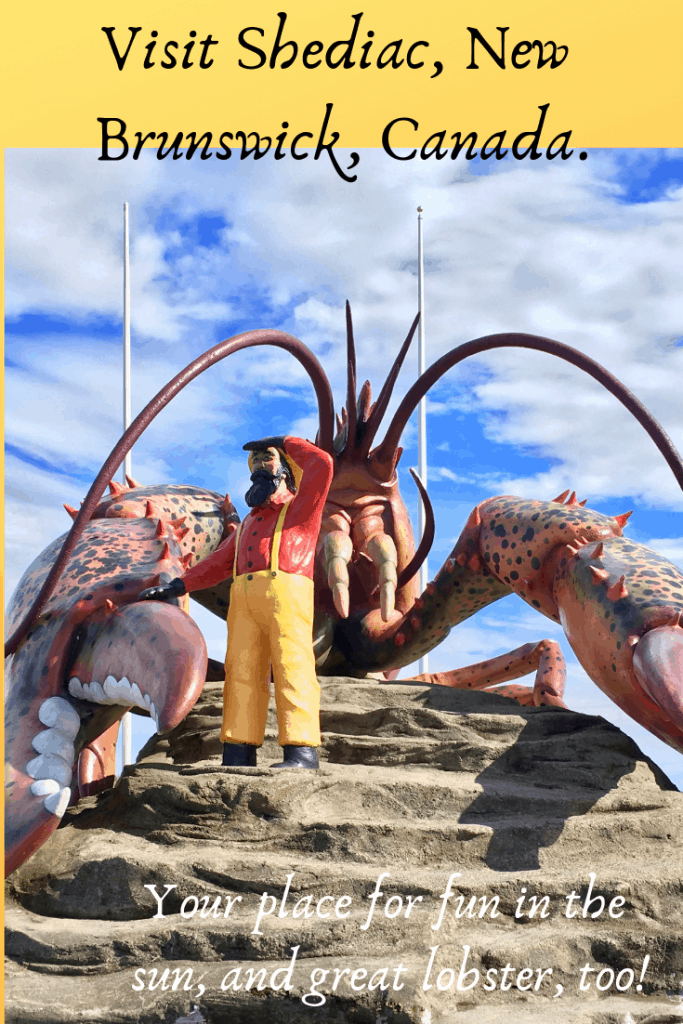 shediac new brunswick is a small community dedicated to the lobster fishery
Shediac is best known for its giant lobster statue located at the site of the Visitor Centre and its Lobster Festival. The festival is a favourite to locals and visitors, so be sure you have accommodations booked for the night if you plan to attend. The larger city of Moncton is located just a half-hour's drive west of Shediac, and offers a wider range of services for your visit–but not the lovely maritime scenery, as it is located inland.
I really enjoyed exploring Pointe-du-Chêne Wharf, where there are restaurants, a small lighthouse, and fishing boats to explore. It was slow and very peaceful when we visited mid-May, but I hear it's really hopping during the summer months of July and August.
Have you been to Shediac or explored New Brunswick? I hear there is a New Brunswick in New Jersey, but we're talking about the Canadian Maritimes in this post. 🙂
Please also check out my post about Fredericton, the New Brunswick capital located two and a half hours west of Shediac. It's a great region to explore!