Fairmont Vancouver Airport Hotel
My flight back to Winnipeg from Hawaii wasn't until many hours after landing in Vancouver, British Columbia, so I was thrilled at an offer from the Fairmont Vancouver Airport Hotel (a member of the ACCOR family of properties and services) to put me up for a quick sleep and fabulous chocolate-focused lunch in their ultra-chic Globe Restaurant. I've written a post about the various airport hotels that have made long-haul travels and layovers more palatable for me, and was really impressed with the Fairmont Vancouver Airport and grateful for this invitation as Fairmont Hotels are known throughout the world for their standard of excellence. This was formally acknowledged in 2020, when the Fairmont Vancouver Airport won 4th Best Airport Hotel in the World from SKYTRAX.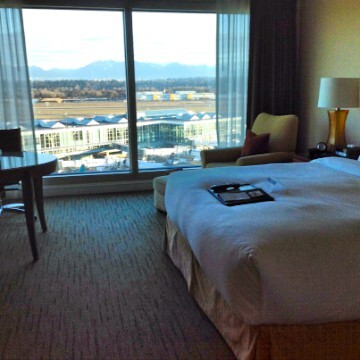 The real bonus here, was that in addition to being able to gain some much-needed shut-eye after a dreadful red-eye flight, enjoying some luxury travel with a gorgeous room offering a view of the mountains and aircraft (that didn't disturb me because of the fantastic soundproofing of the hotel), I was able to have lunch with one of my very dear friends who lives in Vancouver who was able to take the easy ride on the Canada One rapid transit from downtown Vancouver. I'm thrilled that Toronto has finally come up with a similarly direct form of comfortable and cost-effective public transportation from downtown to Pearson International Airport. Yay, Canada!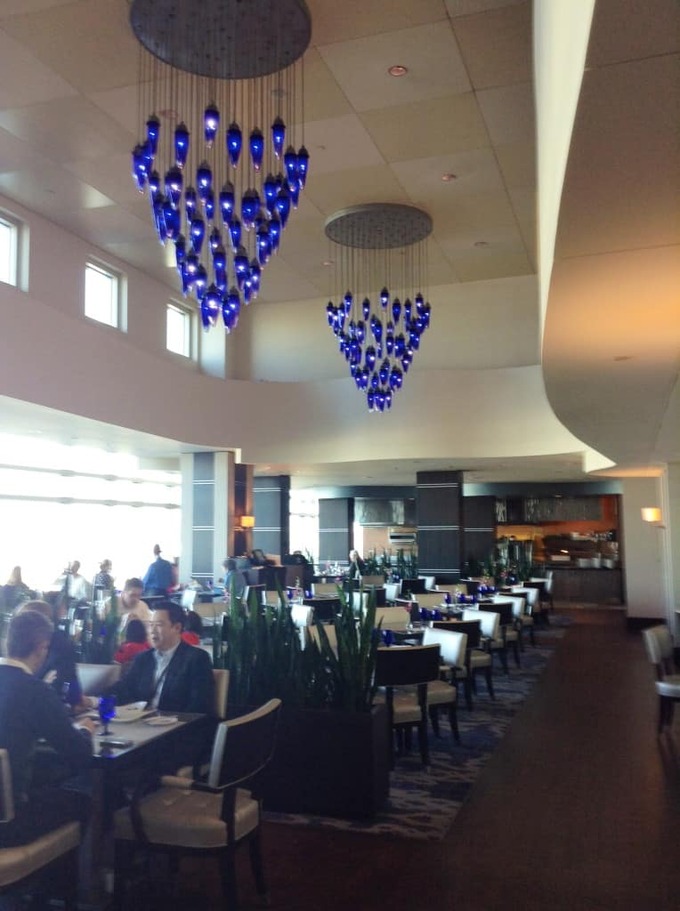 But back to the pleasures of my stay at the Fairmont Vancouver Airport. After a much-needed nap and shower, I made my down to the award-winning Globe Restaurant, and was greeted by the smiling host who led me to a table where we could watch the aircraft come and go. Within minutes, my friend Pat arrived and we enjoyed a lunch as delicious as our 41-year-long friendship. We began with a Whipped and Beaten Martini, that featured creme de cacao and was topped with chocolate shavings.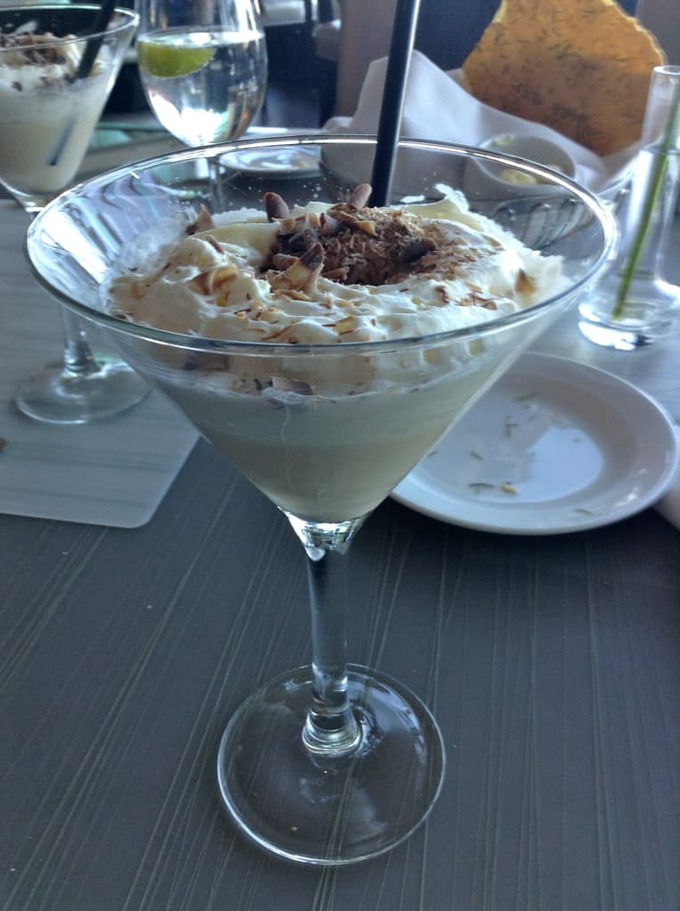 Our lunch of linguini carbonara was superb, and completed by a tray of chocolate pastries created by the pastry chef Lorna and the creative team at the Globe. Pat and I enjoyed meeting Pastry Chef Lorna and Sous Chef Mike who came out to explain each of the desserts that had been created for us.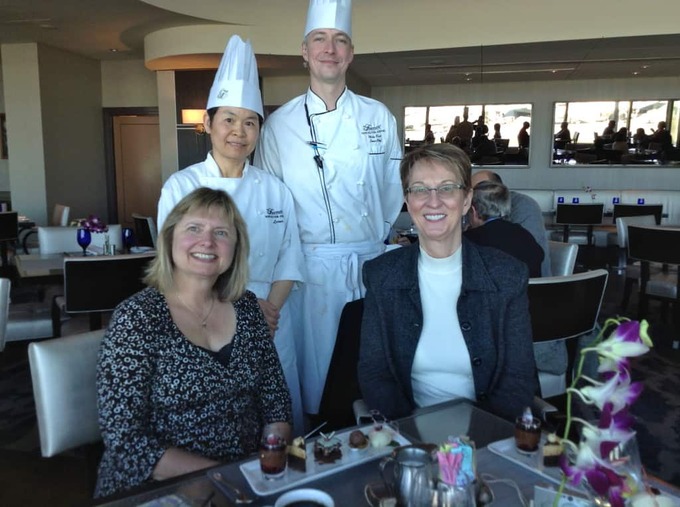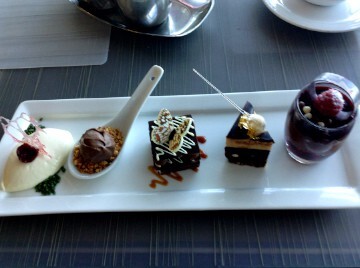 Of this tray of delectable chocolate offerings, I most enjoyed the White Chocolate with Foie Gras, Honey and Candied nuts, pictured on the left. I wish we could have had more time to linger and really enjoy those desserts, but I had a plane to catch!
The Globe offers a lovely Afternoon Tea with a selection of amazing desserts and you can bet that chocolate is always on the menu, so I'd recommend visiting this top-notch restaurant at any opportunity you may have.
If you find yourself having a layover with some time to spend at the Vancouver International Airport, I'd highly recommend a meal at the Globe, and if you have the time and opportunity to stay at the Fairmont Vancouver Airport Hotel, I have no doubt your stay will be as pleasant as mine. It was a wonderful way to end an equally wonderful trip.
Please share any stories you may have about a fantastic airport hotel, special things you have done on a brief layover, or any personal reflections of the Globe Restaurant or the multi-award winning Fairmont Vancouver Airport Hotel. Cheers!