five things you should know about Tequila
We celebrate National Margarita Day on February 22nd with a salute to the Margarita (one of my favourite cocktails), the alcohol that forms its foundation, and the place where it is made. Tequila is the primary ingredient in every Margarita, which can then be flavoured with any number of ingredients such as lime (the traditional and original flavour of the Margarita), peach, mango, banana chocolate, and more!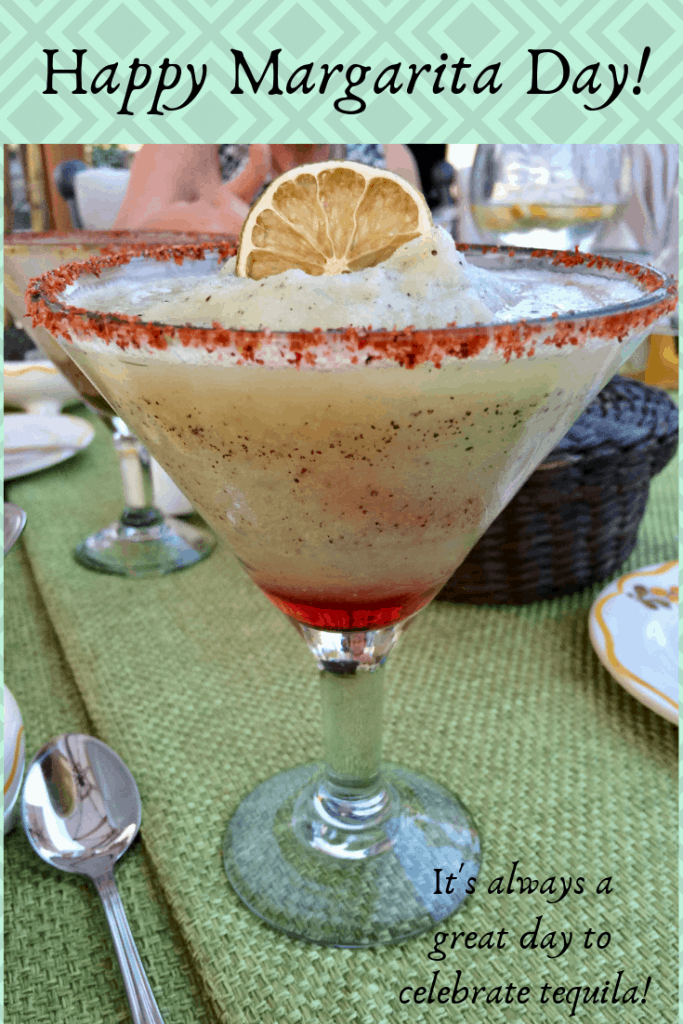 5 things you should know about Tequila in Mexico
Tequila is not just the name of an alcoholic beverage! Tequila is also the name of a pueblo (small city) of 25-30,000 inhabitants–depending on who you ask–located 56 kms/35 miles northwest of Guadalajara and 147 kms/92 miles northeast of Puerto Vallarta, Mexico. Tequila (the place) has been made famous by claiming creation of Tequila (the liquor) made from the agave plant and establishing a patent on the name of its namesake product just as the town of Champagne has done in France with respect to the bubbly wine that must be called Sparkling Wine or some other name if it is made anywhere other than in Champagne. Tequila is a historic colonial town with a UNESCO World Heritage site designation. A beautiful cathedral and plaza mark the centre of town, and a trendy new hotel overlooks the goings on, enabling you to discover this Pueblo Magico (magical town) in style.
more about Tequila in Mexico
2. All Tequilas are not created equal. Jose Cuervo is the largest Tequila company in Mexico, boasting a 30% market share of tequila shares. They make several kinds of Tequila to fit every budget: Clasico (the cheapest grade that is generally under two months old), Silver/Blancho (Tequila that is two months old), Tradicional/Especial (two-months to one-year-old Tequila that is generally used in the making of cocktails), and the Reserva (considered to be the best grade, is amber brown in colour, has been aged for three to seven years, and very smooth as it goes down and warms your throat.) Don't waste the Reserva in a cocktail. Drink it straight in a shooter glass.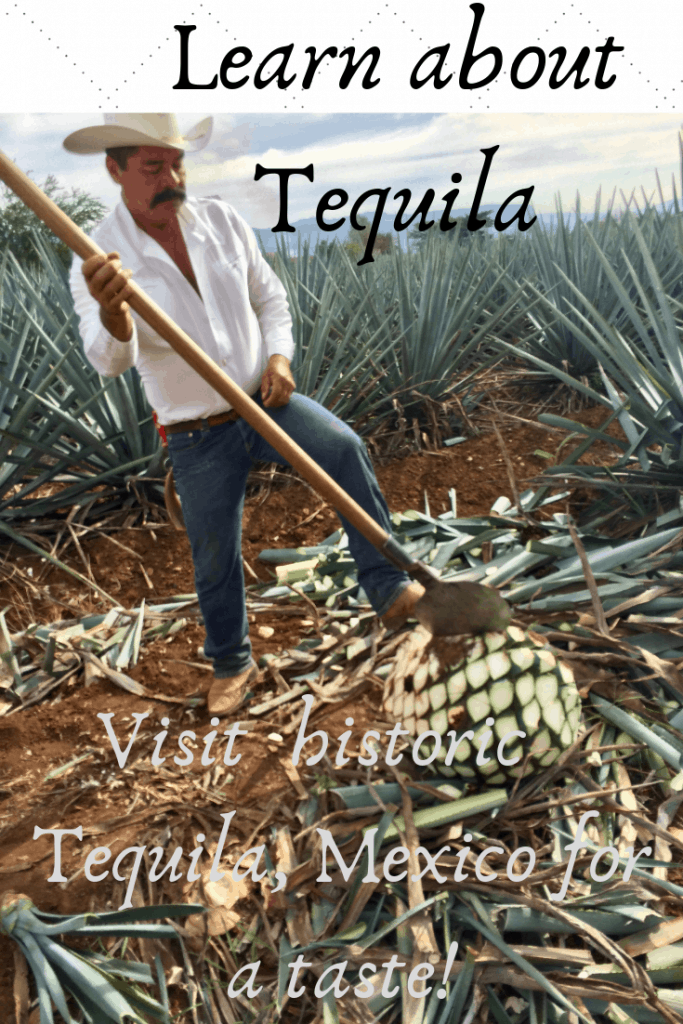 3. Tequila is made from the blue agave agave plant. The agave plant is a perennial succulent that can reach more than two metres (seven feet) in height. Tequila alcohol is only made from the blue agave plant, also known as the agave tequilana variety as it grows primarily in the Jalisco region of Mexico. It takes about six years for the agave plants to get to the size shown in the photo above, when they can then be harvested to make tequila. The pulp of each medium-sized agave pineapple (shown above) will make about seven litre-sized bottles of tequila.
4. Tequila in Mexico really is a way of life for the average person. Just as in Russia where a good percentage of Russians have a shot of vodka daily and in France or Italy where the daily choice might be red wine, most Mexicans have a daily shot of tequila, whether it comes in the form of a straight shot, a mixed drink, a cocktail like the world-renown Margarita, in cooking, or infused into chocolate.
5. But for most of us gringos/gringas, tequila can make us do pretty crazy things. Think of the songs, "You and Tequila Make Me Crazy" by Kenny Chesney, "Wasting Away in Margaritaville" by Jimmy Buffet, "Tequila Makes Her Clothes Fall Off" by Joe Nichols, "Jose Cuervo" by Shelly West, and "It's Another Tequila Sunrise" by the Eagles as just a few tunes of the great tunes that have immortalized tequila. There are actually 35 songs about tequila listed here.
Do you have any of your own special tequila moments that you'd care to share? We all know it's not polite to drink alone, so let's indulge together. Happy National Margarita Day!