Teuchitlan: a trip to authentic Mexico
I was thrilled to be able to immerse myself in Mexico's interior landscape and a more authentic Mexico on two enlightening itineraries in 2015. If you've been following my journey through the state of Jalisco, you'll recall we left Tequila heading for Guadalajara. Enroute, we stopped in Teuchitlán, Mexico, where we experienced a more authentic spirit of the country. We enjoyed true Mexican hospitality at two very different haciendas, and visited a 2000+-year-old archaeological site called Guachimontones, a UNESCO World Heritage Site and one of 950+ confirmed archaeological sites in the state.
What's unique about Guachimontones is that the pyramids are circular in structure. There was once a thriving city at this site, but it was abandoned about 1,500 years ago. Our guide was knowledgeable and passionate about Guachimontones, making me glad that we'd made the diversion to visit this historic and cultural site, just 58-kms. west (an hour's drive) from Guadalajara.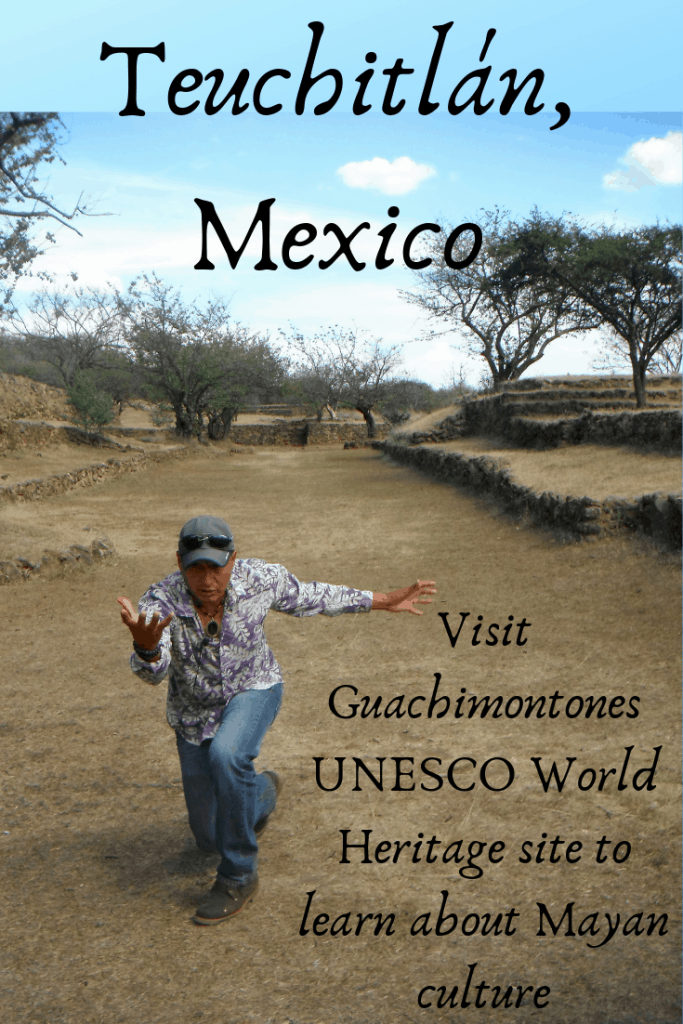 accommodation options in Teuchitlán, Mexico
After exploring the ruins, we had a super lunch and tour of the grounds and facilities at Hacienda El Carmen Hotel and Spa.
visit the annual Molé Festival at Hacienda Labor De Rivera
Haciendas of Mexico are former large private residences that have been converted into small boutique inns. Each has beautiful grounds and a distinctly different personality. I had the privilege to stay at the Hacienda Labor De Rivera, a boutique hotel and spa located near the village of Teuchitlán that is perfect for horse lovers. And lovers of authentic Mexican cuisine, as it is home to an annual Molé and Tequila Festival. In addition to a good helping of authentic Ibarra Mexican chocolate and fresh cocoa from Vera Cruz, the Hacienda's special molés include a number of delicious seasonings such as the spicy black Barossa chili peppers pictured below.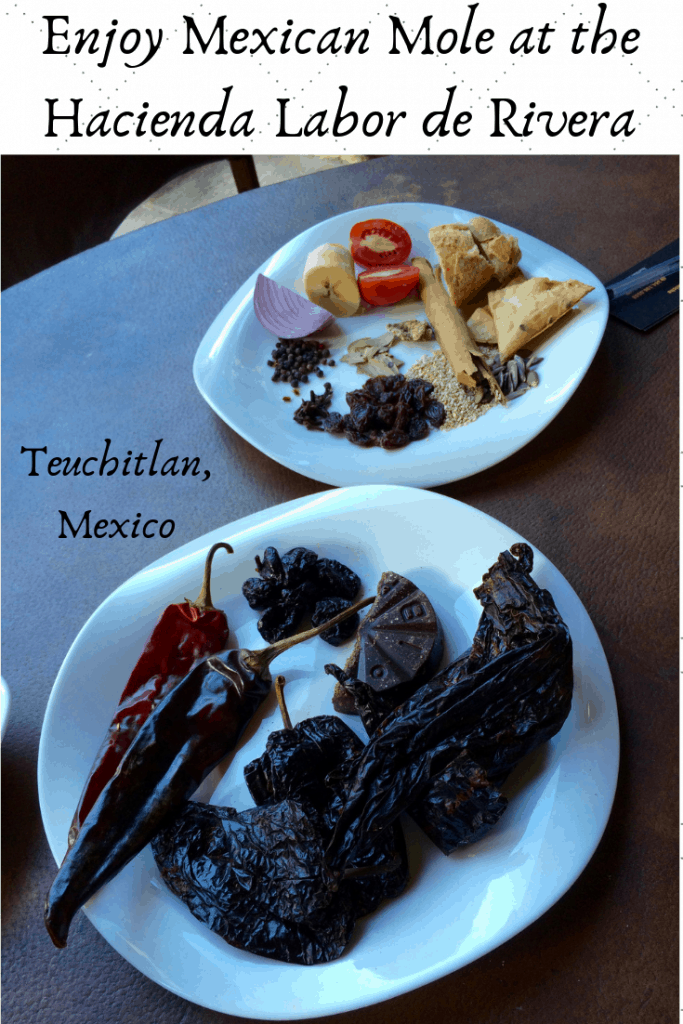 I had the pleasure of visiting three very distinct properties that are members of the Haciendas Y Casonas de Jalisco, a cooperative of hacienda/boutique property owners throughout the state of Jalisco. I'm quite certain you will be pleased with any of the member properties featured on this site if you do your homework and find the location best suited to your individual preferences. In this post, I feature La Villa del Ensueño, a member property in the artisan village of Tlaquepaque located just 20 minutes from Guadalajara, yet also a world away from the hustle and bustle of the big city.
SaveSave
SaveSave
SaveSave
SaveSave