a journey to the highland cacao of Hacienda de SPAGnVOLA
I introduced you to Hato Mayor province of the Dominican Republic in my previous post. Lovely, authentic, and historical as it is, that was not my reason for visiting the eastern part of Hispaniola Island.
exploring hacienda spagnvola
I had come for the cacao, and was thrilled to accept the invitation of Eric and Crisoire Reid of SPAGnVOLA Chocolatier, to join them in exploring Hacienda de SPAGnVOLA, the mountainous piece of land where their award-winning sustainable cacao is grown.
Crisoire is a native of the Dominican Republic, and grew up with her family in Hato Mayor province. Eric was born in Panama, and fell in love not only with his wife and her Dominican family, but also with the entrepreneurial opportunities that a rural lifestyle on this island paradise could offer his family.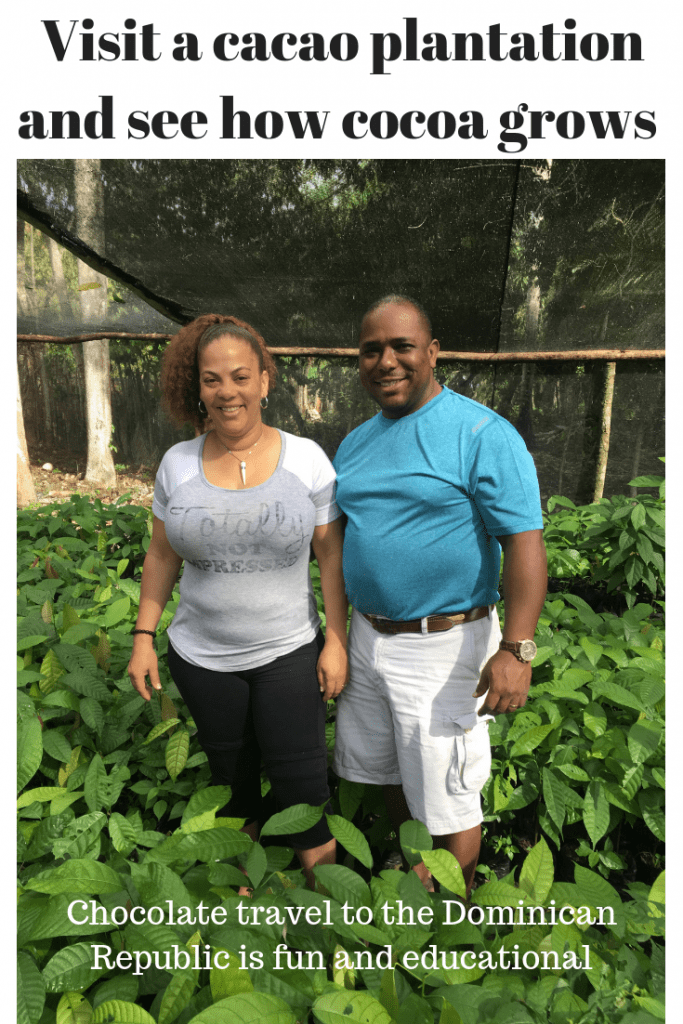 In addition to more than 18,000 cacao trees, Eric Reid and his team of family members and friends grow mangoes, passionfruit, and the highly coveted Caoba trees–the national tree of the Dominican Republic. Caoba trees are protected by the government and their wood sells for a premium price. "The revenue I get from this wood will pay for the education of my kids and grandkids," he said with a smile.
I was privileged to stay at the Reid residence on the outskirts of Hato Mayor Del Rey–which at present–is also acting as the DR headquarters for fermenting, drying, roasting and winnowing SPAGnVOLA's cocoa beans. Eventually, those tasks will be moved to the farm property, to simplify the process. "We began growing cacao in 2007," says Eric. "Picking the cacao at just the right moment is critical to flavour development. When we first started, we were picking the pods at a ratio of 60 percent perfectly ripened to 40 percent not perfectly ripened. We've now perfected the process to a result of 95 percent perfectly ripened to only five percent not perfectly ripened."
After the beans are fermented in the wooden boxes for roughly seven days, they are dried out on wooden beds. It's then time for roasting the beans in a small rotisserie oven for one hour at 350 degrees F (176 Celsius.)
After roasting, the beans are winnowed, by removing the shells with a hair dryer. And then shaking the cocoa nibs free from any other debris before they are packaged and shipped to the US, where SPAGnVOLA makes sustainable chocolate for their shops in Maryland and Washington DC.
For the attention to detail, pride in their work, the sustainability of their product, and great flavour and packaging of of their chocolate, I was happy to include SPAGnVOLA Chocolatier on the list I wrote for National Geographic Traveler featuring the 10 Best Chocolate Shops in the world. Do seek out this brand of chocolate in your travels. Your taste buds and your conscience will thank you for buying great chocolate that is sustainable in every aspect of its operation.
SaveSave
SaveSave
SaveSave
SaveSave