highlights of a visit to Oaxaca City, Mexico
I've been writing about the world of chocolate and cacao for more than 10 years now, and have repeatedly heard I've got to visit Oaxaca, in order to experience true Mexican chocolate. I finally made it there recently, and was really pleased to explore the highlights of this historic off-the-beaten path Mexican city of 300,000 residents in Oaxaca City proper, (also known as Oaxaca de Juarez) and a population of 650,000 for the surrounding metropolitan area.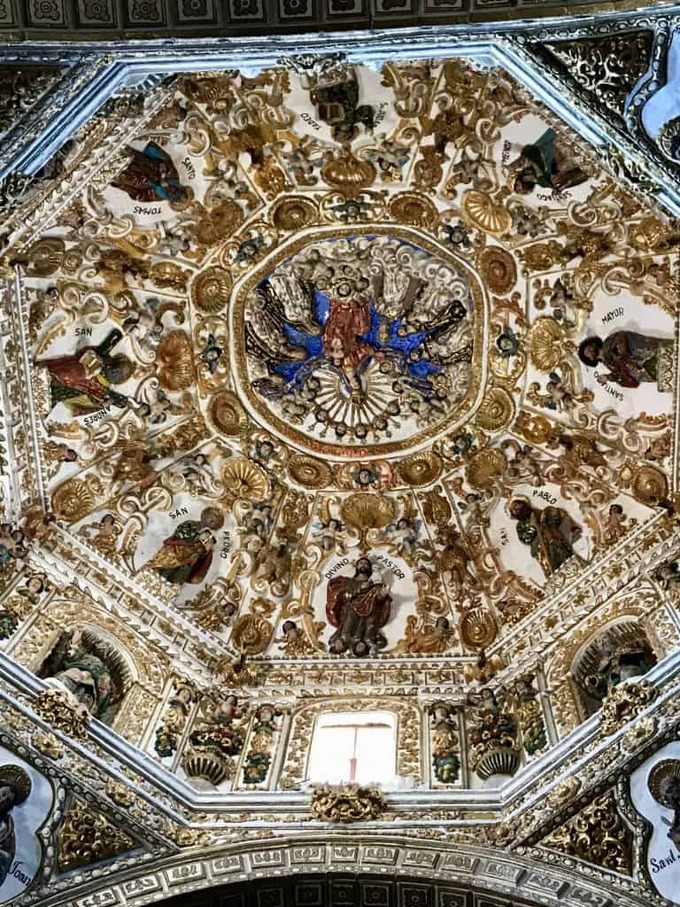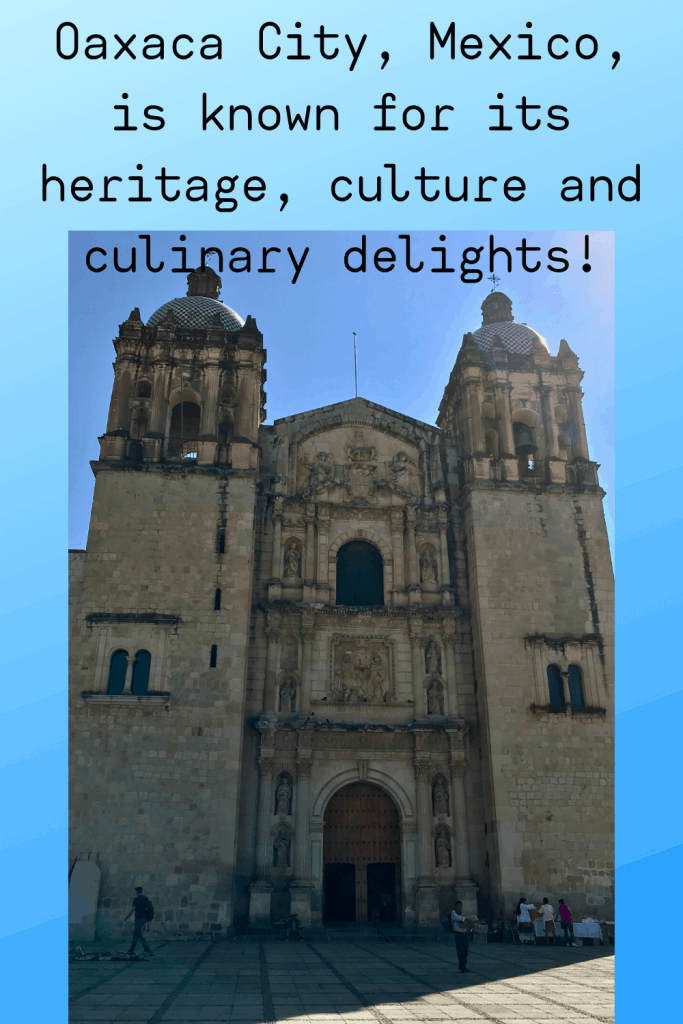 The Church of Santo Domingo in Oaxaca (adjacent to the Santo Domingo Cultural Center) is a former convent of the Dominican friars that was built between 1575 and 1619. It took so long to complete, as the original structure was destroyed by an earthquake in 1608 and it was necessary to rebuild. The beauty and ornate baroque design of the original structure and Rosary Chapel that was added in 1731 is astounding, with much gold used throughout. As we were part of a tour group, we didn't have sufficient time to fully explore the on-site cultural museum or browse through the Francisco de Burgoa Library, boasting 30,000 volumes dating from 1484-1940. So if you visit and aren't rushed, allow yourself at least two hours to fully explore this site.
I was surprised by the size of Oaxaca City, as I'd always pictured it as a small village, but instead, it is a thriving metropolis, beautifully combining the old with the new. Oaxaca is also the name of the expansive mountainous state located in southern Mexican bordered by the Pacific Ocean in the south, Veracruz in the north, Chiapas in the east, Guerrero to the west, and Puebla (our next destination) to the northwest. The state of Oaxaca is the fifth largest state in the country and boasts a population of nearly four million people. I was thrilled to have three days to explore this historic region and enjoy some of its highlights.
exploring the culinary delights of oaxaca
Knowing that Oaxaca is known for its culinary delights, we enjoyed a visit to Mercado Benito Juarez, the market with everything from the shocking sight of a huge mound of pigs' feet, to heaps of dried grasshoppers (known locally as La Chinita") which are frequently used as snacks or additions to many culinary dishes. I did try them when I was in Tlaquepaque and can't say they were a hit with me.
What was a hit was the wonderful prawns found on many menus throughout Oaxaca. I thoroughly enjoyed this delicious shrimp offering at the Hotel Victoria Oaxaca, a lovely authentic Mexican property built into the Oaxaca hills. This is not a suitable place for those with mobility issues, as there are many stairs to climb and descend (to get to your room, to get to the restaurant, to get to the expansive outdoor pool) and no elevator, so beware of that if choosing to stay here. But I loved it, and would stay here again if given the opportunity.
We enjoyed two culinary excursions while in Oaxaca City. One was to the Mezcal Oro de Oaxaca tasting shop at FruitiCrem located in the Palacio de Gobierno de Oaxaca shopping area. We tasted five different varietals of mezcal, a smoky version of alcohol made from the agave plant, and quite different than tequila. It was certainly fun tasting them all, but I really preferred the dark amber coloured Oro de Oaxaca, and when we were later in Puebla, purchased the passionfruit mezcal, which was equally enjoyable.
A visit to Oaxaca City would not be complete without a visit to MAYORDOMO Las Casa del Chocolate. We visited the MayorDomo factory in Oaxaca Centro and watched the chocolate maker create a custom blend of cocoa for a customer. She wanted some almonds and cinnamon ground with the cocoa nibs to suit her own preference. But you can also add sugar, chili peppers, or vanilla bean to create your own fresh-ground cocoa for drinking at home, or buy the pre-made blocks of cocoa to take home and add milk or water to make your hot chocolate, or use the cocoa powder to create your own chocolate or baked goods.
I hope this post has whet your appetite for a trip to Oaxaca City, Mexico. I'm glad I finally made it there. Have you been?