Join me on a transformative trip to Costa Rica
A Chocolatour is not simply a chocolate tour. It is experiential travel, during which you will become immersed into the chocolate and cacao culture of a carefully chosen destination. I am thrilled to offer you the opportunity to join me January 11-19, 2020, for a truly experiential, authentic, and educational small group tour to Costa Rica that I am co-hosting with EF Go Ahead Tours.
I have chosen EF Go Ahead Tours as my partner for this first-ever Chocolatour to Costa Rica because they are specialists in curating meaningful small group customized tours that offer exceptional value and can be transformative in nature. I am confident that the lucky group of 16 (max) including me will find each day of this 9-day/8-night journey through Costa Rica to be an inimitable travel experience.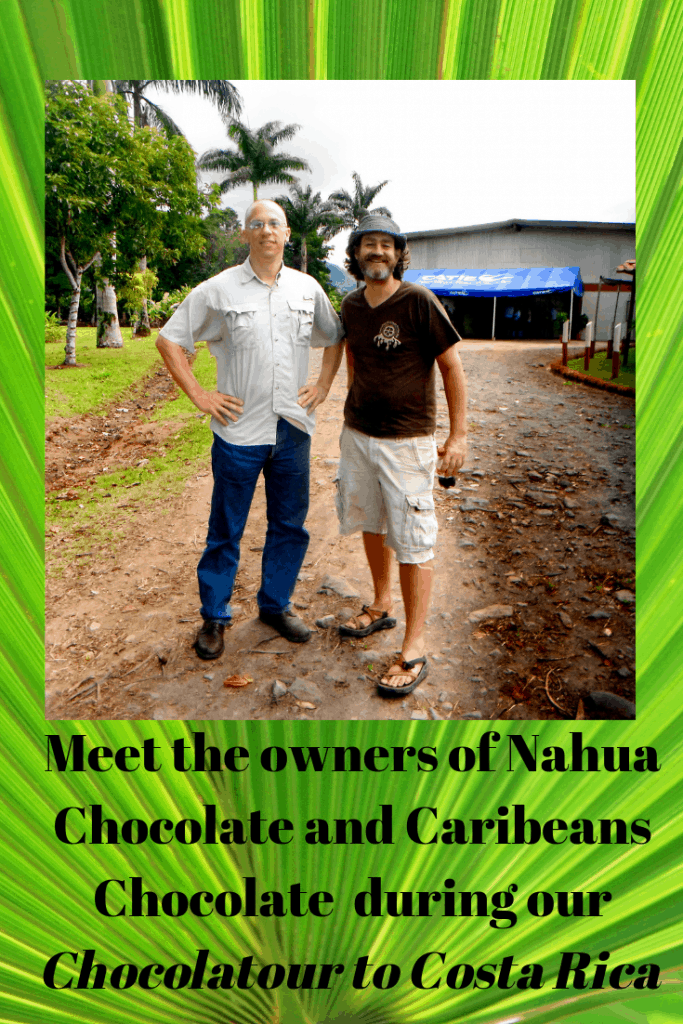 I have carefully curated the chocolate and cacao portions of the itinerary based on places I have been, and will personally introduce our group to the people I have met in Costa Rica who are trailblazers in the culture of Costa Rican chocolate and cacao. We will learn about the importance of sustainability. We will meet cacao farmers and understand their challenges. We will meet chocolate makers and see and taste their chocolate creations.
EF Go Ahead Tours has offered a Costa Rican itinerary for several years now and clients who have taken these tours have been pleased and wowed by the beauty and resilience of this stunning Central American country. Their inclusions of our visit to the Monteverde Cloud Forest Reserve and the opportunity to meet local farmers and learn about and participate in the reforestation efforts at Heliconia Ranch will be enlightening and memorable.
I have no doubt that our visit to the Watsi Reservation, where we will meet members of the BriBri indigenous group (including a community shaman) will be transformative, and that we will leave Costa Rica with much more knowledge and compassion than we came with. Each piece of this program complements the other, to build a Costa Rican itinerary like no other.
The staff at EF Go Ahead Tours are standing by at 1-800-742-1731 to answer all questions you may have. I'd like to thank Maureen Downs of EF Go Ahead Tours for working with me on this itinerary for the past few months to ensure every detail is perfect, and will meet and exceed the expectations of the discerning travellers who choose to join me on this trip.
We need to reach a total of 14 travellers who have paid their deposit prior to July 31st in order to secure the hotel reservations and activities that are waiting for us. So start 2020 off on the right foot and please join me on this Costa Rican Chocolatour. You'll find the detailed itinerary and ability to book here. Please don't wait to book as there is limited space. It will be a trip we'll all long remember.