My Costa Rican Wish List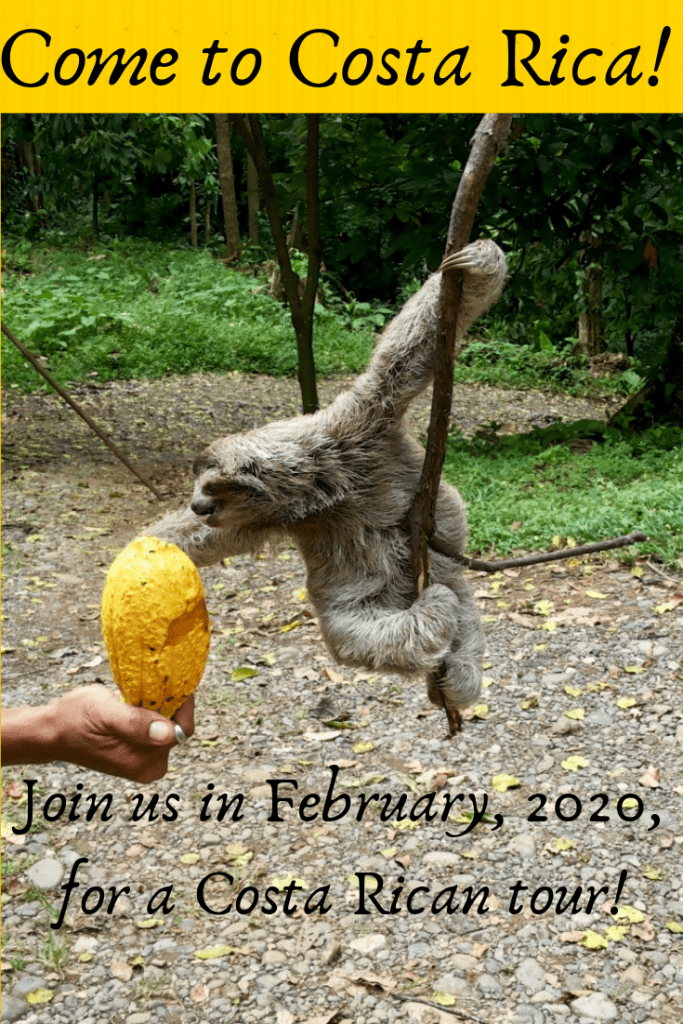 We've got an amazing itinerary lined up for February, 2020, small group tour to Costa Rica. But I've got a special wish list I hope will happen while we're there, to help us gain a better understanding of Costa Rican culture.
Get up close and personal with a sloth.
It just so happens that sloths like to hang out in cacao forests. And as we will be in amongst the cacao trees during our visit, I'm truly hoping that I'll get pretty close to a sloth. Thanks to the folks at Caribeans Chocolate for sharing this photo with us as well as the next two photos below.
2. Talk to a Shaman. We'll be visiting the Watsi Reservation and will meeting with the BriBri community–Costa Rica's largest indigenous group. I'm told we'll have the opportunity to speak with their shaman, and hope that he/she will will share some insight into the BriBri's connection with cacao and its mystical powers.
3. Gain a great understanding of Costa Rican culture. In addition to meeting members of the BriBri community, we will visit a cacao farm in Guatuso, where we will have lunch with a local family. I am hoping that we will have an opportunity to learn more about Costa Rican culture in our interactions with farm families and members of the BriBri community.
4. Participate in a Costa Rican cacao ceremony. Those who understand cacao culture will know that cacao has had and continues to have a spiritual and somewhat mystical impact on cultures where it is grown. I've participated in ceremonies that honour the spirituality of cacao in several places, and even had a glimpse of an expat version of one in Costa Rica when visiting the chocolate festival back in 2014. But it would be super cool to have that opportunity during our tour in February.
5. Experience the vastness of nature's beauty. The Monteverde Cloud Forest Reserve has a rare ecosystem that is home to many inhabitants such as howler and capuchin monkeys, keel-billed toucans, and the elusive quetzal. It is also home to the world's highest concentration of orchids. We will visit the Cloud Forest Reserve.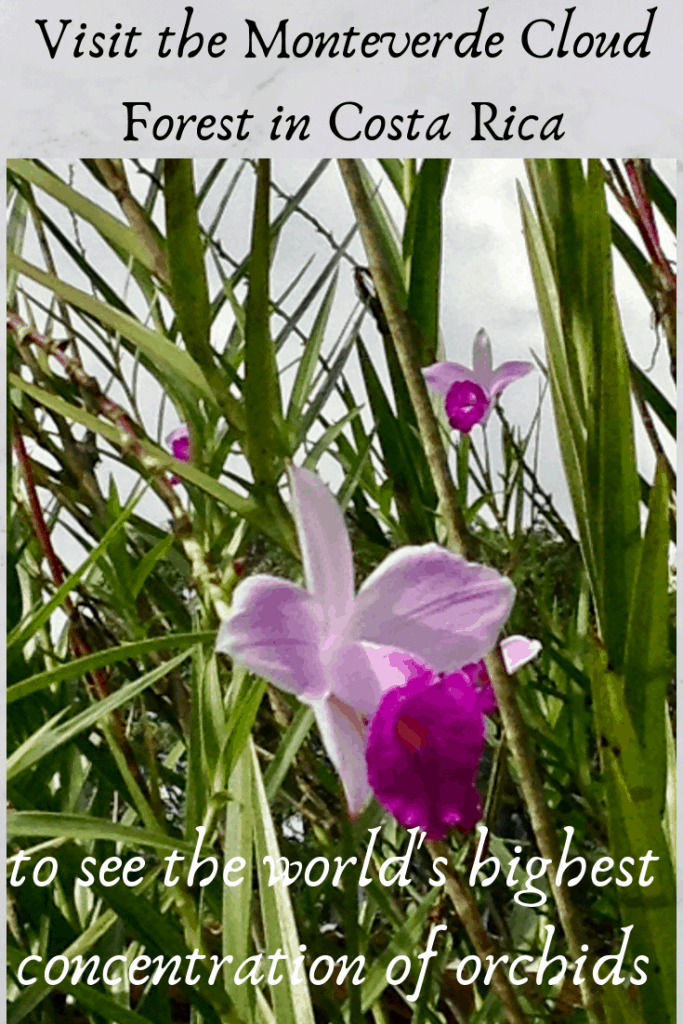 Have you been to Costa Rica? Have you experienced authentic Costa Rican culture? Have you experienced anything on my wish list? I hope you will consider joining us for the small-group tour to Costa Rica. Please call my partner GoAhead Tours at 1-800-742-1731 to book your spot as part of our group on this incredible journey or contact me via this site. I will be pleased to join you on this tour.