soaring Las Vegas prices
I've been to Las Vegas quite a few times, and each time has been a unique experience. It is truly a destination that can push all your buttons. But the cost associated with an escape to this adult-focused play land has become a real factor and soaring Las Vegas prices are something every visitor should be aware of.
Vegas has become a major convention destination, making the city a busy metropolis most times of the year. When we visited during the second half of May, there were 40,000 realtors in town for a big convention, 8,000 Amway consultants in town for their convention, and just prior to our visit, there had been thousands of electronic music fans in town for the Electric Daisy Carnival Vegas. It's no wonder that prices in Las Vegas have skyrocketed since I last visited 10 years ago. A drastic reduction in the number of people who are gambling has also contributed to lost revenue for the hotels and casinos, so rising rates and taxes have made up for it.
las vegas is no longer a budget-friendly destination
Back in 2009, we scored a gorgeous suite at the Rio Suites for just $45 per night. This time, we paid considerably more for a much smaller room at the Linq Hotel and Casino–built on the site where the Imperial Palace used to be. Fans of Vegas will remember the amazing Classic Car Show that the Imperial Palace used to host. The Linq is a super busy location at all times of the day or night and is run by the Caesars Entertainment Corporation that owns many of the popular hotels on the strip including Caesars Palace and the massive Caesars Forum shopping and entertainment plaza.
This concentration of ownership has no doubt contributed to rising prices in Las Vegas, but there are other factors at play. Back in 2004, the concept of resort fees was introduced at a small number of properties. They started out at just $5-15 per night. But over time, the concept of resort fees has become the norm in Las Vegas, and so in addition to the stated rack or promotional rate you may be offered, you will be charged a nightly resort fee of $35-$45 in addition to a 12% casino tax (on any property that has a casino) plus the Nevada state hotel tax of 13.38% on all hotel rooms. So our promotional rate of $144 per night (good by today's standards) ended up being $205 per night in US funds and $283.50 per night in Canadian funds based on the current exchange rate of 38% that we were charged. Just a heads-up to folks like me who had not visited Vegas for a number of years. The same increased costs goes for almost everything else including meals, drinks, and activities.
We did try an Airbnb for two nights of our four-night Las Vegas stay and it was definitely cheaper ($398 Canadian for two nights compared to the $567 we'd paid for the two nights at the Linq. The Airbnb we'd chosen at the Palms Place "Luxury Living" units was spacious and had an outdoor balcony with a great view of The Strip, but didn't quite deliver on some of the amenities we were expecting. That said, we both preferred it and the free valet parking to the Linq–which didn't even have drinking glasses in the room until we called and asked for them.
Our favourite in-Vegas activity was the Beatles LOVE show co-presented by Cirque du Soleil and Apple Music. (That's the Apple Music that used to produce the Beatles music–not affiliated with the world of Apple that makes macintosh (Mac) computers and offers entertainment under the Apple trademark.)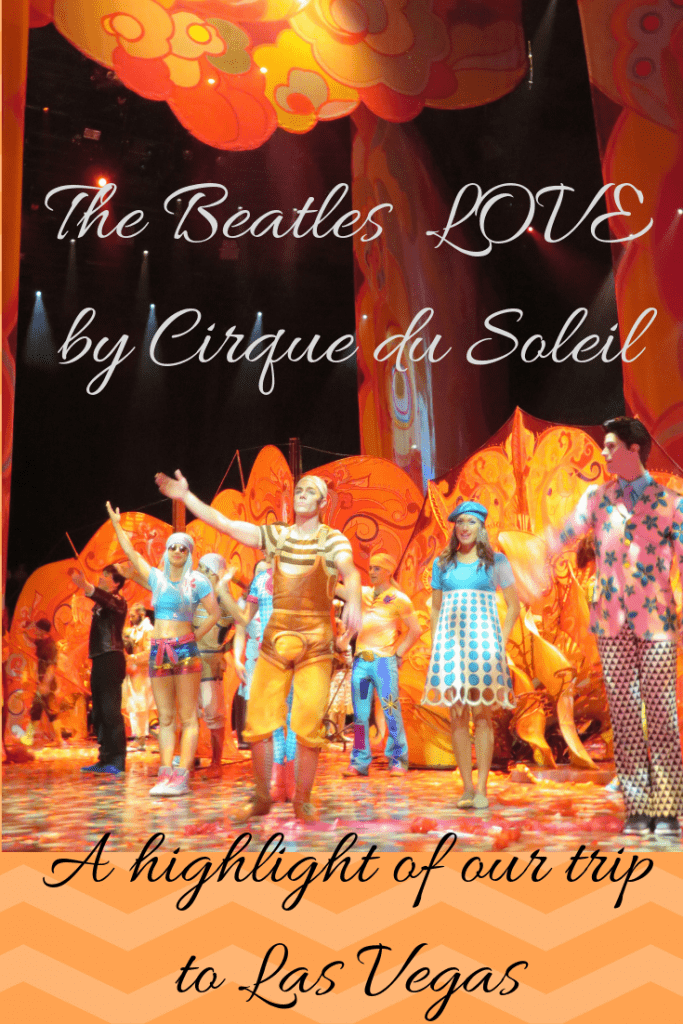 Vegas is a fascinating destination that offers fun and frolic within the city limits, and an amazing variety of day trips and longer excursions that are easily accessible to the Las Vegas visitor, whether you are self-driving or using alternate forms of transportation. I'll do a follow-up post on the day trips we experienced, as well as a post that salutes the visual art and culinary art of Sin City, so stay tuned.