Vegas never fails to impress
January, 1994 had been the date of our last trip to Las Vegas — until a long overdue return in December, 2009. How it has changed! I thought I had been prepared for the changes, as you see the latest additions to "The Strip" on TV, in magazines and online. But nothing can prepare you for that ride down Las Vegas Boulevard after landing at nearby McCarran International Airport. It is unquestionably a Disneyland for the over 21 crowd. (You must be 21 years of age or more in order to gamble or drink alcohol in "Sin City.") That age-related prudishness is somewhat ridiculous considering prostitutes are offered in person or by "representatives" at nearly every corner along The Strip, and sensuality and uncovered skin is there for all to see more so in Vegas than on many beaches around the world.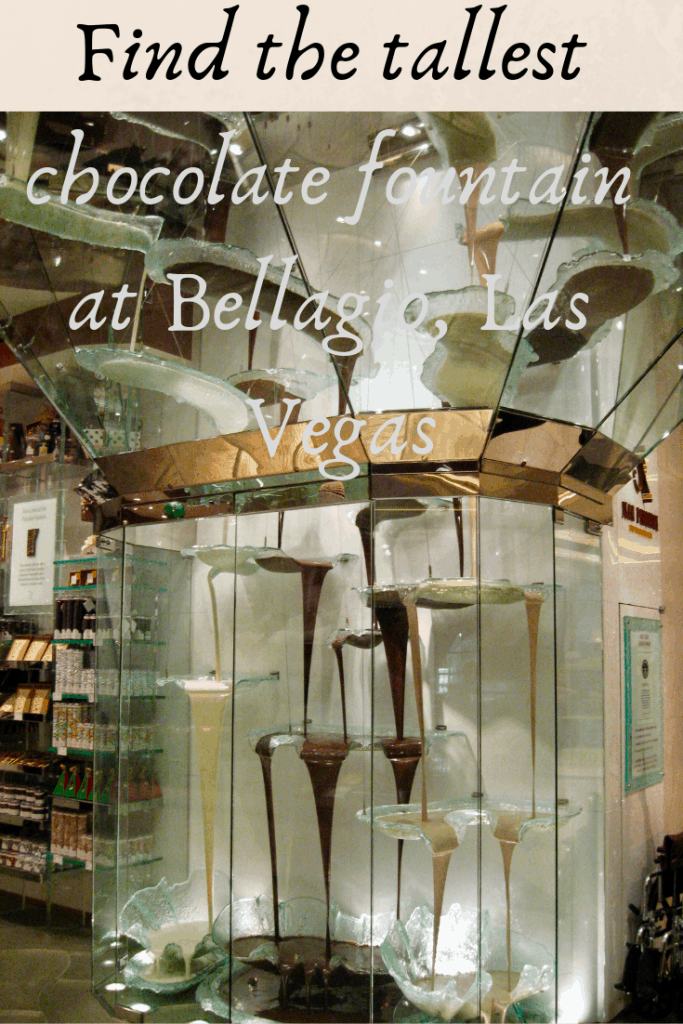 This trip was primarily a research trip for Chocolatour–my book on chocolate–and was thanks in large part, to the amazing sales Westjet has had on direct flights from Winnipeg to Vegas. In just over 3 hours, we left the Winnipeg winter behind and landed in the city that undoubtedly uses more electricity on a per capita basis than any other city in the world. Colourful lights and neon signage make you feel a bit like a deer in the headlights as you make your way into the downtown. And remember, I'd probably been to Vegas no less than 6 times previously, but somehow you can never be adequately prepared for its power–both in the literary and literal sense. That is one bright city–even in the dead of night, there is no darkness.
We spent one full day exploring the Hoover Dam, which supplies hydro electric power to Nevada, Arizona and California. What an amazing facility! It took 4 years to build (from 1931-1935) and its sound construction has survived the test of time. For $30 per person, you get a guided tour of the dam and the powerplant, and you can tour the educational exhibits. It's well worth the cost of admission and gives you some insider's views that are otherwise unavailable to the public. Learn more about the dam here.
We also enjoyed touring the World's Largest Classic Car Showroom at the Imperial Palace Hotel. (Editorial update: Unfortunately, I hear it's no longer there.) But there once were 250 classic cars on exhibit. Some were just for show. Some were for sale with prices ranging from $10,000 to $10 million USD! Even those who weren't particularly interested in cars would have found the exhibit fascinating. I was fascinated by the artistry of the hood ornaments shown below. Truly works of art in small form. So disappointed that this collection has been dispersed.
The highlights of my chocolate tour were "Le Notre" Chocolaterie at the Paris Las Vegas and the world's largest chocolate fountain at Jean Phillipe Patisserie in the Bellagio Casino & Hotel. Both spots are a must for any chocolate lover. The chocolate fountain at Jean Phillipe's was crowned by Guinness as the world's tallest and offers a mystical vision of molten dark, milk and white chocolate cascading dreamily before your eyes. (See below, right.)
But what really made me dreamy was the "Framboisine" at Le Notre in Paris Las Vegas — a creation of dark chocolate mousse and raspberry puree adorned with gilded chocolate discs (above left). This amazing dessert almost looked too good to eat, but that only stopped me long enough to take these pictures. I swear this was undoubtedly the best dessert I have ever eaten, and was a steal at $5.50. (I have paid $10 and even more for dessert servings elsewhere that were not half as decadent and did not produce nearly as powerful the orgasmic effect that a woman gets when enjoying chocolate of this intense quality. (Editorial note: Unfortunately, it looks like Le Notre is no longer in Las Vegas, either. This city is always making room for something new.)
Its ability to change is just one of the things you've got to love about Vegas. Some things never change. Most things will and do. But you can be assured that the quality of the food is generally astounding. It was, however, saddening to see so many overweight people in Vegas, but I can see why they come. The buffets are amazing and generally, very good value. We particularly enjoyed the seafood buffet at the Village Restaurant in the Rio All-Suite Hotel & Casino, our home base for our 2009 trip. The Rio is well known for its spacious rooms, fantastic food, friendly staff and efficient free shuttles that run you back and forth to The Strip. I would stay there again in a heartbeat, and with Expedia's help at scoring a $45 per night rate, we were truly in heaven right here in Sin City.
Although I didn't see the guestrooms at the Paris, Caesar's Palace or New York New York, each of those incredible structures amazed me with their realistic decor and ambience. I'm not sure whether the $10 per person charge is worth it for the short ride to the top of Paris's Eiffel Tower–half the height of the original in Paris, France. Maybe I'll try it on my next visit.
Architecture is pure artistry in Las Vegas and brings a piece of nearly every corner of the world into one totally enticing place. Captivating eye candy that this over-21 traveller will not forget for a very long time. And I can assure you that it won't take me 16 years to make my next return visit!
Here is the link to a post I wrote about the City Centre development in Vegas. Definitely worth checking out.
If you've been to Vegas lately and were impressed (or not!) by anything in particular, be sure to share your thoughts in the comments section of this blog. I love hearing from you, and so do your fellow readers. 🙂