learn about music and culture at the Musical Instrument Museum in Phoenix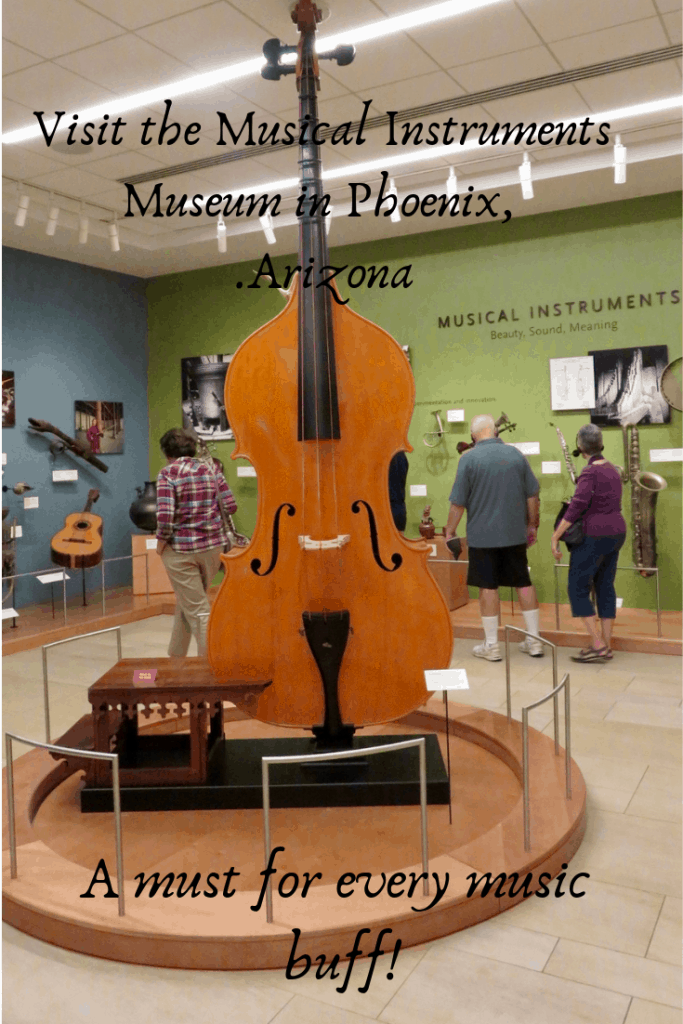 I'd had a couple of people recommend the Musical Instrument Museum (MIM) in Phoenix to me, and so on a recent trip to Arizona, we made a point of visiting this Smithsonian affiliate, and were really glad we did. It is the world's only global musical instrument museum.
the musical instrument museum offers great insight into music and culture from around the world
The museum's name is a bit of a misnomer. You'll see and experience much more than just looking at exhibits of musical instruments from around the world. You'll have the opportunity to try out various musical instruments in the Experience Gallery, where a variety of instruments large and small are available for you to experiment with, including banging on a giant Kempul gong from Indonesia.
My favourite gallery at the MIM is the Artist Gallery, where you can see clothing, musical instruments, and other memorabilia donated (or on loan to) the the museum from various musical stars. As a Canadian, I enjoyed seeing the Randy Bachman exhibit, and as an Elvis lover, I especially enjoyed the large Elvis exhibit. There is also a great John Lennon exhibit and one from Carlos Santana. If you love contemporary music, you can easily spend an hour in this gallery alone. The "Playing for Change" foundation has a video of artists from around the world singing to John Lennon's song Imagine, which I found very moving.
The Geographic Galleries are fascinating, as they give you a glimpse of the culture of the place or country from which the musical instrument(s) originated. I was disappointed at the tiny Canadian Gallery, which only contained a fiddle from Nova Scotia. There is so much more Canadian music to explore from the rest of Canada! I hope the museum expands this, and some of the other very limited galleries. I found the "Recycled Orchestra" exhibit from Argentina featuring instruments created from recycled cans to be highly creative.
The Musical Instrument Museum has a 300-seat theatre that hosts a myriad of entertainment and about 250 concerts each year. The floors of the museum are soft for comfort walking, and there is an elevator to the second floor making this a most pleasurable and accessible venue to spend at least half a day exploring. There is a really nice gift shop to explore, and a cafe where you can grab lunch if you want to take a break during your visit.
Downtown Phoenix is just a short drive from Scottsdale, where we enjoyed a week of fun in the sun and also enjoyed a visit to the Desert Botanical Garden. Have you been to the MIM? Please let us know what you thought of the exhibits and the experience in the comment section below. Thanks, and stay tuned next week for the final post in my series on Scottsdale, Arizona.