search out chocolate curators wherever you go
In honour of World Chocolate Day on July 7th, I thought I'd write a post sharing my experience at the most incredible chocolate shop I've visited (to date!), reminding you of a couple other terrific chocolate stores I've written about in the past, and encouraging you to seek out chocolate resellers wherever and whenever you travel. Chocolate resellers are actually chocolate curators who seek out the best chocolate they have encountered from around the world and sell it from within their physical and online stores.
When I was so near San Francisco in 2018 while visiting the International Chocolate Festival in San Mateo, California, I couldn't pass up the opportunity to meet Jack Epstein, the colourful owner of Chocolate Covered sweets & gifts in the funky Noe Valley neighbourhood of San Francisco. Jack sells chocolate from more than 100 chocolate makers, and has more than 1,100 different types of chocolate creations in his shop. Talk about being a kid in a candy store! This is the ultimate chocolate shop for anyone who loves the best quality chocolate and the unique flavours and styles it comes in.
From the outside, the shop doesn't look like much. It's small and lacks the sophistication you expect in a high-end chocolate shop. But once you walk in the door and begin recognizing products from the best of the best from around the world, you know you've struck gold and will be grateful you made the effort to seek out this filled-to-the-rafters reseller of the finest chocolate on the planet. He doesn't sell brands that are sold and discounted via wholesalers such as Whole Foods, but instead, seeks out smaller brands that most people may not have heard of, but are so worth checking out.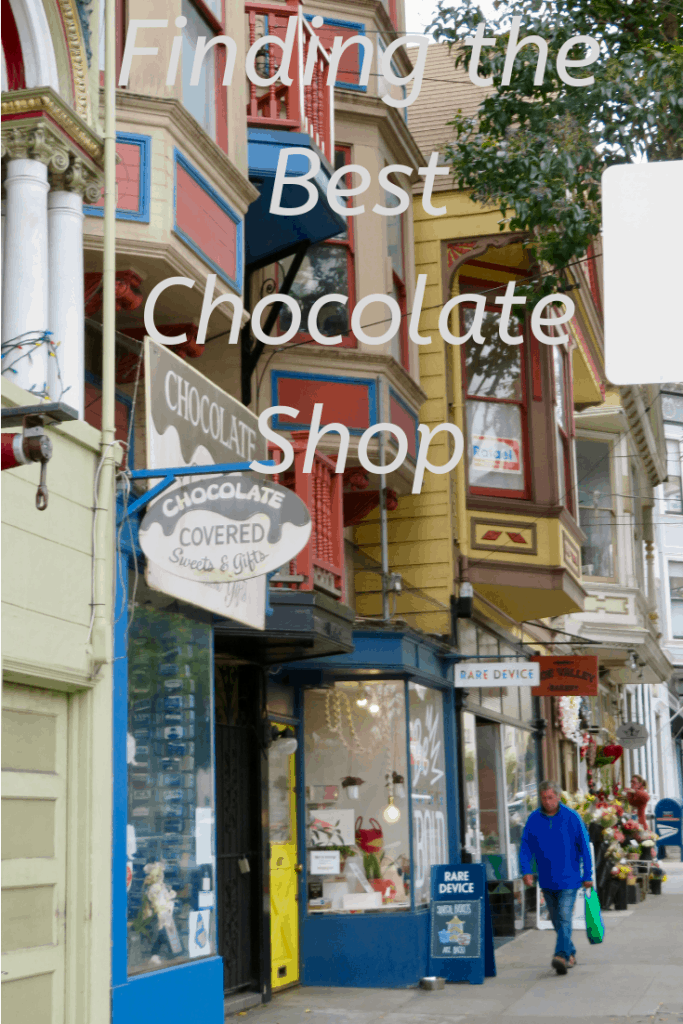 But Jack doesn't stop at selling chocolate. He also creates and sells handmade Cyanotype Photoprint gift boxes, an ancient process dating back to 1842 that uses an ultra-violet light bulb to transfer custom blue images onto handcrafted tin boxes. Most of the boxes feature San Francisco streets and sites, but Jack will print just about anything on a box that a customer orders, from old print photos to your favourite iPhone image.
I hope you someday find your way to visit Jack at Chocolate Covered, where I bought this gorgeously wrapped bar from France made from Cuban cocoa. I'll be taking it to Cuba with me to enjoy as I celebrate World Chocolate Day while investigating the world of Cuban cacao and chocolate. Where will you be celebrating World Chocolate Day, and what kind of chocolate will you be eating?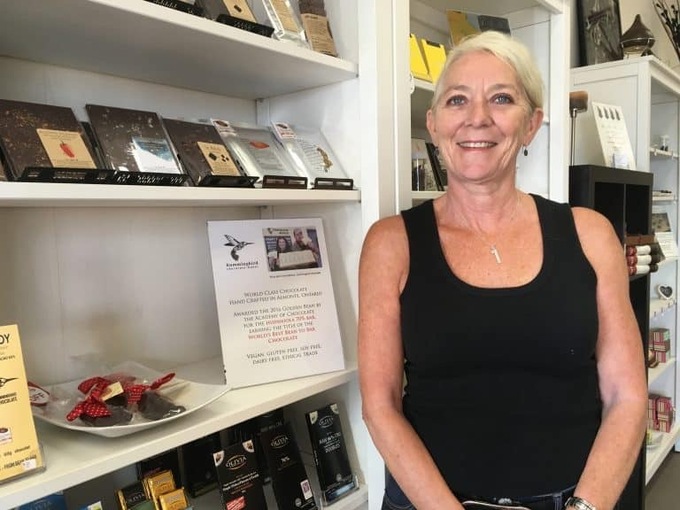 For those in Canada, two terrific chocolate curators are Joanne Mutter of JoJo CoCo located in Kanata near Ottawa, Canada. And The Candy Bar in Toronto is another terrific shop where you will meet Paola Giavedoni, a chocolate curator with a terrific smile.
I promise to continue my quest for the most amazing chocolate shops of the world. If you know of one that I absolutely must check out, please do tell! And enjoy your chocolate. On World Chocolate Day and always.