the importance of a good night's sleep
The good folks at the Casper Mattress Company sent me an e-mail asking me what type of sleeper I am, and having had discussions recently with friends about our inability to get a good night's sleep got me thinking it might make for an interesting blog post.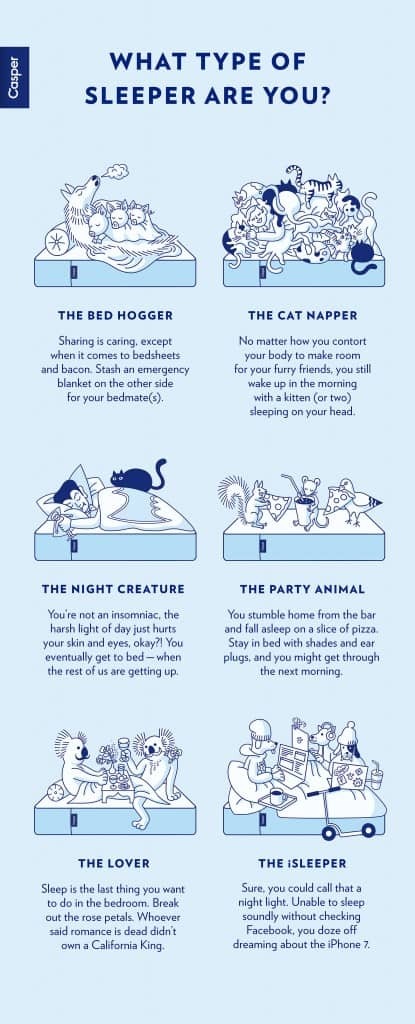 The graphics are fun and well done. There's no question. I'm a "Cat Napper" as our cat Jimmy does indeed sleep on my head! What type of sleeper are you?
Do you have trouble sleeping? Is it because of your bed? Because of your time of life? (It's well known that seniors have trouble sleeping through the night, and that women going through menopause also have difficulty getting a restful sleep.) Stress and diet can also affect our ability to get a good night's sleep.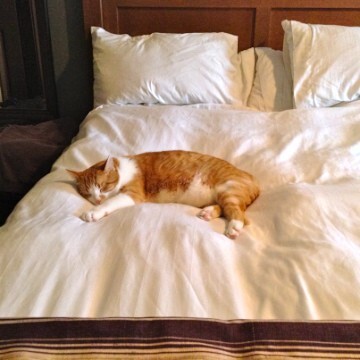 I admire cats for their ability to sleep. Here's a great shot of Jimmy sleeping on the incredibly comfortable beds at Spirit Ridge Vineyard Resort. Definitely a "Bed Hogger!" And you can tell he sure was enamoured with the goose feather duvets.
But cats seem to be able to sleep any time, any where, don't they? We should be so lucky!
I know that ambient light also affects my sleep. I cover the light on our digital clock, as that prevents me from sleeping. My husband has severely reduced night vision, so we keep a night light on in the kitchen for him. It helps him, but the light that filters into our bedroom from that prevents me from going into a deep sleep.
We're told that on the average, we sleep away 26 years of our lives! That's an incredible amount of time to be catching Z's!
Do you have a secret to helping you get a deep and restful sleep? Please share! We all learn so much from one another on this blog and I thank you for that.
And remember. If you subscribe to the blog in the column to the right, you'll never miss a post! Thanks, and may your next sleep be a restful one!