top 5 things you should know about Trinidad
In my previous post, I mentioned that I recently visited Trinidad for the World Chocolate and Cocoa Day Expo. But it occurred to me that many people don't have a clear understanding of exactly where Trinidad is located, or anything about this enticing island nation.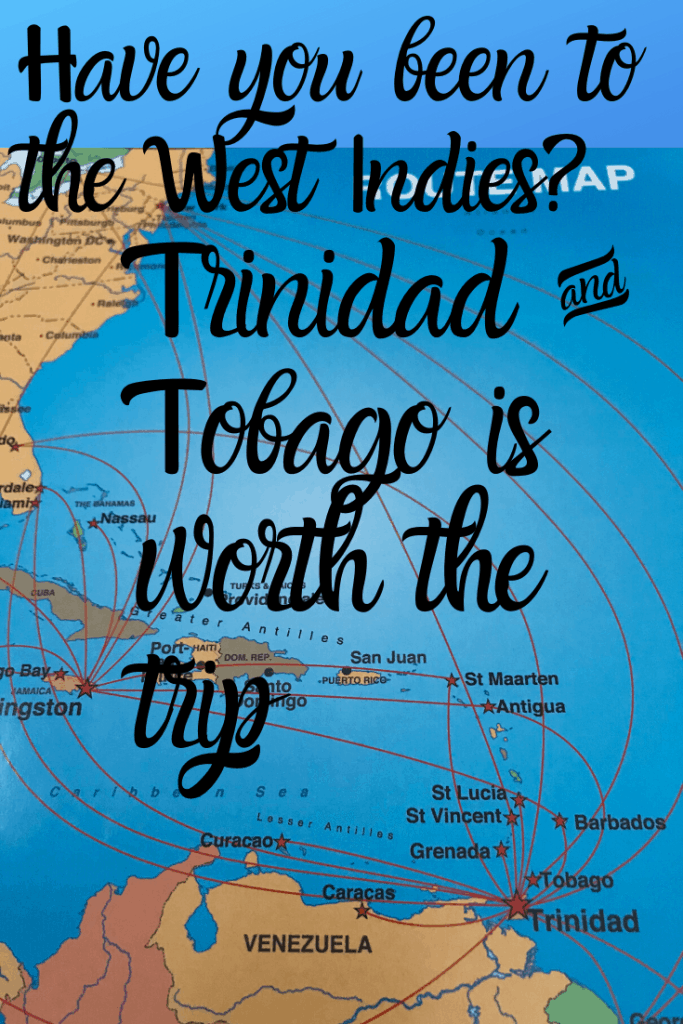 Trinidad is located in the eastern end of the Caribbean Sea in the Lesser Antilles region of the West Indies — just 11 kilometres (6.8 miles) off the northeast coast of Venezuela, South America. I'd been to Trinidad about 20 years ago, only spending a couple of days on the island of Trinidad, and an entire week of bliss in a waterfront villa on its sister island of Tobago.
Tobago is located 83 kilometres (52 miles) north of Trinidad via air travel. The two island nations amalgamated to form an independent country in 1962 when they gained sovereignty from the United Kingdom. It is therefore no surprise that English is the number one language spoken in Trinidad and Tobago (T&T).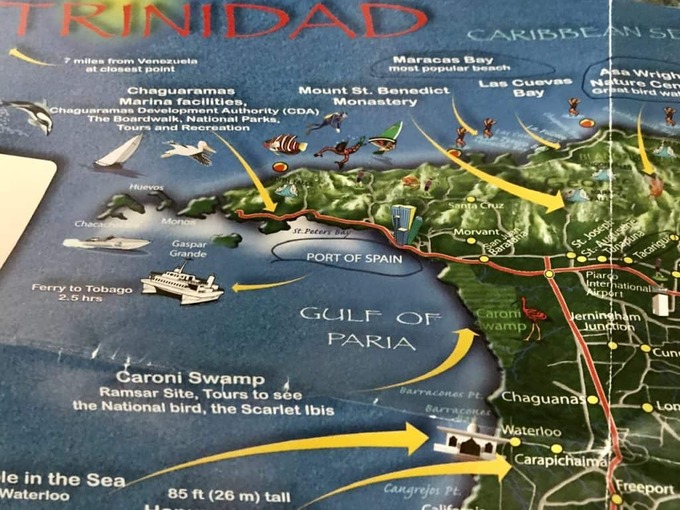 why visit trinidad and tobago?
1.Trinidad and Tobago is a chocolate lover's dream come true. Trinidad grows great tasting cocoa of the Trinitario variety. There are several really excellent bean-to-bar chocolate makers who have perfected the art of chocolate making. Stay tuned for a post about them.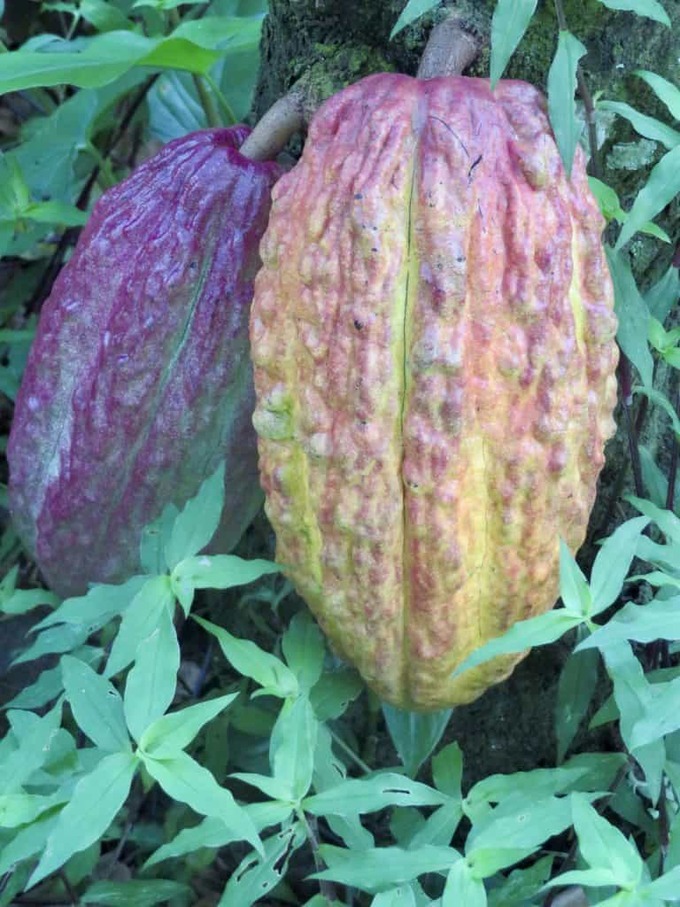 2. Trinidad and Tobago is an English speaking country where the American dollar is widely accepted. During my Oct/19 visit, $1 US got you 6.77 TTD. Not quite as favourable for us Canadians, where one Canadian dollar converted to just over five Trinidad and Tobago dollars (TTD).
3. Trinidad and Tobago is great for nature lovers. There are beautiful beaches along the north coast. We visited the beach at Maracus Bay, claiming to be the most popular beach in Trinidad. Just east of that is the Asa Wright Nature Centre, a terrific place for birdwatching.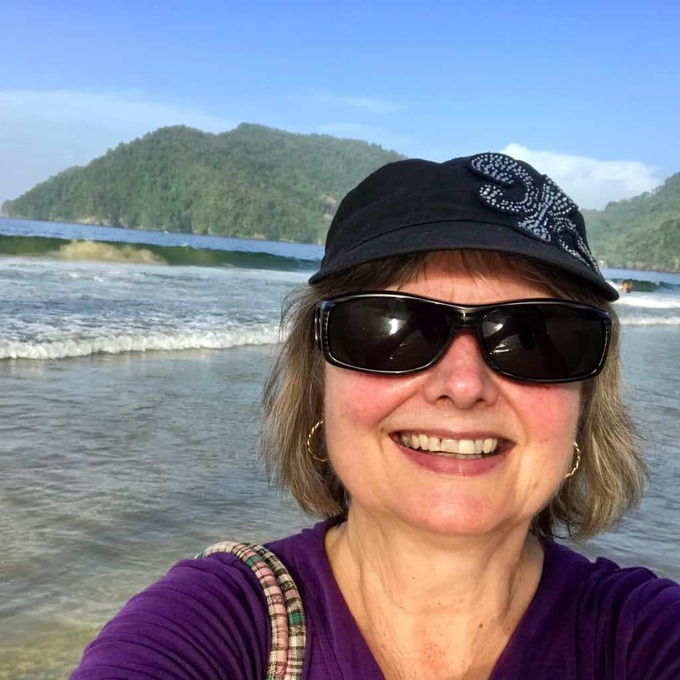 4. Trinidad and Tobago has a fairly good infrastructure and a healthy economy. As Trinidad sits on the largest oil and natural gas reserves in the Caribbean, the energy sector gives T&T the Caribbean's most robust economy with a gross domestic product of more than $30 billion. Therefore, good roads and a variety of transportation options make getting around easy and affordable. And citizens of T&T enjoy the third highest per capita income in North and South America, surpassed only by Canadian and the U.S.
5. Like pretty much every country in the world, there may be some racial tension between groups. In Trinidad, there are two primary groups: those of East Indian descent, and those of African descent. The racial tension between those two groups that was prevalent in the 1990's, has diminished. And overall, everyone you speak to is proud to be a citizen of T&T, proud of their country's achievements, and happy with their life. Who wouldn't be happy to have this view as their backdrop?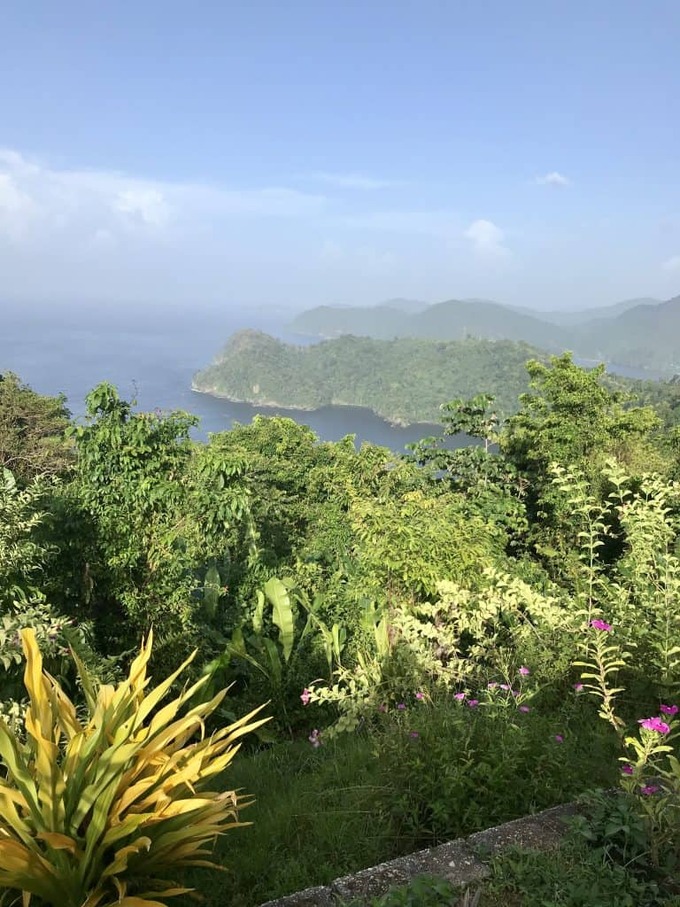 Have you been to Trinidad and Tobago? Please share your most memorable moment! And join me back here next week for more on Trinidad and Tobago. Please be sure to subscribe if you haven't already, and remember … sharing is caring. 🙂 We bloggers need your support.