What's on YOUR Bucket List?
"When we are dreaming alone it is only a dream. When we are dreaming with others, it is the beginning of reality." I love this quote by Dom Helder Camara, a poet, mystic and missionary of Brazil who died in 1999, but inspired many people during his time. This is today's "Inspirational Quote" on the terrific site known as Famous Quotes and Quotations. You can subscribe to their service and wake up to the quote category of your choosing to help shape and motivate your day.

Camara's quote has inspired me to share my Bucket List with you, as many people have been asking me, "Just where and when is all this chocolate research going to end?" Those of you who have been reading my blog know that I have been travelling the world in search of the best chocolate on the planet as research for my upcoming book, Chocolatour. It is a tasty project indeed, and one that allows me to combine my passions for travel and fine chocolate.

As much travel as I have done for this book, there is much more to do, beginning with the UK later this month. Here are the top places I have yet to visit for subsequent editions of Chocolatour:

1. Madagascar, Africa: As I mentioned in last week's post on the travel blog, Norman Love makes an amazing chocolate in his BLACK collection from the trinitario cacao beans of Madagascar. I have seen many travelogues on Madagascar and found it to be fascinating because of the topography and natural wildlife. I now have one more reason to visit and get a firsthand look at those mystifying lemurs.

2. Ecuador and Venezuela, South America: These are both important cocoa producing countries and are important for me to visit. With Ecuador being so close to the Galapagos Islands, there is a chance that I might even get there. But I must include the cacao producers and chocolate makers of South America in my quest and have begun preliminary research to get me there.

3. Australia and New Zealand: I have never heard of anyone who has visited Australia or New Zealand and returned with anything but positive comments. The natural beauty and outdoor activities are limitless. The culture and architecture of Sydney, enticing. And yes, I am being lured by suggestion that there are some amazing chocolate makers to meet. With any luck, I will be greeting them with a friendly "G'day" before too long.
4. The Big Island of Hawaii: I have already enjoyed the wonders of Oahu, Kauai, and Maui, in the Hawaiian Islands, but the island of Hawaii has to date, eluded me. As someone who has spent nearly 30 years living in the country, the ranches and agricultural persona of Hawaii have called out to me. And that's where all of Hawaii's macadamia nuts are grown. If you've never had the opportunity to try and enjoy chocolate-covered macadamia nuts from Hawaii, you are missing out on a real treat! (CHECK!)

5. Cruise the Mediterranean: I love the countries of the Mediterranean region and have had the pleasure of visiting several of them. I feel at home here, loving the cuisine, the wine, the music and the lucky people who call Greece, Italy, Spain and France home. (Haven't yet been to Portugal, Egypt or Turkey.) But I've rarely had time to just hang out and forget about the clock — other than the magical week we spent on the island of Santorini back in 1996. The island of Crete is calling me. Anyone know of a good chocolate maker there?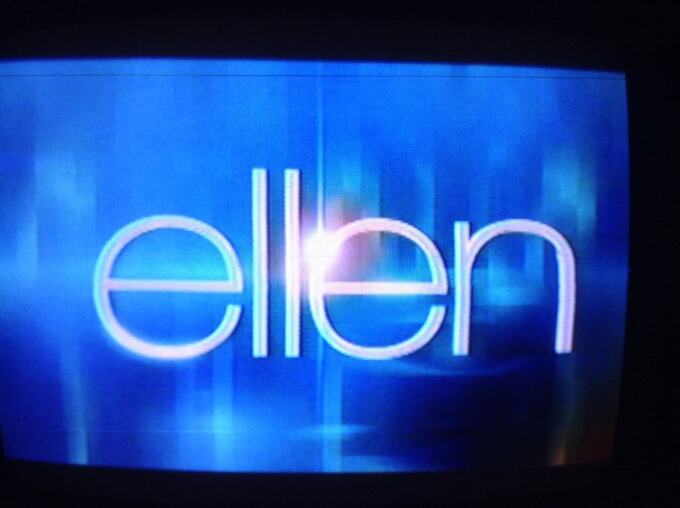 6. Appear on the Ellen (DeGeneres) Show and talk about chocolate. I love the enthusiasm Ellen shares on her show: the dancing, the fun, the games. I just hope she loves chocolate. Anyone know for sure? Ellen are you out there?

So how about you folks? What's on your Bucket List? I'm thankful to Dom Helder Camara whose words inspired me to share mine with you. I hope you'll share yours with me and our wonderful community.