A visit to Hershey: America's favorite chocolate mecca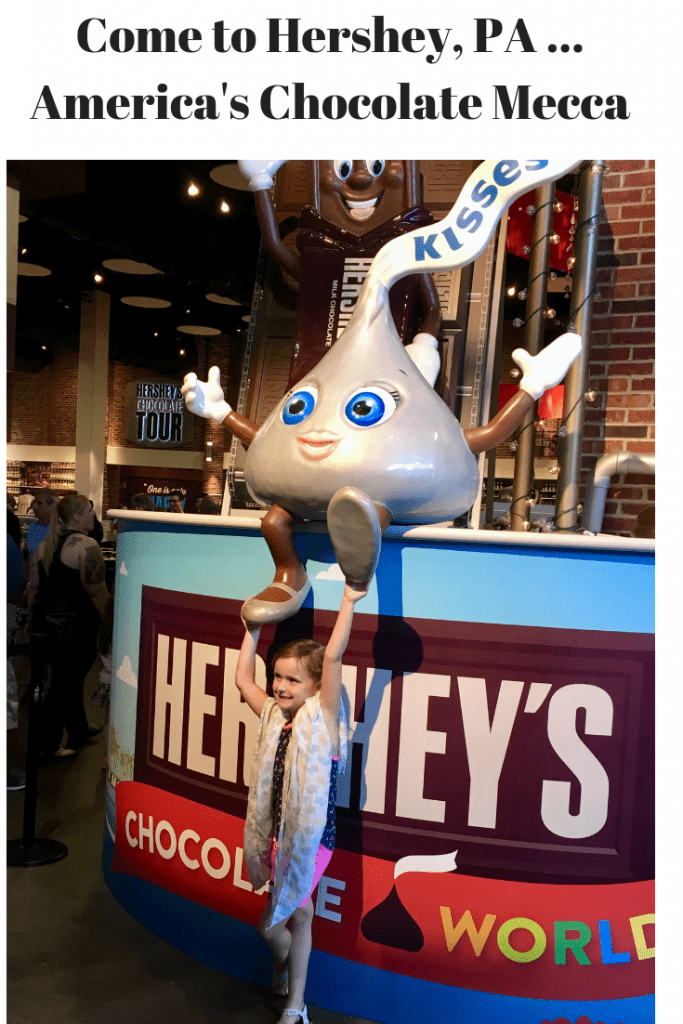 The Hershey's Kiss chocolate confection has come to be the icon of the Hershey Chocolate Company. But the name of Hershey's stands for so much more. In 2018, I finally got to America's holy grail of chocolate–Hershey, Pennsylvania to discover the world of chocolate by American terms. But Hershey is far more than a chocolate destination. It is without question, the quintessential place and name all Americans think of when they first think of chocolate. I think of Hershey as America's Chocolate Mecca … a place where chocolate lovers of all ages come to immerse themselves in a world of all things chocolate.
For those who have never been to Hershey, in contemporary terms, think of it as the Las Vegas of chocolate (without the gambling.) Hershey is an escape. It can be anything you want it to be. There is an amusement park with campground for families on a budget. There is an upscale resort and spa specializing in chocolate spa treatments. There are manicured gardens complete with a butterfly atrium. And there is a chocolate museum and attractions where you can learn all about the world of chocolate.
This might be where chocolate snobs tune out. But I assure you–not only has the Hershey brand itself evolved to offering dark quality chocolate under its flagship brand. Hershey now owns Scharffen Berger, a well-renowned bean-to-bar company that spearheaded the American craft chocolate movement from its San Francisco beginnings in 1997.
And Hershey owns Brookside Chocolate, a division of the Hershey Company that specializes in chocolate covered acai and blueberries, as well as a terrific line-up of artisanal chocolate bars. So the range of products that Hershey produces under its expansive wings is quite incredible. More about that and everything else mentioned here in future posts.
In honour of Independence Day on the Fourth of July, this post was initially published as a salute to the enterprising American spirit. That spirit is brought to life in the story of Milton S. Hershey. He made chocolate affordable for the average American family during a time when chocolate had exclusively been consumed by the rich.
exploring the world of milton hershey in hershey, pennsylvania
I am deeply inspired by the altruistic world of Milton Hershey–his many failures, his great successes, his partnerships, his empire, his school for disadvantaged children, his medical centre, and his philanthropical style ensured that all profits from all things Hershey will continue to go to the Hershey Trust in perpetuity. The Hershey Trust in turn uses the funds to maintain and expand the Milton Hershey School and other community endeavours to help disadvantaged families live their own unique American dream.
My thanks to the Hershey Harrisburg Visitors Bureau for covering the costs of my trip to Hershey and Harrisburg. I can't wait to go back and continue my exploration of this world class chocolate mecca.