what I learned at the Hershey Gardens
I love strolling through botanical gardens. It's wonderful learning about the local flora and fauna of any destination I am visiting, and seeing some exotic plants as well! The Hershey Gardens in Hershey, Pennsylvania, are no exception–a perfect place for nature lovers to the Hershey/Harrisburg area to immerse themselves in a tranquil world of manicured natural beauty.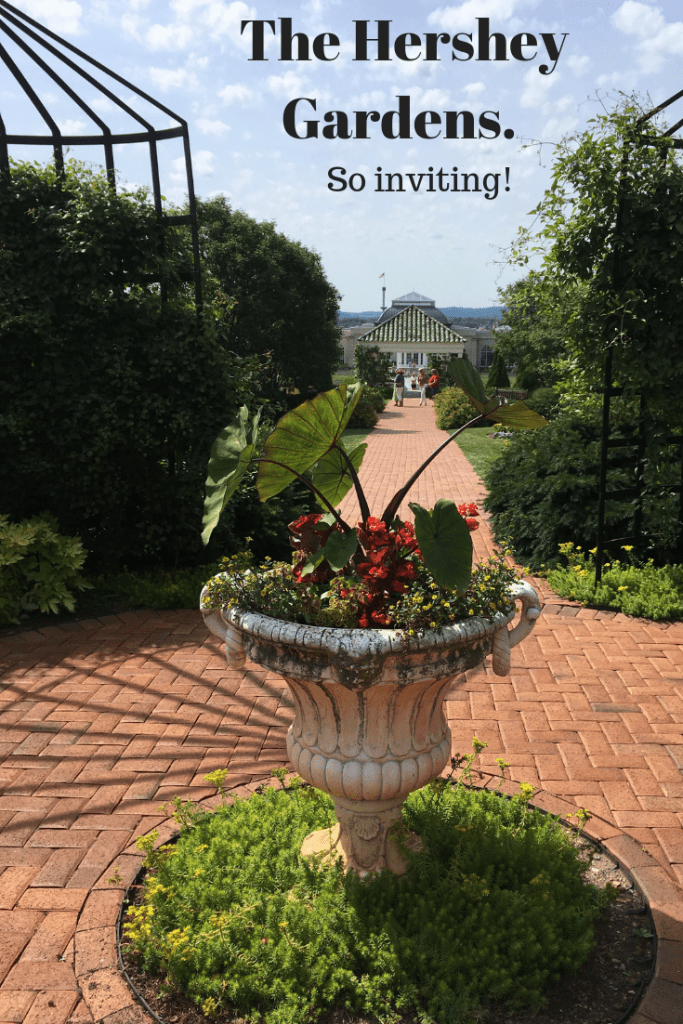 The Hershey Gardens were founded by Milton S. Hershey in 1937, and began with 3.5 acres of rose gardens as a tribute to Mrs. Hershey's love of roses. Since then, the Hershey Gardens have expanded to a total of 23 acres with 11 theme gardens and 145 varieties of roses, 30,000 tulips that bloom each spring, as well as an incredible butterfly atrium and conservatory.
hershey gardens have cacao (chocolate) trees in the conservatory, chocolate-scented herbs in the gardens, and Chocolate Pansy and Chocolate Malachite Butterflies in the Butterfly Atrium.
It was nice to see that the Hershey Gardens also have some cacao trees. They are still young and have not yet produced cocoa pods, but who knows? Maybe someday, the Hershey Chocolate Company will produce enough cocoa beans to make a special limited edition of chocolate bars from their very own US-grown cocoa beans.
The Hershey Gardens have a bright and welcoming visitor centre with 60 stained glass butterflies to greet you, and a gift shop featuring colourful stained glass art to admire and purchase. And with the addition of the Conservatory and Butterfly Atrium that opened in 2016, the indoor exhibits of the Hershey Gardens are open to the public 363 days of the year.
The Hershey Gardens are located a short walk from The Hotel Hershey, and just across the highway (yet a world away) from the craziness of Hersheypark. If you're seeking zen versus an adrenaline rush, the Hershey Gardens are a must-see attraction while in the area.