a visit to Ortinola in Trinidad
In my travels abroad, I find it really cool visiting places where the things I love and enjoy consuming are grown or created. I'll never forget the first time I saw bananas growing in their natural environment! Or the first time I visited a cocoa plantation in the Dominican Republic back in 2009. Hats off to cacao growers everywhere today and everyday as we celebrate World Cocoa and Farmers Day. 😊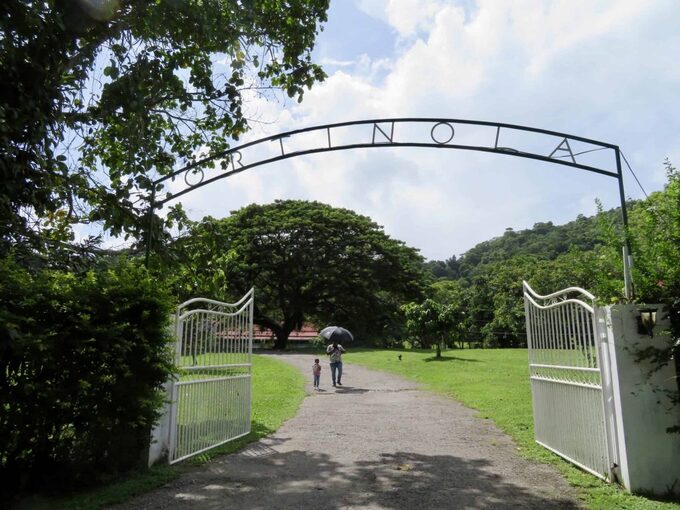 For us chocolate lovers, there is nothing like visiting a cocoa farm or plantation, seeing how cacao is grown, how the cocoa is processed, and … if you're lucky … seeing how chocolate is made from it! This is possible at the Ortinola Estate in St. Joseph, Trinidad, where all of those steps occur on this breathtaking 430-acre property located in the lush Maracas Valley.
Ortinola has a deep rich history in the world of chocolate
Now a heritage property, Ortinola was original owned by the Cadbury Brothers (of Cadbury chocolate fame) in the late 19th century. The current owners, Russell Nath and his wife Vindra purchased the property in 1999, undertaking extensive renovations (which included restoring the original woodwork in the main building of the estate is pitch pine, cype, and cedar pine) before opening it in 2004 as a special events venue. Imagine having your wedding in the idyllic setting below!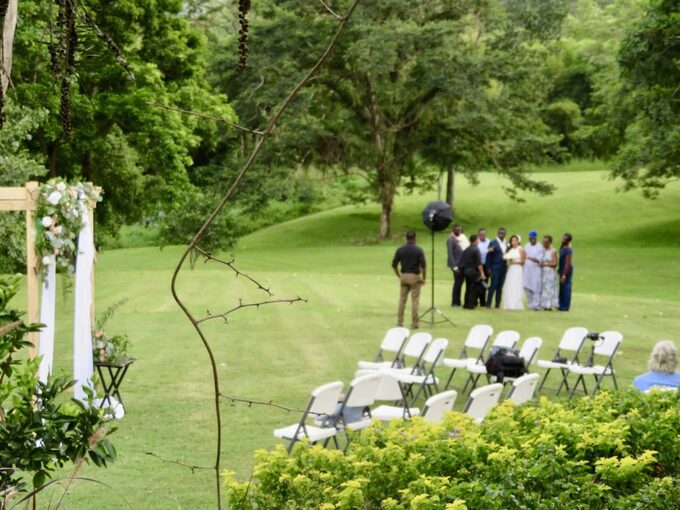 Oritonola is named after a village in Corsica, France, and captivates you with a perfect blend of old-world style and contemporary West Indies flavour. The grounds are rich with massive historic trees and brilliantly coloured vegetation.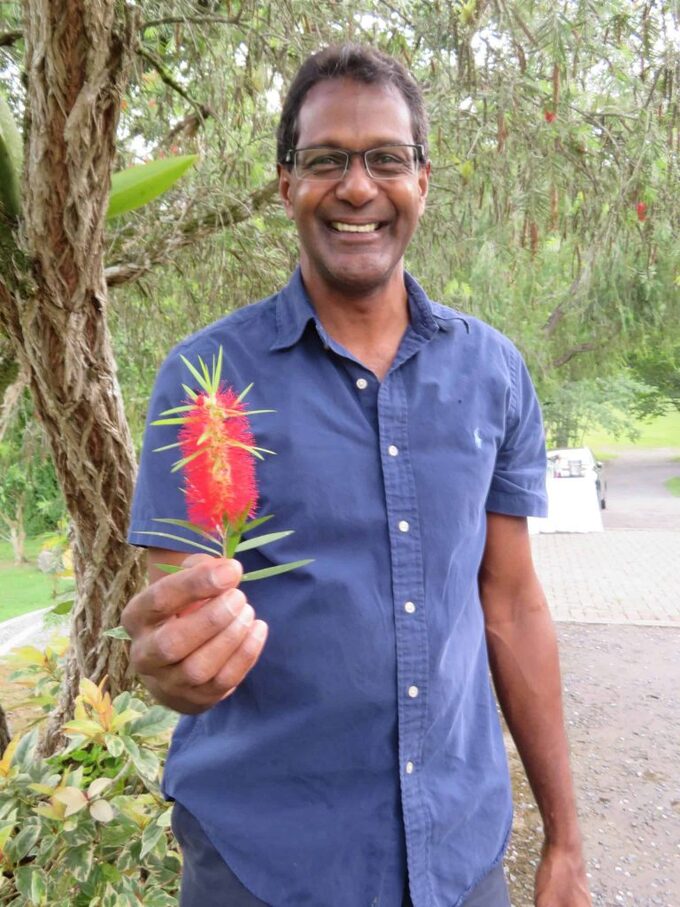 You can take a pre-arranged tour of Ortinola. The Classic 90-minute tour gives you the opportunity to explore the beautiful property and shows you how cacao is grown and processed. The three-hour tour includes a chocolate-making component. I loved taking the tour with a family as it was so much fun to feel the joy of the children as they learned how to "dance the cocoa" (a process used to mix up the cocoa beans as they are drying in the sun and open air.)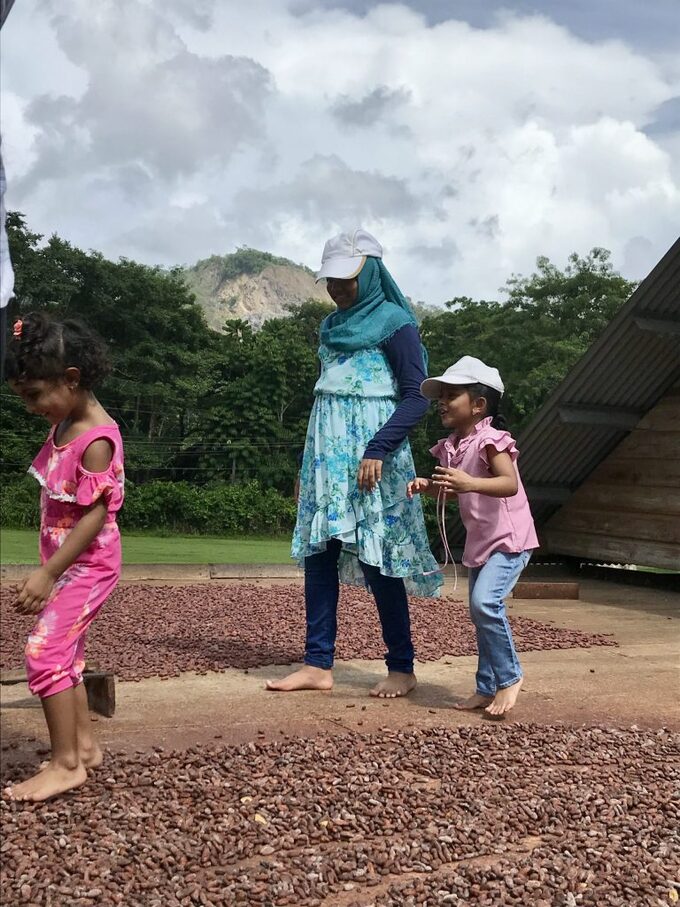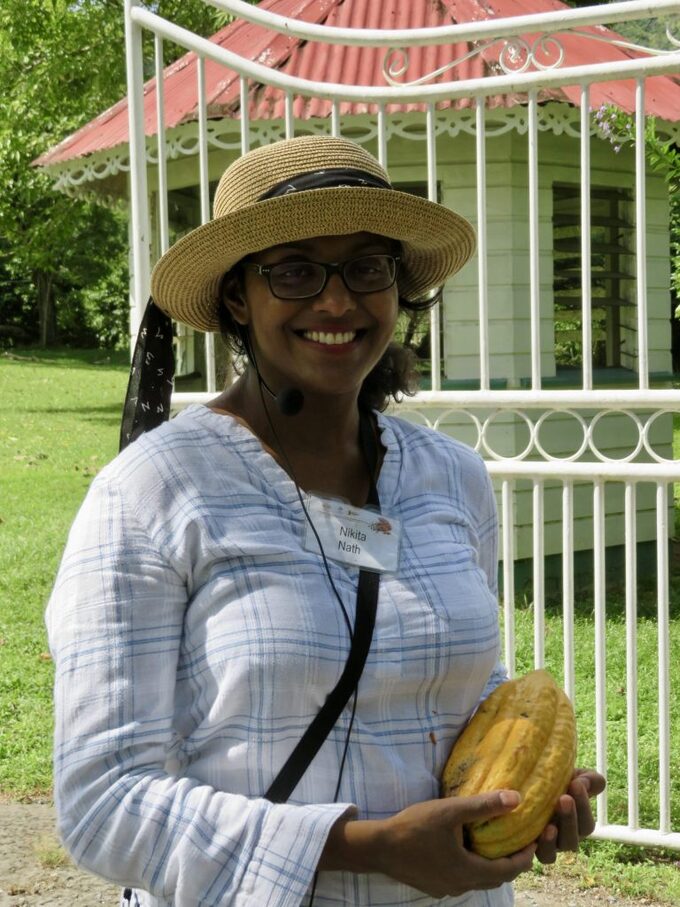 After our exploration of the Ortinola plantation, chocolatier Nikki Nath gave us an in-house presentation on how cacao is processed and made into bean-to-bar chocolate. We then enjoyed a lovely "Trini-style Afternoon Tea" lunch in the Great House and got to sample several varieties of Ortinola Chocolate. I really loved the super creamy 80% dark chocolate bar which is ground (conched) for 24 hours.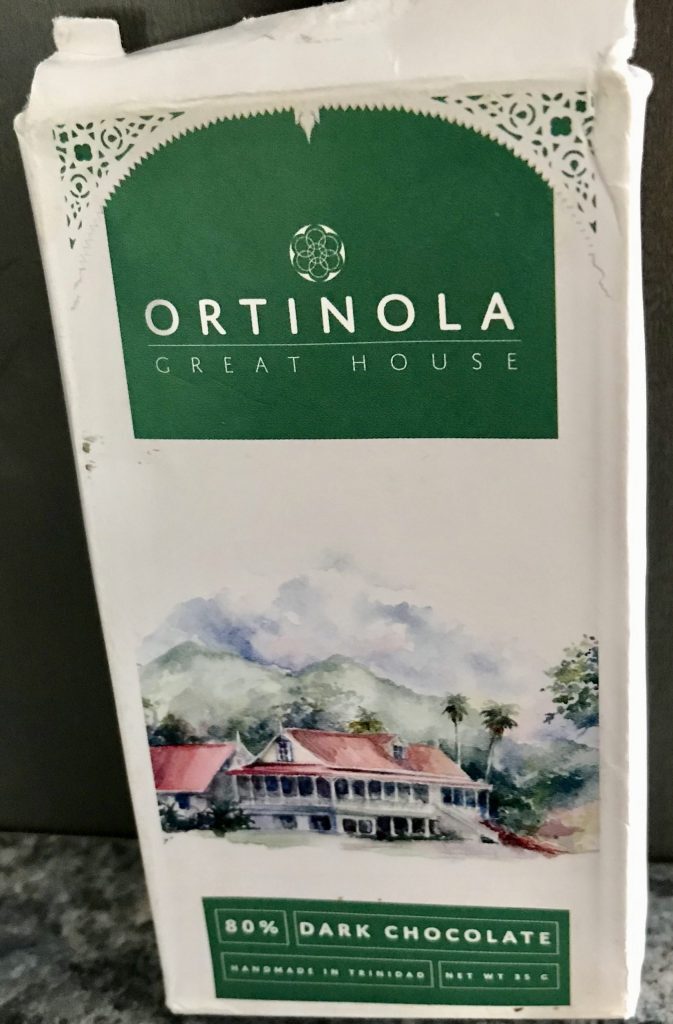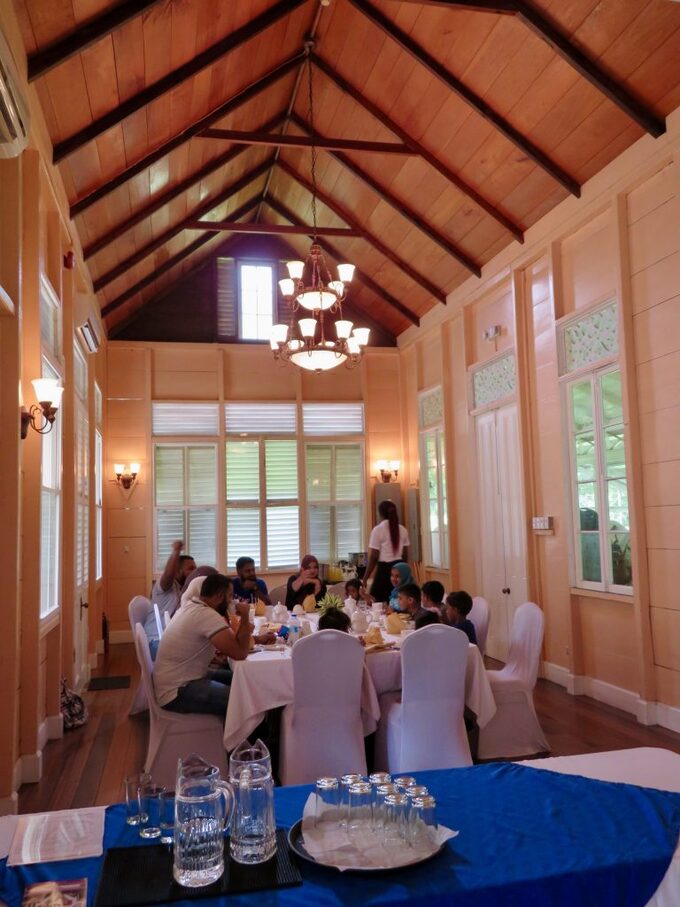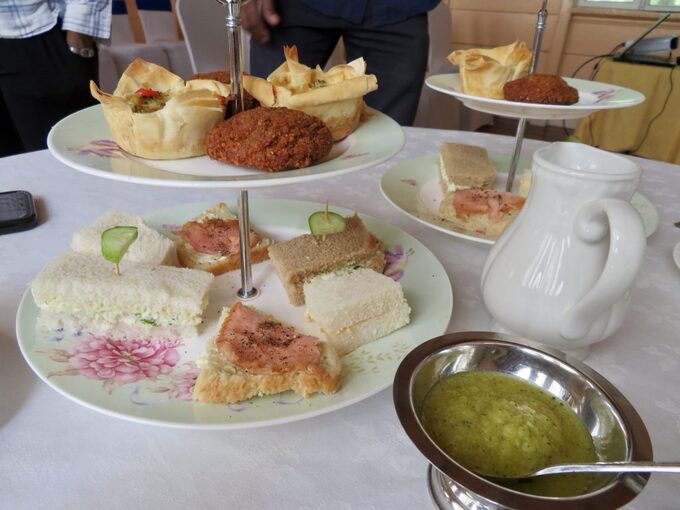 I had been in Trinidad and Tobago as an invited guest of the Cocoa Research Centre and as a speaker at their 2019 World Chocolate and Cocoa Expo. Alas, COVID-19 has interfered with the 2020 edition of this exciting event. I'll keep you posted when the dates are set for 2021. It was tremendous discovering Ortinola Chocolate as part of this visit–in addition to other amazing Trinidadian chocolate featuring the prized Trinitario cacao that you'll find profiled in this post. Chocolate makers of Trinidad and Tobago are extremely proud of the cocoa produced by the local farmers, and undoubtedly join us in raising a collective toast to them as we celebrate World Cocoa and Farmers' Day on October 3rd.